In 2022, Minnesota Vikings head coach Kevin O'Connell selected Ed Donatell to run their defense, with the intent of running a Vic Fangio-style — one that became popular after the success Fangio and Brandon Staley had running it for the Chicago Bears, Denver Broncos, Los Angeles Chargers, and Los Angeles Rams.
There are several unique features that characterize the defense, but one of them involved emptying the tackle box and relying on two linebackers with two or three interior defensive linemen up front to stop the run.
That didn't really work. The Vikings' sacrifice in run defense resulted in a passing defense that ranked 21st in EPA per play. That was one reason that the team ended up letting go of Donatell in favor of Brian Flores, who runs a more dynamic defense that is much more comfortable crowding the box.
In order for the defense to take another step forward, Minnesota will need more from their interior defensive line.
The Minnesota Vikings Will Miss Dalvin Tomlinson
The decision to abandon the box didn't disrupt the Vikings' run defense too badly, however. Even with a down year from Eric Kendricks, Minnesota ranked 16th in the NFL in EPA given up per carry. But a big part of that was Dalvin Tomlinson, who the Vikings let walk in free agency.
Without Tomlinson, they needed to pair Harrison Phillips with at least one more high-quality DT in order to keep up the front needed to maintain a stout run defense.
Phillips played well — even better than Tomlinson — but without some support around him, he might not be able to sustain that surprising relative success against the run in 2023. Last year, the combined PFF grade of the defensive interior was 69.4, fifth best in the NFL.
Without Tomlinson, that could change. The Vikings saw a lot of run from undrafted free agent Khyiris Tonga, who they'll be expected to rely on this year for a good portion of their snaps, and signed former Packers defensive lineman Dean Lowry.
Minnesota also returns Jonathan Bullard from injury and might expect some further development from Esezi Otomewo. Drafting Jaquelin Roy in the fifth round is also part of their plan.
Helping matters will be the fact that the defensive structure will change under Flores, who brings more defenders into the box and plays with single-high or zero coverage much more often. In fact, the difference is stark.
Brian Flores Will Change How Defensive Tackles Are Used
The Vikings last year ran the most two-high coverages in the NFL, taking a safety out of the box in order to prevent deep passes. Their rate of two-high coverage looks was 44.8%, nearly half of all of their coverages. The last time Flores coordinated a defense (2021 — Miami Dolphins), he ran the lowest rate of two-coverages at 16.9%.
That should lighten the load on that interior. Nevertheless, the Vikings will still need more from that group.
Lowry has essentially had one year of high-level play, a few years of starter-quality play, and is coming off of a down year with the Packers. At 29 years old, it's not as if his level of talent is locked in or that his career is over. But it's fair to wonder if he's going to play up to the standard of a player like Tomlinson.
Tonga is a big question mark, too. He was a seventh-round pick for the Bears, was cut by Chicago, and signed onto the Falcons' practice squad. The Vikings signed Tonga off the practice squad, and he played well when they deployed him but was very inconsistent. He played very well in three games and was a liability in just as many.
It might be a bit much to expect starting-quality play from fifth-round picks Roy and Otomewo, but one of them may have to step up if Lowry can't play to the level of quality that Minnesota expects.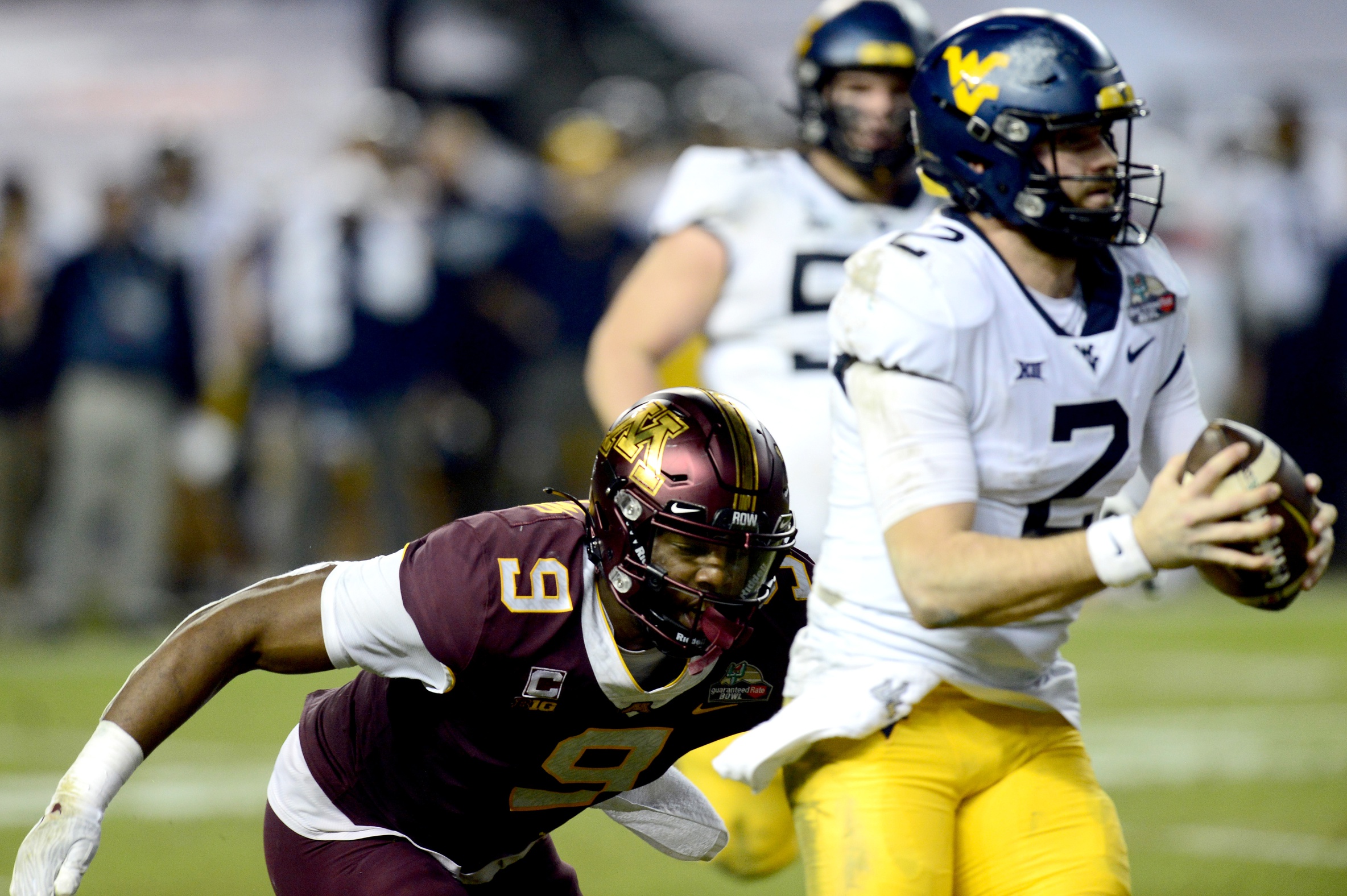 Otomewo played in five games last year at the end of the season after Bullard's injury and played at a below-average level — about the expectation of a late-round rookie. Bullard himself didn't play all that well, getting washed out in the run game and playing as a non-factor in the passing game.
That last point might be the most important. One element of these styles of defenses is the de-emphasis on interior pass rush. For the most part, the Vikings' defensive interior did well at what they were asked to do last year. But this year, they'll be asked to rush the passer more often, given Flores' emphasis on disrupting the quarterback from all angles.
As an example, Minnesota had the fourth-highest PFF grade from the defensive interior, but they ranked 25th in pressure rate from those sample players. Otomewo was a pass rusher in college, Lowry rushed the passer well in Green Bay, and James Lynch, buried deep on the depth chart, was the most productive pass rusher in college football in his final year.
Still, for the most part, they don't have the chops to rush the passer. The Vikings' most productive pass rusher was Tomlinson, generating a pass-rush pressure rate of 8.6%. After that, they don't have a tackle that could produce a pressure rate above five percent.
Perhaps the schematic changes will help or the heavy blitz packages. But as it stands, the DT unit is an underrated weakness of the Vikings' roster.