This draft class is stacked at the wide receiver position, with some of the best prospects we have seen in recent years. With so much talent, receiver rankings amongst the community are bound to be different. That is part of the ebbs and flows of every class, but it is especially pronounced in a talented class. However, Jalen Reagor is a guy that has received buzz and still gone underrated in this class.
Reagor is commonly stamped outside of the top five wide receivers in this draft class. But after watching the film, I have to question why that is really. Sure, Reagor has some drop issue and may not be the most polished route runner, but this is a guy who has dynamic skillset meant to live and thrive in the modern NFL. It is not like he is a bad route runner, either. Reagor can put guys in a blender; he just has to do that consistently and improve each year.
[sv slug=mocksim]
Route running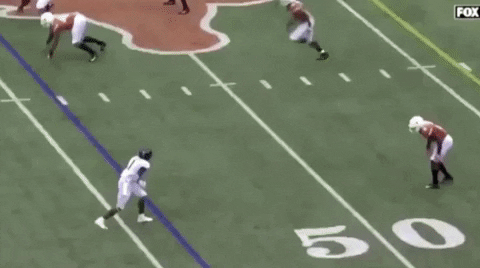 Reagor is a good route runner, but not a great one. Still, you can see traits to where he can become that great route runner. This sluggo from 2018 is a thing of beauty. He does a great job of using his eyes, shoulders, and head to get the cornerback biting on the slant. The cut is fluid and sharp because Reagor has violent hips and sudden feet.
Related | Tony Pauline's Scouting Report: TCU WR Jalen Reagor
Those are two keep traits you want to see. His foot speed is tremendous, which allows him to make these cuts fluid and more deceptive. With traits like that and elite vertical speed, Reagor is a fantastic weapon.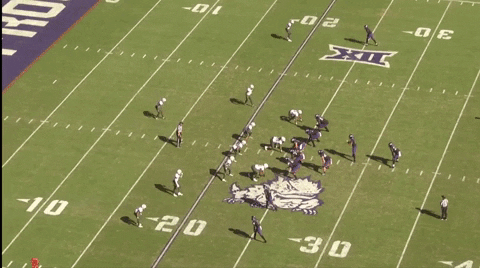 Here he runs a comeback route, and even though this is intercepted, this is a great route. The hip sink of the stem as he changes directions allows him to motor through the shift in route speed and get separation from the cornerback. The speed at which he gets upfield is excellent stuff. This is efficient route running.
Reagor maintains the timing portion of the play with that foot speed and suddenness. He pressures the cornerback into his blind spot, gets on his heels, and whips around with that hip sink. The traits and plays are there, but he just has to get it there more consistently.
Making plays after the catch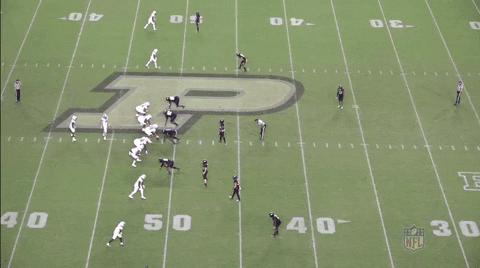 Then we get to the part where the same traits from his route running translate over to being deadly after the catch. This is part of what makes Jalen Reagor so underrated. The NFL Combine was mostly a disappointment for Reagor, subsequent to awful agility scores. It never made sense, given how quick and sudden he was on film.
This is a simple hitch route, and he smokes the defensive back with a swift, reactive side-step. Reagor is a guy who is built pretty thick and does not just win in the open field with finesse, but by breaking tackles too.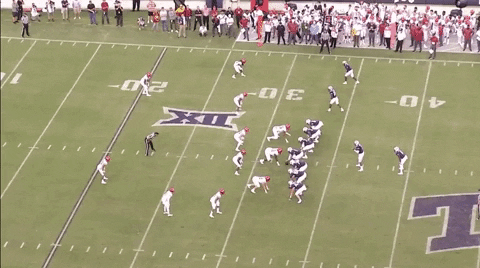 This one puts it all together but shows off just how dynamic Reagor can be in the open field. He can anticipate defenders with good vision and feel for space. Those cuts are fantastic stuff. It's sudden and violent.
Reagor hits his top speed pretty fast out of the blocks here too even as he moves laterally. His ability to create yards is one of the reasons he will have such a high ceiling in the NFL.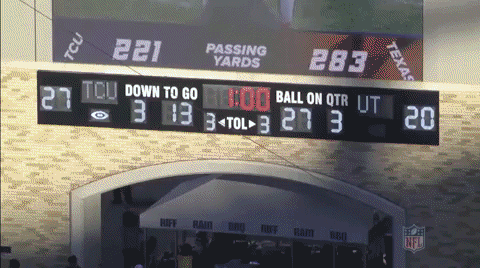 It is no secret that Reagor had a dip in his production from 2018 to 2019, but it was mostly due to bad quarterback play, not his fault. His 2018 tape is heralded as the first-round tape, but I also believe his 2019 tape is just that as well. In fact, he improved in 2019. Plays like this should have been easy yards for Reagor. He finds the soft spot in the zone near the sideline and settles down with ease, but this ball sails way over his head.
This play shows just how crazy Reagor's top speed is on film. He reaches it not only quickly but just burns by the Purdue defender with a mere stutter-step, and then he hits the gas. It's impressive stuff to watch that part of his game.
This is the part where I think he is being undersold right now. Reagor's speed, yards after catch ability, ability to win at all three levels of the field, and route running ability all come together to create a pretty dynamic prospect. This is a guy who is going to be an electric play-maker and a big-time contributor.
Understanding leverage
Then we get to plays like this right off the line, where Reagor uses the cornerback's leverage against him to win off the line. Reagor threats the outside leverage and thus threatens the cornerback with his speed, and with a violent upper body to help him, he hits the accelerator and stacks the cornerback as he gets vertical. This is a rare ability in prospects that you just do not see.
Related | Building the perfect wide receiver prospect in the 2020 NFL Draft
Reagor has a skill set that is so valuable in the modern NFL, and that is what makes him underrated. Just like Brandin Cooks, DeSean Jackson, and the speedsters with nuance before him, they unlock offenses and force defenses to cater their coverages to them. Reagor offers that very thing while still being able to threaten defenses with manufactured touches due to what he can do after the catch. Reagor is a legitimate first-round talent.