On Wednesday, EA Sports will announce which NFL player will grace the cover of Madden 24. While it's considered an honor to be featured on the front of the preeminent NFL video game, the Madden cover curse has developed a myth of its own over the past 25 years.
Regression to the mean is a more reasonable explanation than a curse, but players highlighted by Madden have seemingly been prone to dismal seasons or injury issues after being placed on the cover. Let's run through the history of the Madden cover curse before EA puts forth its next cover athlete this week.
History of the Madden Cover Curse
We'll use the years from the Madden titles as we look back at the cover curse. Madden games are released a year before their title indicates.
1999 | San Francisco 49ers RB Garrison Hearst
John Madden was on the cover of every Madden game until Madden 99, when EA Sports used Garrison Hearst as the featured image for the European version released after the 1998 campaign.
Hearst rushed for 1,570 yards and seven touchdowns in 1998 but then missed two full seasons after surgery for a broken ankle to avascular necrosis. He returned to post another 1,200-yard campaign for San Francisco in 2001.
2000 | Detroit Lions RB Barry Sanders
Although he was announced as the cover athlete for Madden 2000, Barry Sanders announced his retirement in July 1999, forcing EA Sports to go in another direction.
MORE: History of the Madden Cover
John Madden eventually replaced Sanders on the American cover, while Packers running back Dorsey Levens took over on the European version. Levens totaled 1,034 rushing yards and nine scores in 1999 but never again topped 500 yards in a single season.
2001 | Tennessee Titans RB Eddie George
There was no curse for Eddie George in his cover season, as he managed a career-high 1,509 yards and 14 touchdowns for the Titans, earning first-team All-Pro honors in the process. George also finished third in MVP voting and second in the Offensive Player of the Year race. He racked up three more seasons with at least 300 carries before retiring after the 2004 campaign.
2002 | Minnesota Vikings QB Daunte Culpepper
Daunte Culpepper earned the cover nod after leading the NFL in touchdown rate during his first season as the Vikings' starter, but he took a step back in 2001. Culpepper's numbers dropped across the board, Minnesota went just 4-7 in his 11 starts, and a knee injury cost him the final five games of the year.
2003 | St. Louis Rams RB Marshall Faulk
Marshall Faulk was coming off one of the greatest running back stretches in NFL history when he claimed the Madden cover heading into the 2002 campaign. After earning an MVP and three consecutive OPOY awards from 1999-2001, things began to fall apart for Faulk after he landed the cover. He missed two games with injury in 2002, rushed for only 953 yards, and never again crossed the 1,000-yard threshold in his career.
2004 | Atlanta Falcons QB Michael Vick
After Michael Vick finished fourth in MVP voting in 2002, the Madden curse seemingly hit him in advance of the 2003 season. However, Vick fractured his fibula in a preseason game only a week after Madden 04 was released. He missed the first 11 games of the year but returned to health and ranked second in the MVP race the following season.
2005 | Baltimore Ravens LB Ray Lewis
Ray Lewis won Defensive Player of the Year in 2003 after dominating for the Ravens while posting six interceptions. He didn't pick off any passes in his Madden cover year, but Lewis still racked up 147 tackles, earned first-team All-Pro honors, and finished fifth in DPOY voting. No curse here.
2006 | Philadelphia Eagles QB Donovan McNabb
Although Donovan McNabb led the Eagles to a Super Bowl appearance the year before his Madden cover, the veteran QB struggled with injuries in both 2005 and 2006.
A groin injury and an ACL tear prematurely ended both of those campaigns, but McNabb came back healthy for the 2007 season. Still, he ultimately earned just one more Pro Bowl appearance over the course of his career.
2007 | Seattle Seahawks RB Shaun Alexander
Shaun Alexander posted one of the best RB seasons in league history in 2005, rushing for 1,880 yards and 27 touchdowns en route to capturing the MVP award. Whether it was the Madden curse or wear and tear, Alexander's production took a downturn after he was placed on the cover. He spent two more underwhelming years with the Seahawks before closing out his career with Washington in 2008.
2008 | Tennessee Titans QB Vince Young
Vince Young graced the Madden cover after winning Offensive Rookie of the Year in 2006, but that was the high-water mark of his career. The Texas alum struggled in 2007 before a knee injury in 2008 eventually led to his benching.
Young experienced some mild success after supplanting Kerry Collins as the Titans' starter in 2009, but he was out of Tennessee by 2011 and out of the NFL by 2012.
2009 | Green Bay Packers/New York Jets QB Brett Favre
Brett Favre had already retired from the Packers when Madden announced him as the cover athlete in April 2008, but he later unretired and was traded to the Jets a week before Madden 09 was released.
Given that the cover featured Favre in a Green Bay uniform, EA Sports issued an alternative, printable cover with him in New York duds. Favre struggled in his single season as a Jet before taking the Vikings to the NFC title game the following year.
2010 | Arizona Cardinals WR Larry Fitzgerald and Pittsburgh Steelers S Troy Polamalu
The Madden 10 cover boasted both Larry Fitzgerald and Troy Polamalu, who had competed against each other in the previous season's Super Bowl. The Madden curse didn't affect Fitzgerald, who went on to post a career-high 13 touchdowns. But Polamalu suffered a knee injury and missed 11 games as the Steelers missed the postseason.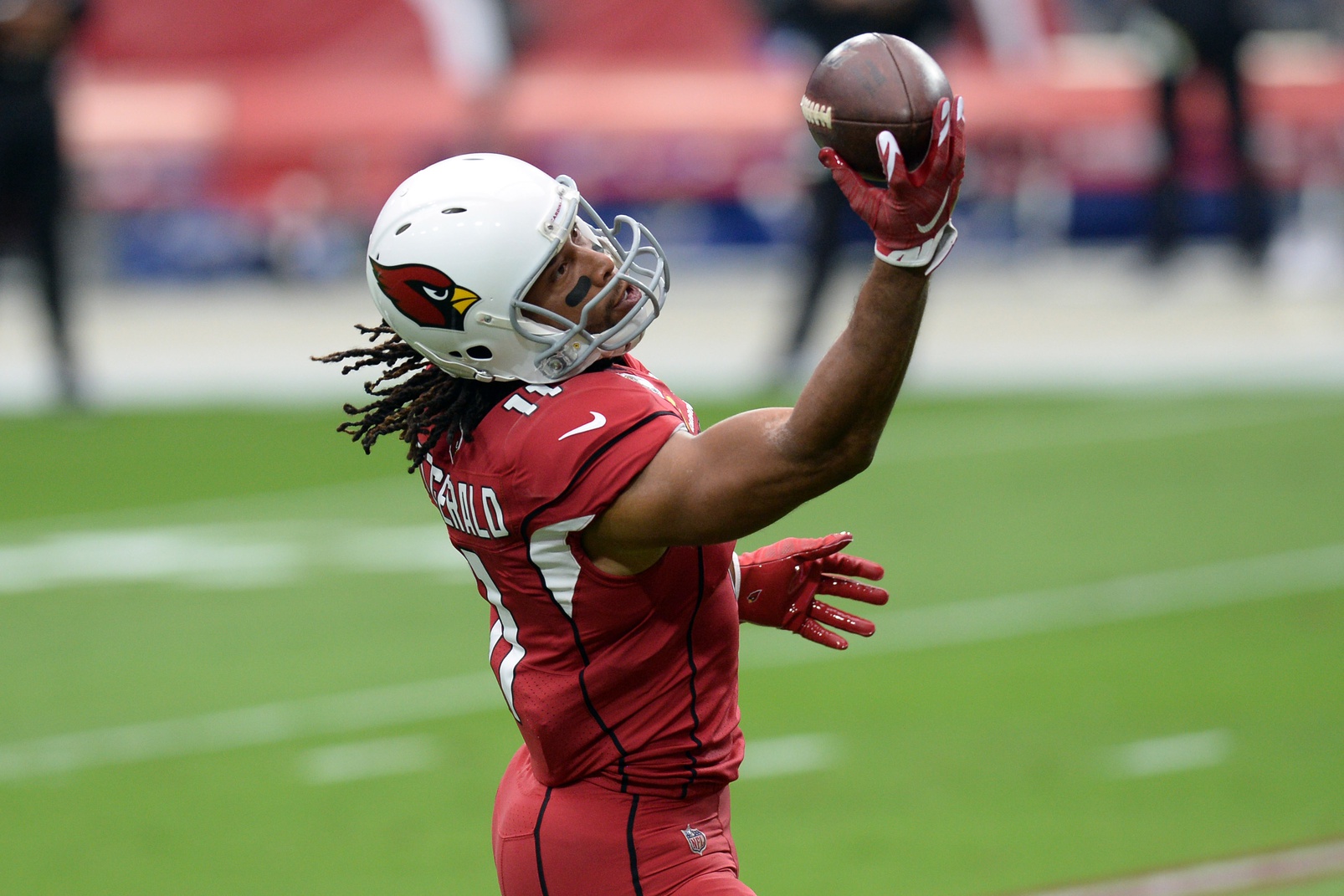 2011 | New Orleans Saints QB Drew Brees
Drew Brees never had a down year as a member of the Saints, so the Madden curse didn't come for him after he was featured on the cover heading into the 2010 season. That year, Brees again led the NFL in completion percentage and finished fourth in QBR. However, he did throw a career-high 22 interceptions.
2012 | Cleveland Browns RB Peyton Hillis
EA Sports allowed fans to vote on the cover athlete for Madden 11, which led to Peyton Hillis becoming the most infamous Madden cover in the history of the franchise. Hillis, who began his NFL career as a fullback, put up 1,117 yards and 11 touchdowns for the Browns in 2010.
MORE: Will Ferrell Set To Play John Madden in Upcoming Biopic
However, the curse hit him hard. Hillis managed just 587 yards the following season and failed to top 400 yards in any of his three final NFL campaigns.
2013 | Detroit Lions WR Calvin Johnson
Calvin Johnson is perhaps the most powerful case against the Madden curse. After being named the cover athlete heading into 2012, Johnson set the NFL receiving record with 1,964 yards while leading the league with 122 receptions. No receiver has topped Johnson's mark since, and he was elected to the Pro Football Hall of Fame in his first year of eligibility.
2014 | Minnesota Vikings RB Adrian Peterson
Barry Sanders was on the Xbox 360 and PlayStation 3 covers for Madden 25, released to coincide with the 25th anniversary of the game. But Adrian Peterson was on the front of the PlayStation 4 and Xbox One versions.
Peterson wasn't nearly as productive in 2013 as he'd been in his MVP-winning 2012 campaign, but he still managed more than 1,200 yards and 10 scores.
2015 | Seattle Seahawks CB Richard Sherman
Richard Sherman became just the second defensive player featured on a Madden cover after leading the NFL with eight interceptions in 2013. The Madden curse didn't affect him the following season, as he secured his third straight first-team All-Pro nod while registering four more picks.
2016 | New York Giants WR Odell Beckham Jr.
Odell Beckham Jr. was electric during his 2014 rookie season, leading the NFL in receiving yards per game en route to being named the Madden cover athlete for Madden 16. He remained elite until the 2017 campaign, when injuries began to take their toll.
Beckham has had his moments since those early few years, but he's bounced between several teams and hasn't reclaimed that previous shine.
2017 | New England Patriots TE Rob Gronkowski
Rob Gronkowski was coming off his third first-team All-Pro appearance heading into 2016, having just recorded a 72-1,176-11 line. But injuries struck during his Madden cover season. A hamstring injury cost Gronk most of the first four games of the year, while a herniated disc eventually landed him on injured reserve to close out the campaign.
2018 | New England Patriots QB Tom Brady
No curse — Madden or otherwise — could seemingly disrupt Tom Brady's production. In his age-40 season, Brady led the NFL with 4,577 passing yards while tossing 32 touchdowns against just eight interceptions. He won the regular-season MVP award and came up just short of another Super Bowl title when the Patriots lost to the Eagles in the season's final game.
2019 | Pittsburgh Steelers WR Antonio Brown
The Madden curse didn't hold Antonio Brown back in 2018 (104-1,297-15), but it seemed to get him just a year later. Brown became a nuisance for the Steelers during the 2019 offseason, and he was eventually traded to the Raiders.
MORE: NFL All-Time Receiving Records — Season and Career Leaders Among WRs, TEs, and RBs
Yet, he never played a snap for Las Vegas, and off-field issues largely forced him out of the NFL (although Brown did win another Super Bowl with the Bucs in 2020).
2020 | Kansas City Chiefs QB Patrick Mahomes
Patrick Mahomes couldn't quite match his 50-TD de facto rookie season after being named the cover athlete for Madden 20. Still, he posted 26 touchdowns against only five interceptions while missing two games with injury. But he did happen to lead the Chiefs to their first Super Bowl win in more than 50 years.
2021 | Baltimore Ravens QB Lamar Jackson
Lamar Jackson earned the Madden 21 cover after pacing the NFL in touchdowns (36), touchdown rate (9%), and QBR (83.0) while winning the MVP in 2019. His passing and rushing numbers both dipped in 2020, but Jackson was still a solidly above-average QB. Chalk this one up to regression, not a curse.
2022 | Kansas City Chiefs QB Patrick Mahomes and Tampa Bay Buccaneers QB Tom Brady
Madden returned to a two-athlete cover for Madden 22, featuring both Mahomes and Brady. Mahomes struggled at times during the 2021 season but still finished as one of the more efficient passers in the NFL. Meanwhile, Brady led the league in attempts, completions, yards, and touchdowns while finishing second to Aaron Rodgers in MVP balloting.
2023 | John Madden
John Madden passed away on Dec. 28, 2021, leaving behind a legacy as significant as any other individual in NFL history. EA Sports placed him on the Madden 23 cover, the first time he'd appeared on the cover since replacing Sanders for Madden 2000.