The deadline for final roster cuts for the 2023 NFL season was 4 p.m. ET on Aug. 29. That means over the past few days, over 1,100 NFL players have seen their professional dreams dashed — at least temporarily.
Who were the biggest names to hit free agency or the waiver wire in that time? Which players could catch on elsewhere and make an impact?
Was your favorite training camp darling cut or waived from your favorite football team? Don't fret! The total amount of claims usually comes around the 30 mark, meaning about one player per team is lost to a waiver claim. Your favorite player will likely make it to the practice squad.
Be sure to check out all of the NFL roster cuts and transactions in our team-by-team tracker. Also, as some of these cuts take place, make sure to bookmark our updated NFL practice squad tracker to see where some players might end up.
Biggest Names Waived and Cut at the Deadline
Bailey Zappe, QB
It may not seem like it makes sense for the Patriots to waive what appears to be a perfectly competent backup quarterback — but it actually might. Belichick benched Mac Jones a season ago for Zappe, and the whispers about something like that happening again never completely ceased.
Zappe went 2-0 as a starter, completed 70% of his passes, and threw five TDs and three INTs in four games. In a league searching for a backup option that can survive for a few games should the starter have a minor injury, Zappe won't be without a home for long.
Zack Kuntz, TE
Although Zack Kuntz was the 220th pick in the 2023 NFL Draft, it's surprising to see him waived by the New York Jets as a rookie. The position is almost always a tricky transition, and Kuntz was coming from a small school. But with logjams at RB, WR, and TE, Kuntz was left as the odd man out.
While tested athleticism isn't everything, it is arguably most important at the TE position. Kuntz could be considered the most athletic TE ever drafted. His only low mark was his weight, which was a paltry 73rd percentile score. But the more impressive part is that he tested in every single drill, and his speed, explosion, and agility scores were all elite.
SERIOUS QUESTION: Can we teach Zack Kuntz to rush the passer? pic.twitter.com/tyknHSEQm2

— Dalton Miller (@DaltonBMiller) August 29, 2023
Jabril Cox, LB
NFL cutdown day is a who's who of NFL Draft crushes that never panned out. Jabril Cox is one of those players. The 2021 fourth-round pick tore his ACL on Halloween of his rookie season and never was able to reclaim the form that made draftniks so enamored with him.
Colt McCoy, QB
Has any quarterback in NFL history who spent most of the summer taking a majority share of the starting reps for the team been fired the day before cutdown day?
Of all the unserious NFL franchises in the league, of which at times there are many, this is one of the most unserious moves we've seen in quite some time. Releasing Colt McCoy in and of itself is not a surprising move. The surprise comes from the timing of it and the resources spent with him taking snaps throughout the offseason.
The Cardinals players will try very hard to win football games. But the front office has stripped this roster down to the studs.
Christian Kirksey, LB
There are always some shake-ups when a new regime enters the fold. When that new regime brings in a head coach who used to play the position, they usually have a very rigid view of what that position should bring to the table in their defense.
With Christian Harris, Denzel Perryman, Cory Littleton, and Henry To'oTo'o on the roster, Christian Kirksey became expendable. That became especially true when Kirksey struggled to get on the field due to a hamstring injury.
Between Cleveland, Green Bay, and Houston, Kirksey has played over 6,500 career snaps. But a depth piece at linebacker has to be a special teams contributor, and the 30-year-old linebacker hasn't frequented special teams since 2016.
Desmond King, CB
Desmond King started the preseason games and played with the first team for most of camp. He was also coming off a relatively strong season on a defense that needs the talent and the veteran presence.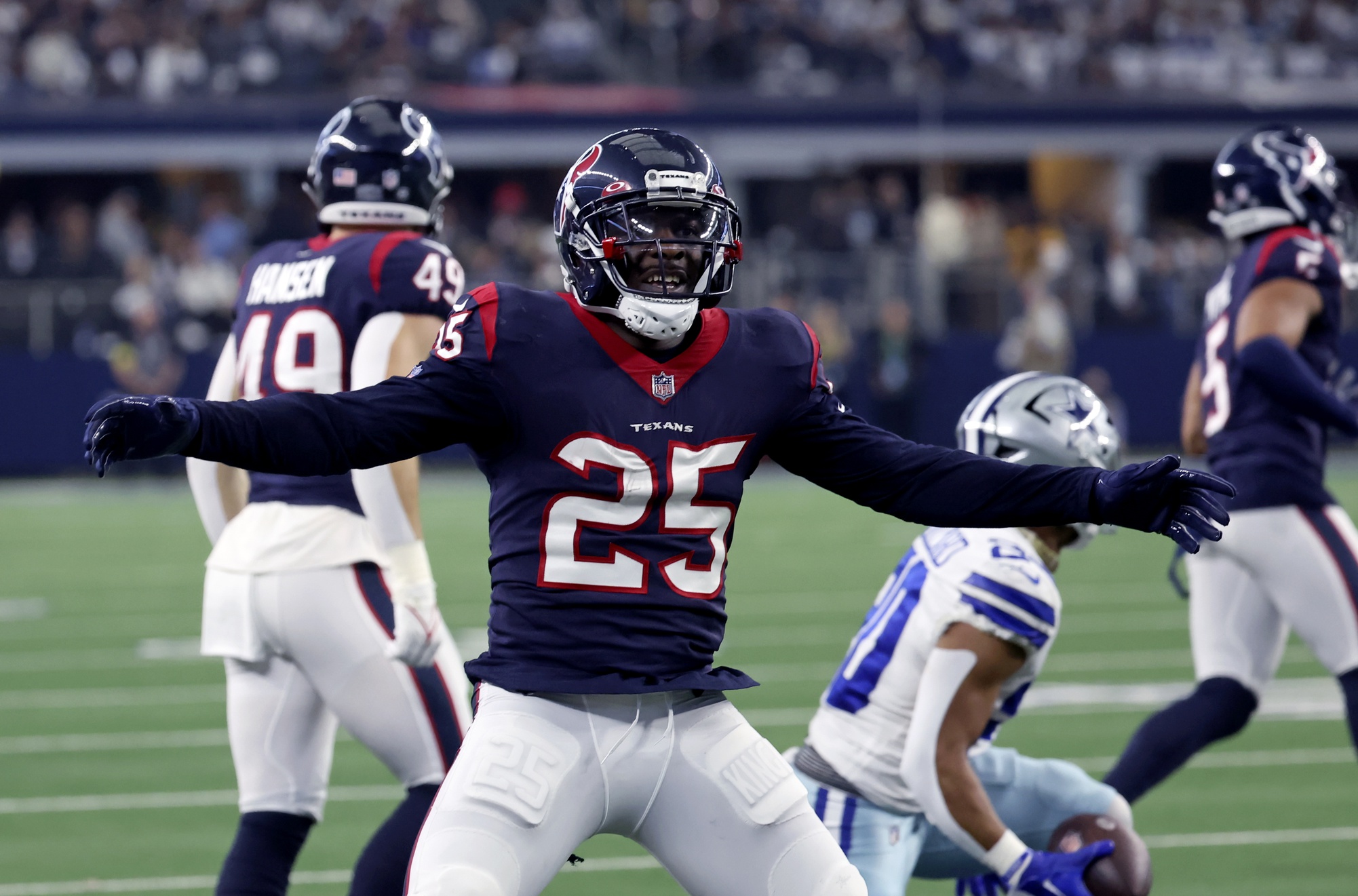 King played all over the place for the Texans a season ago and even remained a feature on special teams. He averaged 9.4 yards per punt return on 33 attempts.
Amani Oruwariye, CB
Things collapsed somewhat quickly for Amani Oruwariye in Detroit, and he didn't appear to recover the form he once displayed as a young pro.
After starting for Detroit in 2020 and 2021, Oruwariye lost his starting job in 2022 before signing with the New York Jets in free agency. Like Kirksey and McCoy, Oruwariye will not be subject to waivers because he has more than four years of accrued service time.
Nicholas Morrow, LB
Not long ago, it appeared that Nicholas Morrow and Nakobe Dean would be the tag team duo on the second level of the Eagles' defense. Zach Cunningham overtook Morrow like Max Verstappen on a sunny Sunday European afternoon, and now the veteran linebacker is looking for a new home.
Morrow shouldn't have much trouble finding one. Aside from playing snaps on the defensive side of the ball, he's also played over 800 special teams snaps during his five NFL seasons. Plus, linebacker depth is never a bad thing to have … unless you're Philadelphia, apparently.
Could Kirksey be on his way to Philly?
2023 Waiver Wire Order
The waiver wire order is decided by the year's NFL Draft standings. Obviously, any trades that were made to give teams multiple or no first-round picks are discarded for waiver purposes.
Chicago Bears
Houston Texans
Arizona Cardinals
Indianapolis Colts
Denver Broncos
Los Angeles Rams
Las Vegas Raiders
Atlanta Falcons
Carolina Panthers
New Orleans Saints
Tennessee Titans
Cleveland Browns
New York Jets
New England Patriots
Green Bay Packers
Washington Commanders
Pittsburgh Steelers
Detroit Lions
Tampa Bay Buccaneers
Seattle Seahawks
Miami Dolphins
Los Angeles Chargers
Baltimore Ravens
Minnesota Vikings
Jacksonville Jaguars
New York Giants
Dallas Cowboys
Buffalo Bills
Cincinnati Bengals
San Francisco 49ers
Philadelphia Eagles
Kansas City Chiefs