The NFL recently announced gambling policy suspensions for Titans tackle Nicholas Petit-Frere, Colts returner Isaiah Rodgers, Colts linebacker Rashod Berry, and free agent Demetrius Taylor, adding to the list of players suspended for violating the league's gambling policy.
Rodgers, Berry, and Taylor were suspended for having bet on NFL games, while Petit-Frere bet on non-NFL games. The Colts have released Rodgers and Berry.
Players who have been suspended by the NFL for violating the NFL's gambling policy include Detroit Lions receivers Jameson Williams, Quintez Cephus, and Stanley Berryhill, as well as Lions safety C.J. Moore and Washington Commanders DE Shaka Toney. Their suspensions were announced in April.
Cephus, Moore, and Toney all bet on NFL games and were suspended indefinitely, similar to Jacksonville Jaguars receiver and former Atlanta Falcon Calvin Ridley. Ridley was just recently reinstated after missing the 2022 season.
The NFL Did Not Communicate the Gambling Policy Well
The number of players who have been suspended suggests that it is unlikely to be a case of players simply being stupid. At some level, when the numbers are large enough, teams and the league bear some responsibility for failing to communicate the policy properly to players.
The NFL rules surrounding gambling are not intuitive. Players are explicitly allowed to bet on non-NFL games but cannot do so while at the facility. That facility restriction extends to any premises that team business is being conducted on, which means team flights and team hotels.
At the same time, the NFL has entered into partnerships with sportsbooks, with the league having announced an agreement with multiple sportsbook operators, including FanDuel, Caesars Entertainment, and DraftKings. They advertise during games and have branded media displayed before and after NFL games on the networks carrying those games.
One stadium, the Caesars Superdome in New Orleans, is named after a sportsbook. At the very least, the NFL is sending mixed messages about how it interacts with gambling. Sportsbooks have the legal right to use NFL images to promote their product. In short, the NFL makes millions off of legal sports betting.
Teams have indicated that they have been very explicit about informing players about the gambling policy, and it is probably the case that many are. But many of the violations occur all at once and on the same team, suggesting that not every team takes the same approach.
And there is good evidence that at least some teams have done a poor job. As one anonymous veteran told Kalyn Kahler at The Athletic, "I had no idea. I don't think any player knows about that. That's so specific. If players know about that, kudos to them."
Another veteran thought you couldn't bet during the season, which is not the case, and a third veteran also claimed that the rules were not well explained and were confusing.
Since the April wave of suspensions was announced, teams have been more active about telling players about the policy, but that doesn't do much for players like Petit-Frere, whose violation occurred before the April suspensions were announced.
Every player that spoke to Kahler agreed that the NFL and the NFLPA weren't doing enough to teach the gambling policy to players. None of the players who were asked about the facilities rule knew about it before suspensions were handed down.
Agents who spoke to Kahler were incensed, also claiming the NFL did a poor job explaining the policy before enacting it. Some agents took it upon themselves to produce informative material for their clients instead, not trusting the league to do a good job.
The league's policy on gambling was also not part of the collective bargaining agreement, which means that the NFLPA has some ground to push back against the suspensions, at least for the violations unrelated to NFL bets.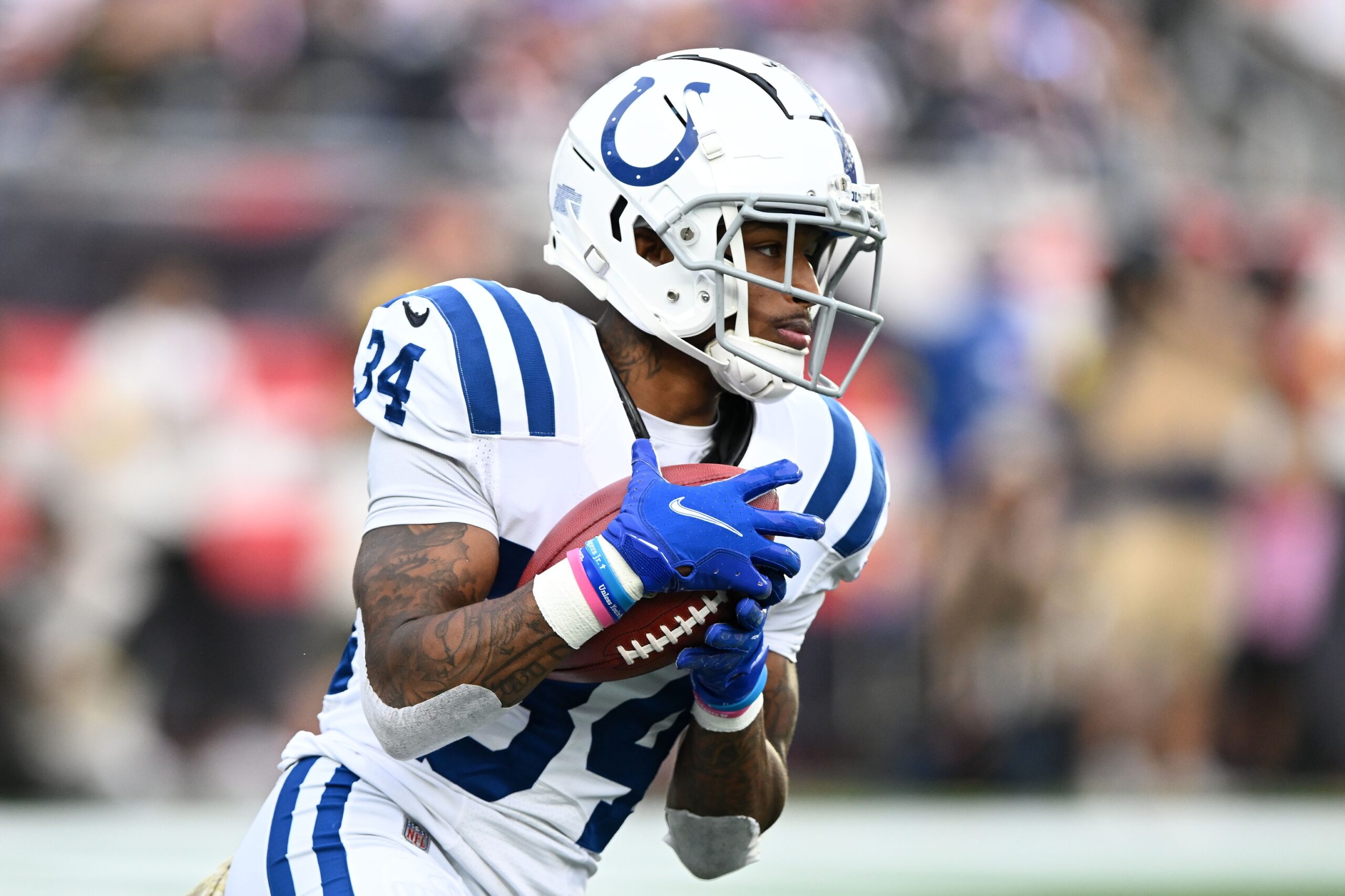 The Pattern of Suspensions Shows Cultural Divide
That doesn't mean players themselves don't bear responsibility. They do — it should be intuitive not to bet on NFL games, and a good chunk of the suspensions are related to betting on the NFL. That said, it is meaningful that the suspensions have all come from players with three years or less of NFL experience.
The culture surrounding sports gambling has changed radically in the NFL, and what seems obvious to outside observers, especially older fans, may not seem obvious to a younger crowd used to betting on games.
There isn't very much information out there about what teams tell players about the gambling policy, but they do seem to at least tell players not to bet on the NFL. They don't seem to spend much time on it or emphasize it, but they do generally seem to include that in their rules discussions.
These rules discussions often occur at the end of two or three-hour seminars relating a wide variety of league rule changes or can happen after a grueling practice. That doesn't mean players aren't at fault for not paying adequate attention — they are — but teams shouldn't be surprised when their players get burned for not having information that was buried at the end of a scrimmage.
If teams deprioritize critical information, they'll get hurt when they don't have available players at key moments during the season.
Other Leagues Haven't Had Similar Issues
It's unusual that the NFL seems to be alone in these violations. It could be the case that other leagues, like the NBA, simply aren't enforcing their gambling policy.
But that seems a little unlikely — leagues tend to bend over backward on rule violations that impact the integrity of the game. That's why the penalties for scandals like Deflategate or Spygate are often heavier than the penalties for actual criminal acts.
The appearance of impropriety is why those teams have released players who were caught betting on NFL games but not players suspended for betting on non-NFL games. After the Colts announced the release of Rodgers and Berry, only Toney has remained on the team he played for when he bet on an NFL game.
Another reason it's unlikely that other leagues are hiding their rule violations is that it's not in the best interest of sportsbooks to have them hidden away, either. The reason the NFL knows about these rule violations is that sportsbooks report them to the league, just as they would to the NBA or MLB.
They do not want it to appear that there is a rigged game, or they'll lose out on their customer base, who would view fairness as an overriding necessity in their decision to place bets. That's particularly true as these sportsbooks scramble to acquire customers new to gambling, given the recent wave of legalization for sports betting.
Any sportsbook that reported a potential violation from an NBA player to the league but didn't see any repercussions would have every incentive to pressure the NBA into punishing offending players. That's not good information to have made public.
This further tells us that this is probably a problem somewhat unique to the NFL. And it's unlikely that NFL players are any more prone to idiotic mistakes than NHL or MLB players. That means it's a league problem and one they need to get ahead of.
It seems like they're now on the right path to adequately informing players, but it shouldn't be lost on the rest of us that this isn't just a failure of individual players — it's on the league as well.