Impactful transfers can make as much of an impact on a team's season as a recruiting class if they get the right player. From Baker Mayfield to Joe Burrow, there is a myriad of transfers who have been fantastic additions from the transfer portal. Former Oklahoma running back Trey Sermon could be that prize for Ohio State.
After suffering an injury last season at Oklahoma, Sermon joins Master Teague in the Buckeyes backfield, but there has not been nearly enough hype around Sermon's NFL prospects either. What does Sermon bring to the table that makes him stand out?
[sv slug=mocksim]
Trey Sermon's incredible tape
Sermon is a fun football player. Still, as a straight-line athlete, he may not be the guy everyone loves. He does not have the burners of a Travis Etienne, but I am okay with that given the all-around skillset that Sermon showcases in his running style. As a receiver, there is room for growth, but he has shown off soft hands to prove he is capable and has a significant upside in that arena.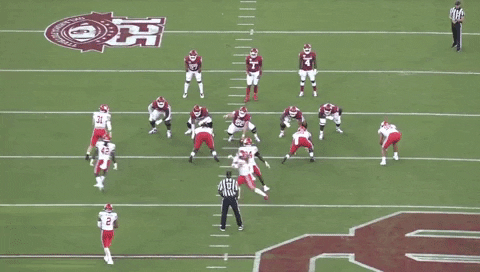 However, what makes Sermon so much fun is his effortless ability to create yards for himself. While he ran behind an incredibly potent offensive line at Oklahoma, Sermon's stats are not all to their credit. He breaks tackles, makes guys miss, and is a smart running back who makes good reads. On this play, Sermon wins with lateral agility and contact balance. Now, I said he was not a great straight-line athlete, but laterally, Sermon is smooth and quick.
Related | 2021 NFL Draft: Graduate Transfer Trey Sermon set to reclaim shine
Primarily, that can be attributed to quick feet. When one-on-one in the alley, coaches want their running backs to create yards. Sermon does that effortlessly with two hesitation steps, a hard jab outside to get the cornerback leaning, and then has violent hips to cut back inside. He finished it up with a nasty stiff arm. Running with physicality is something that Sermon does, and it sets the tone for him as a physical, smash-mouth runner.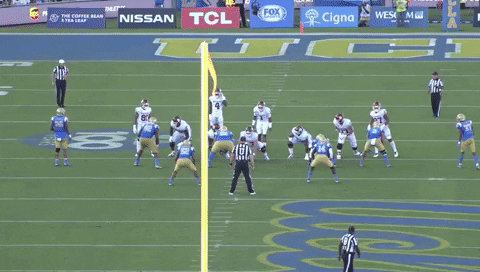 One of the things this play highlights is Sermon's simplicity in his reads. At Oklahoma, there is not much to do other than just follow your offensive lineman and let them do work. That could be used as a sticker against Sermon, but again, when he is stiff-arming guys into the ground to break tackles and then using his lateral quickness again to create another missed tackle and more yards, you can forgive that. This is a continuation of the creativity he possesses in the open field.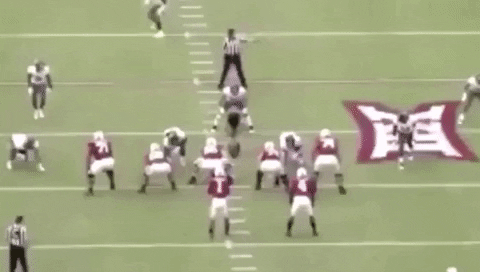 Sermon can show off his explosion
Alright, a play without any offensive line intervention. This is a jailbreak play in every sense of the word. The puller gets blown up, and Sermon gets bounced upfield as he is contacted; but instead of getting tackled into a crowd, Sermon somehow escapes the pile and not only gets upfield but forces a missed tackle too.
Related | Farabaugh's 4-round 2021 NFL Mock Draft
That cut to stick his foot in the ground and change direction like that speaks to his sudden feet and violent hips. It's an impressive display to create something out of this, but Sermon is an evasive back.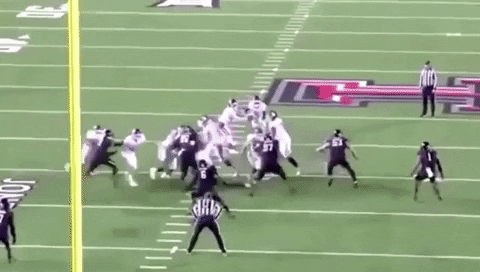 Here instead of making guys straight up miss, he is showing off the contact balance. Arm tackles and shoddy tackling around the ankles simply will not work on Sermon. He runs too hard, and most importantly, his core strength and balance are too good. He also gets a little skinny going through the whole here, with the end getting a hand on him, thus showing some excellent body control as well on his way to shedding weak tacklers.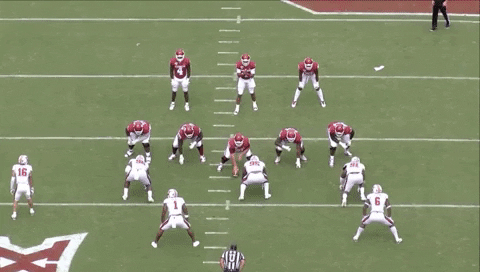 This is a nice job of adjusting on the fly by Sermon. He reads the blitz, and instead of following his blockers outside, he simply cuts it upfield and tries to make something happen by himself. Quick eyes and processing is always something that a running back needs. From there, it is Sermon showing off his level contact balance and lateral agility once again on his way to a touchdown. The guy simply creates yards at a machine-like pace.
Sermon's 2021 NFL Draft outlook
Sermon is a running back that the modern NFL needs. Yes, he is not an incredibly fast football player. Not by any means is Sermon going to be a guy that takes it 80 yards based on speed alone. However, what he does have is elusiveness and contact balance. That allows him to create yards by himself in the open field, which is an incredibly valuable trait to have in the modern-day NFL.
Outside of that, sound functional processing and vision allow Sermon to take full advantage of that creativity in the open field by creating yards for himself via pressing the line and baiting defenders into gaps. The concerns for Sermon will arise when pass protection and the receiving game come into it.
He often fails to identify the most dangerous man on a blitz and can surrender sacks. In the passing game, the production is not there even though the traits are. Tangible results need to show themselves.
Sermon is slept on, and with his running style of physicality and ingenuity, he really should not be. The question will be if he can expand upon his skillset at Ohio State to show he is a complete three-down running back in the NFL.