The FCS level has a few sleepers this year that are getting some big-time hype. Southern Illinois's Jeremy Chinn and Dayton's Adam Trautman are both expected to hear their names called on the second day of the draft. However, even with a lot of prospects getting their due, there is still a deep sleeper from the Big Sky Conference in Montana State's Bryce Sterk.
[sv slug=mocksim]
Who is Bryce Sterk and is he a sleeper on draft night?
Sterk is a player who transferred from Washington and has been fantastic ever since coming to the Bobcats in 2017. Last year, Sterk had an impressive 15 sack. He actually led the Big Sky in tackles for loss and sacks. The standout has received little to no buzz over the draft season after garnering some attention before the 2019 season.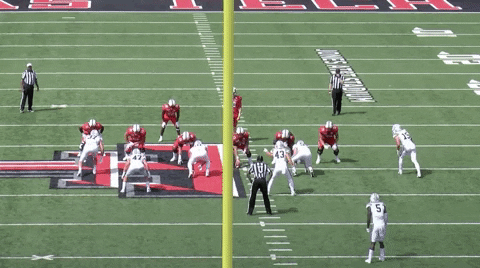 Something that makes Sterk interesting is that while he has a ton of production, a lot of his tackling production is just pure effort and heart. His motor runs extremely hot, and he is all over the field on his tape. This is a screen play that he does not read properly until the ball is out, and he ranges over to make the tackle in backside pursuit of the ball carrier. As an evaluator, that is something that I love to see. Sterk has a nice hip flip here as well and is pretty smooth all things considered. Montana State did let him drop off-ball from a stand-up spot, and while he was not the quickest, the hip fluidity was never the issue.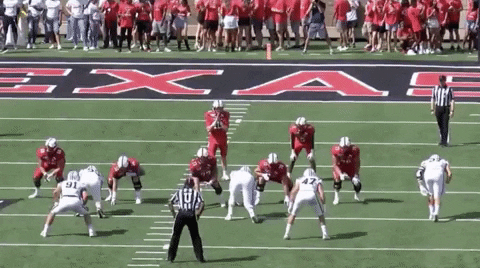 Sterk has a little pep in that first step off the line. It is not an elite first step like you see with some guys like K'Lavon Chaisson, but he certainly gets off that line smoothly. One thing he does well is play with a low pad level and convert that explosiveness off his first step into power. This is a perfect example of doing just that. He plays low, fits his hands inside the tackle's pads, and converts that speed-to-power to drive him back into the quarterback. It is a somewhat awkward tackle, but Sterk gets the job done here. Most of his 15 sacks were through a bull rush or long arm rather than more finesse moves with bend around the arc. That is not his game at all, although I would like to see him add a few more counters and move into his arsenal.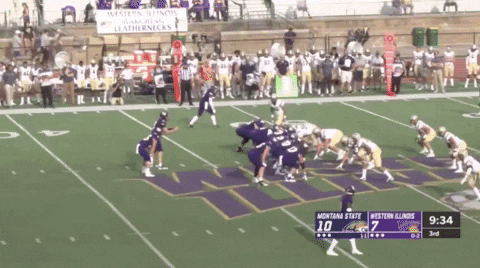 One more perk that Sterk has is that he can move up and down the line. While he has that stand-up ability of an edge rusher or can be a base end that puts his hand in the dirt, he has, on occasion, slipped inside to play some 5-technique and actually did quite well there. With that springy first and his length, Sterk does a great job of clogging up lanes and making plays in run defense. He does that here as he extends his arms out, rips through, and makes the tackle right at the line of scrimmage here.
Sterk is a sleeper that has good power and a solid first step off the line of scrimmage. The versatility he brings to move up and down the line is unique among these sleepers that are highlighted, and he has a lot of use at the next level. While he did not get to test at the NFL Combine, he did show out at his Pro Day.
His numbers include a 4.69 40-yard dash, a 34 1/2 inch vertical, and a 7.07 3-cone.
Sterk's athletic testing does show up on tape, and looking forward to his NFL prospects, he will have to develop his hand usage more to reach his full ceiling. However, he is a guy that could hear his name called on the third day of the draft due to a unique late-round skill set among pass rushers.