The Arizona Cardinals and Los Angeles Rams are familiar foes. However, almost nothing is the same as it was when Arizona beat Los Angeles in October. Shoot, a lot has changed since their meeting in mid-December. DeAndre Hopkins is gone, J.J. Watt is back, and Matthew Stafford has thrown 8 INTs in the past four games. But there's a lot that goes into those interceptions other than "Matthew Stafford is bad." Nonetheless, a Cardinals versus Rams prediction is difficult because of the current nature of these teams.
Cardinals vs. Rams Prediction
The NFL season is a long and arduous road, especially in the NFC West. For a spell, we believed both of these teams might be the best in the conference, and the Cardinals had their fair share of weeks at the top of the NFL Power Rankings.
But like the ending scene in Saving Private Ryan where Matt Damon turns into an old man, an 18-week schedule ages everyone involved — players, coaches, media, and fans alike.
These offenses are fractured
We've seen a trend from Sean McVay-coached football teams. The offense takes an almost linear step down from week to week as the season progresses. It's something that The Athletic's Ben Baldwin has tracked now for a while.
Neither the Cardinals' nor the Rams' offense has ranked in the top 10 in EPA/play (expected points added per play) since their last matchup. The Rams rank 12th, and the Cardinals rank a worrying 18th.
Losing Hopkins was a massive loss for Kyler Murray and the Cardinals' offense. The passing attack ranked 21st in dropback EPA in those last five weeks. However, in that same time, they ranked eighth in rushing EPA and 10th in rushing success rate, so they at least have a decent rushing attack to fall back on.
Which Rams offense will we see?
That is very much not the case for the Rams. Their offensive line struggled down the stretch, and the rushing attack ranked 18th in EPA/play over the final weeks of the season. They were even worse finding successful runs, ranking 24th in the NFL over those five weeks.
They were also a middle-of-the-road team through the air, but the Rams' big-play ability kept them above water overall.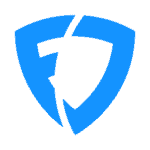 FanDuel Sportsbook
States: NY, AZ, PA, NJ, IA, IL, CO, IN, TN, VA, WV, MI
GET THE APP
NEW PLAYER BONUS
BET $5, WIN $150!


30-1 ODDS ON ANY GAME!
BET NOW
But the biggest issue with the Rams' offense comes from a decision made by McVay. He and Stafford have no problems getting the ball to Cooper Kupp. However, he also consistently uses him as a tight end, and with that usage comes concepts where he's nothing more than a chip-and-release guy.
And many times, he's detached from the formation trying to make a Herculean block on an edge defender on a bootleg so Stafford isn't decapitated. I understand he's your best blocking option there, but he's the most prolific receiver in the league. He should seldom be anything but the focal point in the passing attack.
Trench play will decide the outcome
It took a long time to get here, but I've concluded that if a team can rush the passer, many of their sins will be magically washed away. The Steelers and Raiders probably weren't two of the seven best teams in the AFC, but they affected the quarterback so well that they made up for the holes in their secondary and lackluster offenses.
This matchup between two high-variance quarterbacks makes that particular discussion a proverbial dart throw. But line play is far more sustainable and has a massive impact on the quarterback's ability to produce.
Chandler Jones, J.J. Watt, Aaron Donald, and Von Miller are all playing in this football game. That is four of the top seven active players in the league in career sacks. That's four Hall of Fame-caliber pass rushers playing in the same prime-time playoff game. That's FOUR HUNDRED AND TWENTY-ONE POINT FIVE (421.5) sacks between four humans!
We may never see anything like this again. And although maybe only Donald is still in their prime, I hope we can all take a moment on Monday night to appreciate how special it is to have that type of talent between two teams.
Cardinals DL vs. Rams OL
The Rams' offensive line has become the team's Achilles heel. This is an offense that's always found success through the air by running efficiently. Losing Robert Woods on the outside obviously hurt them through the air, but he's also one of the best blocking receivers in the league.
Additionally, their rushing attack relies on receivers blocking linebackers and edge defenders from condensed and bunched looks. Ben Skowronek is not that guy, pal. As previously stated, Kupp is that guy. It's one of the reasons I believe he might be the best pure football player in the NFL. But even he has physical limitations that no amount of grit in the world can overcome.
The 49ers might be a bad example because their front four is on another planet, but they thoroughly dismantled the Rams' offensive line during San Fran's Week 18 comeback win. However, if Watt is healthy enough to play close to 100%, we could see many of the same issues we saw against the Niners on the ground.
And if they struggle to run the football and get stuck in third-and-long situations, Watt and Jones will pin their ears back and dismantle Los Angeles' line.
Rams DL vs. Cardinals OL
Donald isn't this season's DPOY, but he's still the best player in football. Dan Patrick's "You can't stop him, you can only hope to contain him" was made for Donald. His 86 pressures were 19 more than Jonathan Allen, who ranked second. Donald's 15 sacks were 4 more sacks than the next closest interior defender — he had 2 more forced fumbles than second place as well.
Miller's career in LA started slow, but he had 9 pressures against Arizona in Week 14, and he's posted 3 sacks in the past two games. But the Rams have a defender that the Cardinals don't. Greg Gaines, who plays the nose for Los Angeles, is a dude. Every time I've watched Rams defensive tape, he flashes his bowling ball frame against the run.
The Cardinals' offensive line is a struggle. The left side suffices, but the right side is a problem. The fact that Leonard Floyd also exists on the Rams' defense makes this a scary proposition for Murray and the Cardinals' passing attack. He'll need to use his "8-year-old after stealing a cookie" agility to keep away from their grasp.
Rams vs. Cardinals Prediction
Spread: Rams -3.5 (Odds courtesy of DraftKings Sportsbook)
Moneyline: Rams -190, Cardinals +160
Total: 49.5
My betting record in 2021 will tell you not to listen to a darned thing I say. I don't enjoy putting people's money at risk. So, whenever I do something like this, it's a "buyer beware" moment.
I think Rams -3.5 is a bit much. I think these are two evenly matched teams, and a home game for the Rams isn't really a home game at all. If there's value here, it's Cardinals moneyline. I wouldn't personally touch the total. But if I absolutely had to make a call, I would take the under.
Cardinals vs. Rams Prediction: Cardinals 24, Rams 23