The Arizona Cardinals are going into Monday night's game against the Los Angeles Rams missing two key wide receivers: star DeAndre Hopkins and explosive rookie Rondale Moore. Can the other pass catchers on the team help Kyler Murray make up for their absence?
What the Arizona Cardinals are missing without receivers DeAndre Hopkins and Rondale Moore
The most obvious loss Arizona has suffered this season is that of Hopkins, who has been one of the NFL's top wide receivers for most of his career. Despite playing only 10 games in 2021, he ranks fourth on the Cardinals with 572 receiving yards and still leads the team with 8 receiving touchdowns.
For further evidence of Hopkins' value to the Cardinals, let's turn to the Offensive Value Metric (OVM). The OVM is a grading system created by the (Bx) Movement to measure how much of a player's statistical production they were actually responsible for.
This season, Hopkins has earned an OVM grade of 32.78. That ranks 26th out of 98 qualifying wide receivers. That is not the best grade, but high enough that his loss is clearly significant.
Rondale Moore was having a stellar season before his injury
Compared to Hopkins, Moore's injury seems like a much smaller problem. He wasn't nearly as productive as his teammate, totaling 435 yards and 3 touchdowns in 14 games.
However, the advanced metrics reveal that Moore contributed more to Arizona's offense than you might expect. His OVM grade of 41.71 is exceptional, the highest by any wide receiver since 2016.
Of course, that grade represents a relatively limited sample size, but it still suggests that Moore was filling his role phenomenally.
Overall, Moore and Hopkins' injuries represent significant losses for Arizona's offense, both in terms of their actual on-field production and overall effectiveness. To replace them, the team will need increased contributions from three players: Christian Kirk, A.J. Green, and Zach Ertz.
Kirk has become Kyler Murray's favorite target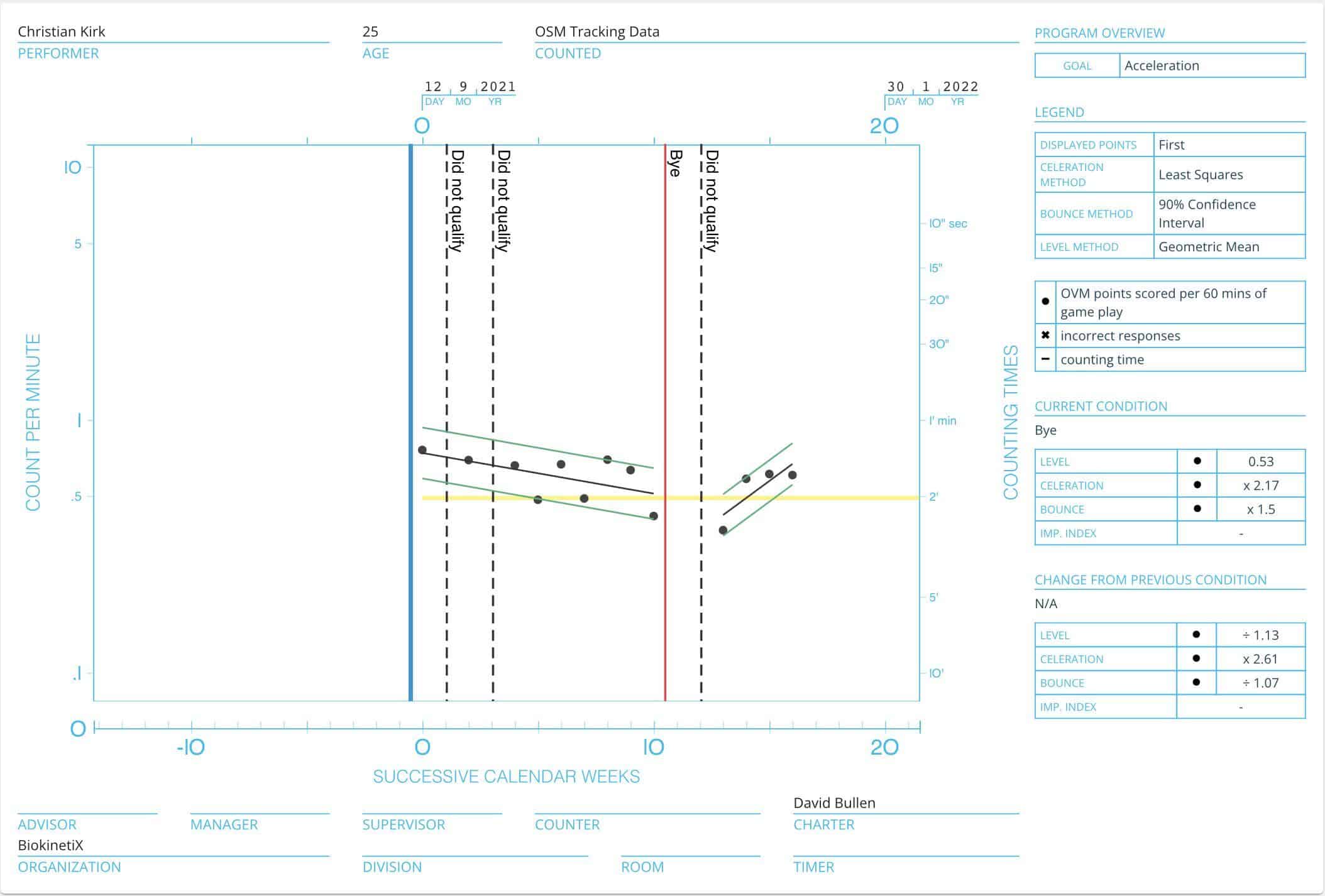 With two key pieces missing, Kirk has taken over as the Cardinals' most consistent receiving threat. He has totaled 982 yards and 5 touchdowns this season. Those are solid statistics for a player who started the year as the No. 2 wide receiver on his team.
Additionally, the advanced metrics also give Kirk high marks. His OVM grade is actually higher than Hopkins' at 34.49, ranking 15th in the NFL. That grade is in large part the result of Kirk's high catch percentage. The receiver is catching 74.76% of his targets, second on the team behind Moore.
Taking his traditional and advanced metrics into account, one could argue that Kirk has been Arizona's best receiver in 2021. If Hopkins and Moore were still available, the Cardinals would be overflowing with talent at the position. Unfortunately, without them, their other options at receiver aren't so promising.
A.J. Green is one of the league's least effective wide receivers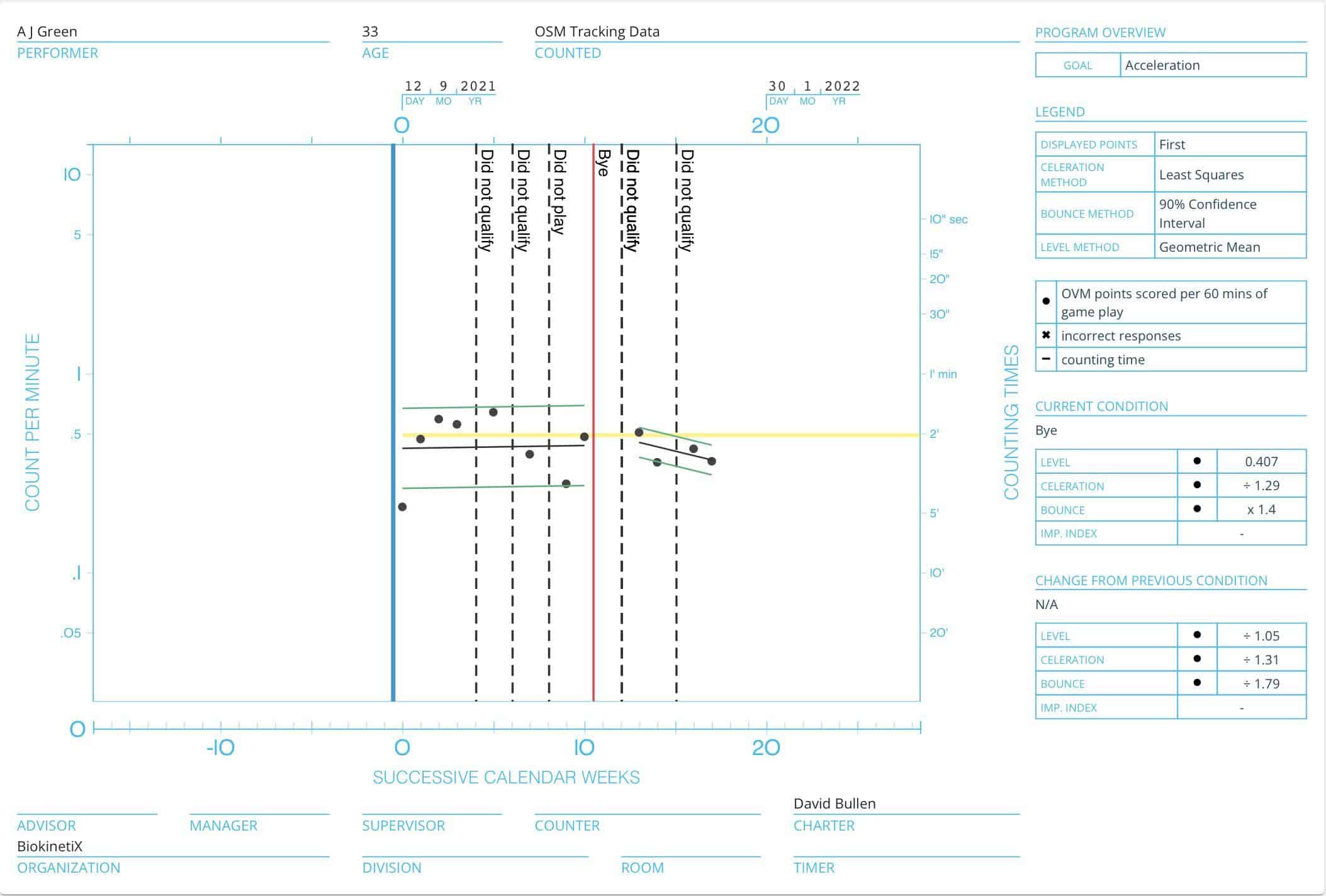 A.J. Green, who left Cincinnati for Arizona during the offseason, is having his best season in years with Murray throwing him the ball, totaling 848 yards and 3 TDs.
Unlike Kirk, though, Green's advanced metrics aren't promising. His OVM grade this season of 26.62 ranks 79th at his position.
To be fair, that grade is a significant improvement over the one he received during his last season with the Bengals. Of course, that isn't saying much since it ranked dead last in the league (21.3).
As was the case in 2020, Green's low grade is the result of his performance in two areas. First, he struggled to create separation this year, averaging 2.5 yards of separation despite being given 6.1 yards of cushion by defenders. And second, he only caught 58.7% of his passes. Overall, he is one of the least efficient receivers in the NFL.
Has the trade for Zach Ertz paid off?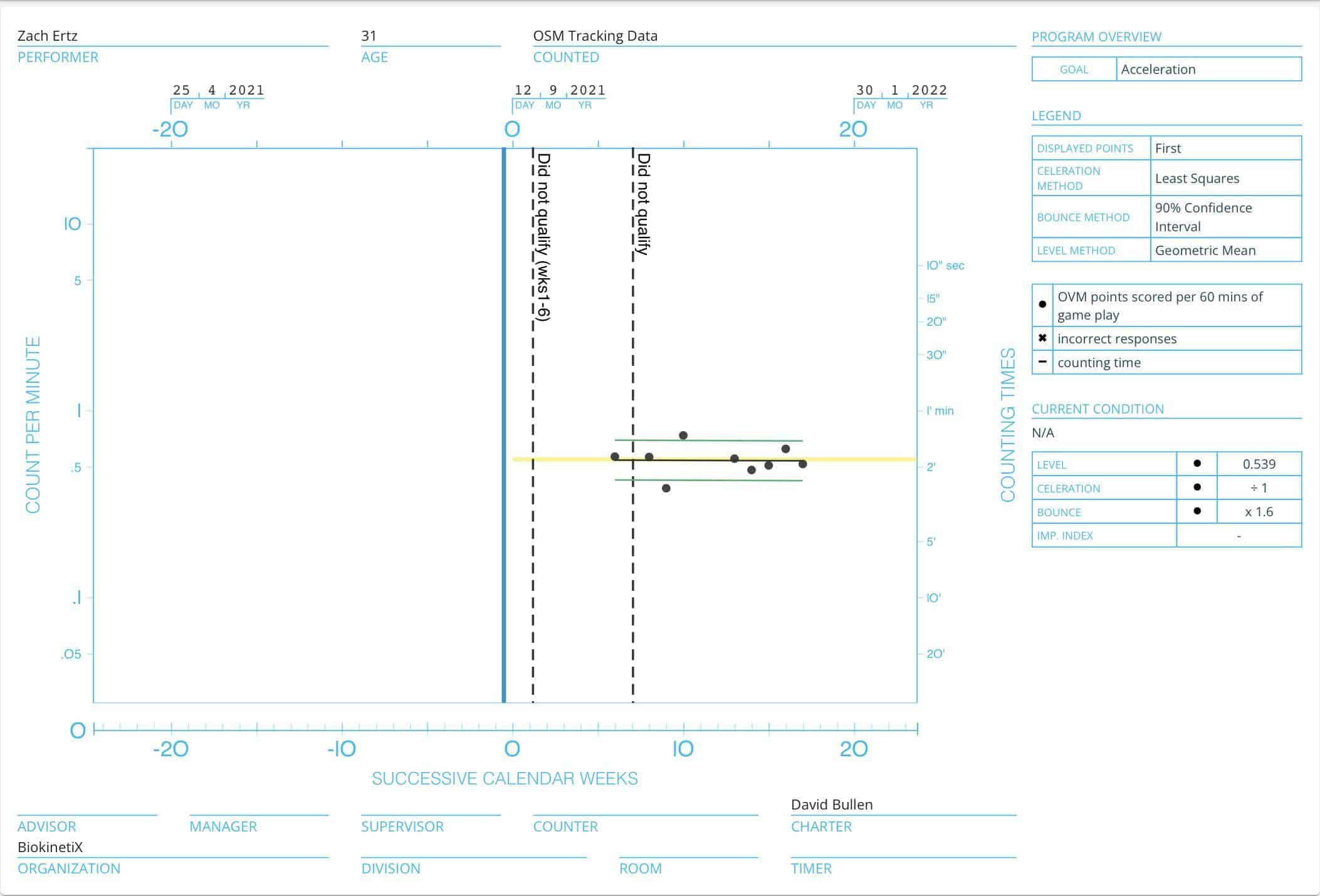 The other of Murray's receivers with real potential to make an impact in the passing game on Monday is tight end Ertz, a midseason acquisition. Like Green, Ertz has been fairly productive since his arrival in Arizona, totaling 574 yards and 3 TDs in 11 games. However, also like Green, how he earned those statistics wasn't efficient.
Ertz's OVM grade this season sits at 31.95. That's higher than Green, but the difference is somewhat misleading since TEs grade higher on average than WRs.
If we compare Ertz to other players at his position, his grade ranks as the 11th-lowest in the NFL. Looking at his advanced metrics reveals why.
He averaged 3.2 yards of separation and caught 66.07% of his targets this year. For a wide receiver, those numbers aren't terrible. But for a tight end, not so much.
The Cardinals will need an elite performance from Murray and their remaining receivers
Even with both Moore and Hopkins playing, Arizona couldn't win their last game against the Rams. If they want to change their fortunes in the next meeting with their division rivals, this time without two of their best receivers, the Cardinals will need some other players to step up.
Unfortunately, the data doesn't provide much reason to believe that will actually happen. Of course, Arizona does still have Murray at quarterback, and he is one of the NFL's elite players.
But football is still a team sport — even great QBs can't win by themselves. Unfortunately for the Cardinals, it doesn't look like Murray will be getting much help on Monday night.