The journey to the football promise land known as the National Football League is often a rugged, beaten path. That path, for many promising football players, is often the JUCO route. The hit TV show "Last Chance U" has become increasingly popular as it highlights the JUCO lifestyle and struggles for these prospects. Still, some great players have taken this route. Aaron Rodgers, Cam Newton, Lavonte David, and Alvin Kamara are all former JUCO success stories. California Golden Bear linebacker Kuony Deng, a "Last Chance U" alumni, is looking to join those success stories.
[sv slug=mocksim]
Linebacker Kuony Deng's fun, fascinating tape
Deng is a unique linebacker prospect. He is a 6'6″ mammoth of a man who used to play basketball. Usually, basketball skills easily translate to positions like wide receiver, tight end, and defensive back, but it gives Deng an advantage as a linebacker in his mobility. What basketball taught Deng was how to move with quick, efficient feet and smooth hips properly. For a linebacker at any level of football, those two traits are going to be a significant addition to your repertoire.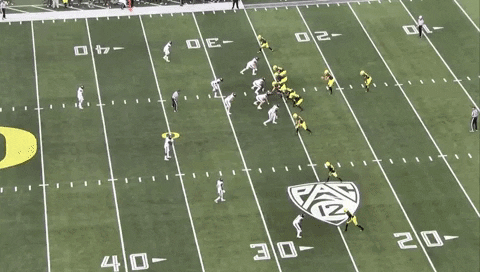 Where feet and hips come up a lot, however, is in coverage. If you know anything about how I scout linebackers, it is athleticism and coverage skills first and then everything else. Deng has the athleticism, as will be shown throughout all of these clips, but he has the coverage skills too.
Featured | Farabaugh's 4-round 2021 NFL Mock Draft
This is by no means a perfect coverage rep as Deng bails to cover the tight end on the crosser and fails to stay square. However, he understands he has help to the boundary in this Cover 3 scheme and maintains the leverage he has not to get beat. Still, what I am most impressed by is this 6'6″ guy flipping his hips with such ease. Deng does a great job of staying in phase and keeping in motion with the tight end because of smooth feet to aid his change of direction and those smooth hips.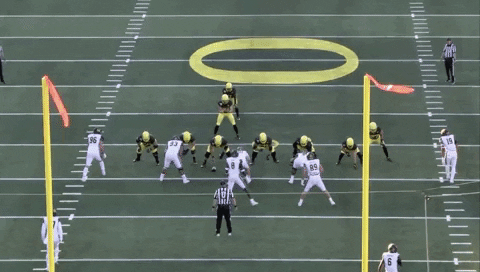 Deng's physicality is evident in his tape
Something I loved about Deng's game was how physical this guy was out there on the field. Every play, it was "go time" for him, and he used his size to his full advantage. Shooting gaps is merely one example where that physicality can show up as a big-time boost to his game overall.
Deng keys in on the outside zone blocking scheme via the offensive line's footwork, hits the turbo button, and blows this play up. The guard had no shot here at winning with Deng's great explosiveness turning into power at the point of attack. It is a fantastic example of how a big guy can use his physicality, but it also shows off how good Deng is at shooting gaps.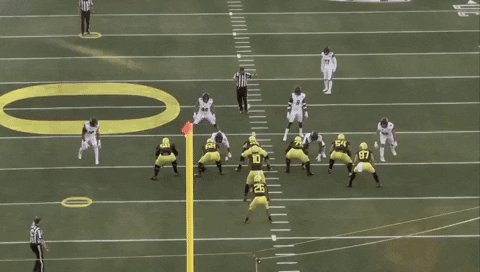 Here is yet another excellent example of Deng turning his explosiveness into power. Deng runs right over the tight end and gets into the quarterback's throwing window here. That is, at the very least, a hurry, but it will not show up on the stat sheet.
Deng's versatility can be a weapon in the NFL
As a blitzer, a linebacker like Deng expands his versatility. He can line up on the edge and has the length to do some real damage. Certainly, Deng has the physicality and functional strength to straight-up run through guys. However, his best usage as a pass rusher might just be using his explosiveness on stunts to penetrate gaps and get pressure.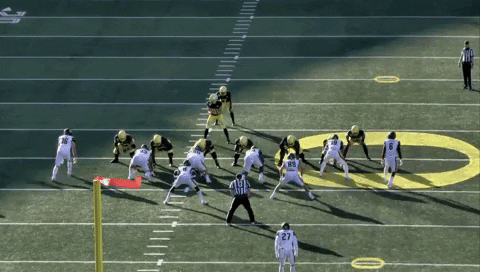 Taking on blocks and discarding them with ease is something that I like to see from linebackers. Deng barely even gets his pads dirty here via the climbing center. His length is such a weapon that he can keep his pads clean and simply shrug off the block attempt before it even gets started. This is not even a stack and shed; it is merely keeping yourself clean to maintain gap integrity.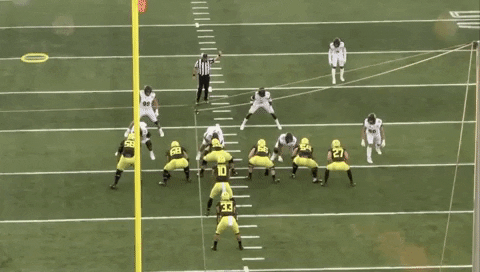 This is another strong run fit by Deng. The biggest standout is how he just moves laterally with clean feet and stays square to the line. This is an excellent job of keeping his run fit the whole way through and scraping over the top to make this tackle right in the gap. Deng put out teach tape on this rep of how to execute a run fit.
Deng's 2021 NFL Draft outlook
Deng has a wild physical profile and frame. There are simply not many guys at linebacker right now that possess the range, explosiveness, length, fluidity, and strength that Deng does. That alone will make him a highly coveted prospect among NFL teams. You simply do find guys like Deng off the street to play the linebacker position.
His versatility to be a three-down linebacker who has the fluidity to defend the pass as well as possessing sound run fits, and the ability to shed blocks with consistency will make a lot of teams happy when they watch Deng. He is a guy that illustrates versatility as a blitzer as well off the edge.
As far as his instincts go, it is an ever-improving spot for Deng. He certainly gets caught up in some eye candy at times, but throughout the season with more experience, he was keying in on guys a lot more. The game was slowing down for him as time went on, and that is all I want to see. He can play a bit too upright at times and get caught up to by high-level blockers at the second level.
Still, Deng is a prospect loaded with upside, and he is a good football player that only has more room to grow. I find it hard to see him getting out of day two at this point, and he could quickly move into the top 50 with a strong Fall season.