After the Houston Texans traded Brandin Cooks to the Dallas Cowboys, it seems likely that he'll be remembered more for the number of times he was traded than for his actual NFL career itself. That's too bad, but it's meaningful that Cooks has thrice been able to command a first-round value — first in the draft and then twice in subsequent trades.
Though the trade to the Cowboys doesn't quite carry the same price tag, it's worth figuring out if this genuine journeyman could genuinely help out the Cowboys and if the Texans really got value out of the deal.
Brandin Cooks Trade Details
Cooks was traded to the Cowboys on March 19, 2023, four days after the beginning of the 2023 league year.
The Dallas Cowboys received:
The Houston Texans received:
2023 fifth-round pick, No. 162 overall (EDGE Nick Hampton)
2024 sixth-round pick
The Cowboys did not extend Cooks after trading for him, instead taking on the contract extension he had signed with the Texans. Cooks is under contract until the end of the 2024 season. The Texans took on $22 million in dead cap space as a result of the trade.
Players Involved in the Brandin Cooks Trade
Cooks was traded for a pick that was used to select edge defender Nick Hampton. Hampton, however, was not drafted by the Texans. Instead, the Texans traded a package of picks that included the 162nd overall selection to move into the third round to draft receiver Nathaniel "Tank" Dell.
Winners and Losers of the Brandin Cooks Trade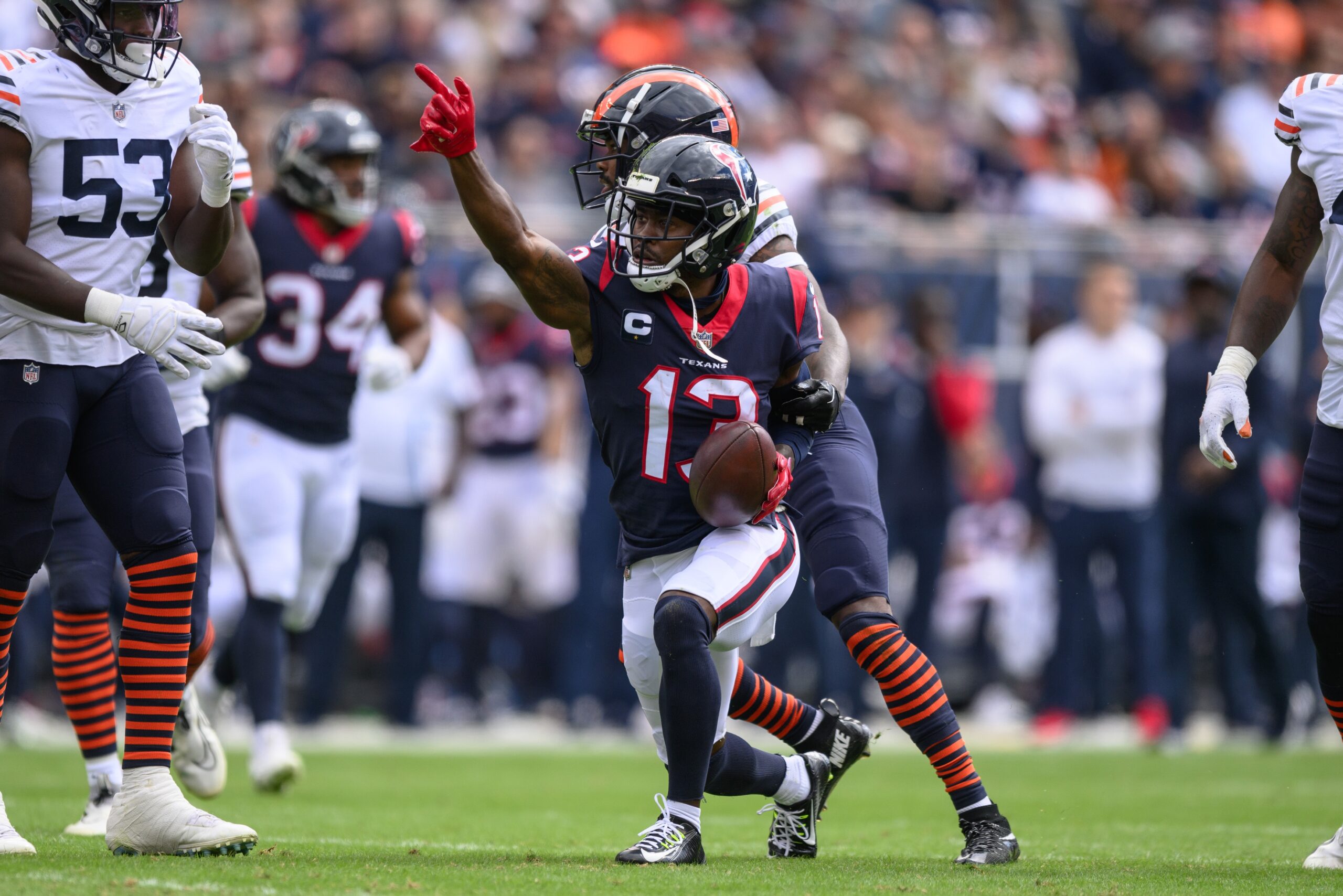 Over the course of his career, Cooks has been an excellent receiver. Though he never made a Pro Bowl, he ranked sixth in total receiving yards between 2015 and 2018 — ahead of Odell Beckham Jr., Larry Fitzgerald, A.J. Green, Amari Cooper, Adam Thielen, and Davante Adams.
His production dropped off in 2019, but he regained it in 2020 and 2021. Even including the down years of 2019 and 2022, Cooks ranks ninth in receiving yards since 2015 — that's better than Keenan Allen, Tyler Lockett, Thielen, and T.Y. Hilton.
Cooks also is not that old. He'll be 30 at the end of the 2023 season and should have a couple of years left. Though he entered the league as a speedster, he has a well-developed skill set that doesn't necessarily have to age poorly.
He will likely fall off sooner rather than later, so his trade value was never going to be very high. But the Cowboys needed another receiver to add to the group to take pressure off of CeeDee Lamb. Michael Gallup had been promising but wasn't enough last year, so filling out the receiver corps with proven talent should help out quite a bit.
Paying a fifth-round pick in 2023 and a sixth-round pick in 2024 seems like an appropriate price for a short-term rental of a receiver coming off of a down year — with bad quarterback play — who could put in another 1,000-yard season. The Cowboys aren't buying an enormous amount of value, but they should come out as winners.
Cooks himself has been trying to organize a trade out of Houston. Getting into a system with a quality quarterback and without the pressure of being the top receiver is great, especially when there is a low likelihood that this meaningfully hurts his opportunities for production. He should be seeing a lot of snaps.
That makes Cooks a winner and could mean he earns one final contract before retiring. The NFL has underappreciated him at large, and this could put a spotlight on him in the same way that the 2018-2020 Los Angeles Rams put a spotlight on Robert Woods as a complement to Cooper Kupp.
Lamb ends up a winner by the same logic, though Gallup finds himself in a space where he might see substantially fewer snaps, depending on how often the Cowboys decide to deploy three-receiver sets.
The Cowboys seemingly made a one-for-one replacement at tight end, drafting Luke Schoonmaker to replace Dalton Schultz, so it's possible that Gallup does not lose that many snaps to two-tight end usage.
The Texans may have received a bit less for Cooks than they should have, given the dead space they had to pick up in order to offload him. Without that calculation, this is probably fair value for a player who wanted out. In that sense, the Texans are losers — though the real losing move was the contract they extended him instead of the trade.
Nevertheless, the opportunity cost of missing out on $22 million in cap space is probably higher than the gain provided by a fifth-round pick one year and a sixth-round pick the next. Thus, the Texans come out as losers.
Because Cooks was likely on his way out regardless, it's difficult to regard someone like C.J. Stroud as a loser, especially given that the Texans added some receivers to the group in the form of Dell, Woods, and Xavier Hutchinson.
None of them are as likely to be as good as Cooks is, but together — along with 2022 second-round receiver John Metchie, who missed his rookie year due to cancer treatment — they could more than make up for it.