Not everyone can receive buzz this early on in the draft process. Prospects like Penei Sewell and Trevor Lawrence are the players the media will hype up now, but come April, there will be others joining them. Right now, a lot of sleepers are ready to break out. One of those NFL Draft prospects is Arizona State cornerback Jack Jones. A former five-star recruit, Jones transferred from USC to Arizona State and balled out in his first year in Tempe.
What made that first year so impressive, and how high is Jones' ceiling?
[sv slug=mocksim]
Jack Jones' thrilling tape
Jones is a fascinating study. That transfer route has led him down a rough, rugged path to getting to this point, but to step in on day one and make the impact he did at Arizona State is undoubtedly impressive. In a secondary with talented future NFL players like Chase Lucas and Aashari Crosswell, Jones stood out as the guy who still was the best player in that secondary. He would routinely cover the team's best wide receiver and make big-time splash plays throughout the season.
When it comes to plays like this, I can not help but love Jones. He is the rare cornerback who trusts his feet more than his hands. That does not mean his hands are inactive by any means, but they are certainly not a force that will be a primary weapon for him. They are a secondary tool that he has in his arsenal. Instead, watch how clean and crisp his feet are. His whole body moves in sync.
Featured | Farabaugh's 4-round 2021 NFL Mock Draft
He mirrors this receiver correctly step for step. Never does he lose sight of how that guy is maneuvering his stem. His eyes, hips, and feet move together, and that showcases perfect mirroring skills. Jones then throttles down and jumps this pass for an interception.
Where Jones impresses the most
One thing that I will always love no matter the position is hustle and team defense. Jones gets involved here on this running play to, at the least, make an excellent team tackle with his teammate. The motor runs hot, and he is out there, making the most of every snap. I like to see that fire in a player.
It just so happens his helmet lands on the ball and forces a fumble and thus a turnover. On the football field, hustle gets rewarded. This is only one such example in Jones' tape where he was flying around.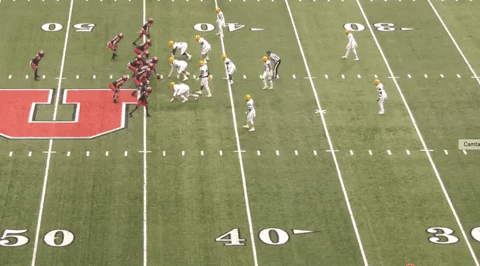 Now, in run support, I would not call Jones an elite NFL Draft prospect in that regard. However, for a slightly undersized and leaner corner, he is pretty decent in that area. The want and fire are all there, but in space, this is a guy who makes his fair share of technically sound tackles.
While not a truly technically sound tackle, I love how Jones cuts of the quarterback's angle to the sideline, but still is disciplined enough to make this tackle even as the quarterback tries to juke him out. That is proper coordination and reaction. All in all, Jones is not technically sound on all occasions, but he gets the job done.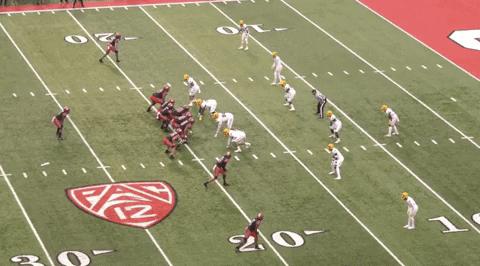 This is effortless stuff from Jones. His footwork and hips are elite. The quickness in the short area to be able to make a smooth turn like that is extremely impressive. However, so is his route anticipation, as he reads this beautifully here out of the break. Jones can run the route for the Utah receiver and be in a perfect position to win at the catch point and knock this thing down. This is elite route anticipation and discipline on all fronts from Jones.
Jack Jones and his NFL Draft outlook
Jones is an exciting NFL prospect. He is a bit small for the NFL's eyes, but his talent is undeniable. Jones has a rare blend of clean footwork, oily hips, ideal long speed, disciplined eyes, and elite quickness for the cornerback position. It gives a great natural base to built off of as a cornerback, and he takes full advantage that by combining it with high football IQ and elite route anticipation.
There are some issues that Jones showcases. At times, he misses tackles, as stated earlier. If a team is looking to run press coverage, Jones is not the guy for them. Again, he primarily relies on his feet to win in coverage. He mirrors receivers instead of being pesky and using his hands.
Since he lacks length and some functional strength, that is likely a wise decision by Jones since he has mastered mirroring in off-man coverage so effectively. His instincts in zone coverage allow him to be scheme diverse in that manner.
Overall, Jack Jones is an NFL Draft prospect who is going to turn heads. His comeback from an academically ineligible player at USC to a guy who made the Dean's List and is still showing out on the field at Arizona State will be a testament to this young man's character. The tape is some of the best cornerback tape I have watched this year, and Jones is a legitimate first-round talent with his physical tools and advanced mental game.