LSU wide receiver Ja'Marr Chase is one of the 2021 NFL Draft's most polarizing prospects for the coming season. He led the nation in both receiving yards and touchdowns, while also posting a very impressive 21.1 yards per reception. Chase was a weird evaluation for me. He was dominant last season, plain and simple. He's an elite deep threat specializing in separating vertically and winning jump balls.
However, he lacks great size and athletic ability. He was always in the most talented and well-designed offense in the country. How much of his dominance was him, and how much was a product of Joe Brady's system while catching passes from Joe Burrow? Additionally, he was almost always facing single coverage due to the presence of Justin Jefferson, Clyde Edwards-Helaire, and the best offensive line in the country.
These are the questions I set out to find the answers too when I watched almost all of Chase's 2019 tape.
[sv slug=mocksim]
Ja'Marr Chase scouting report
Size
As I mentioned earlier, Chase does not possess elite size. You wouldn't notice that if you didn't look it up though. Listed at 6'0″, I think there is a legitimate possibility he could measure under that at the NFL Combine. The amazing part is that he plays like he's 6'5″. Chase's play strength is phenomenal, and at 208 pounds, he's not an easy target to tackle for cornerbacks.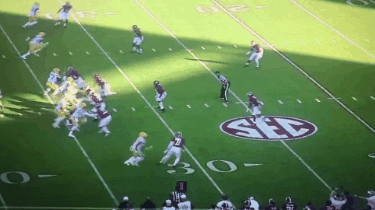 Athletic ability
Chase also lacks upper-tier athletic ability. He's by no means a poor athlete but he won't wow you with his testing. In high school, his recorded 40 yard dash time was 4.66. I'd probably estimate him at around a 4.50 at the combine. While he's never going to burn a lot of cornerbacks, he can create a few yards of separation with an elite explosion off the line of scrimmage.
Related | NFL Draft 2021: A surprising take in the top 10 wide receiver rankings
However, if he's given the ball with space in front of him he is a threat to take it to the house. Chase has impressive vertical jumping ability as well, and will likely come close to jumping 40″ in the vertical. This is apparent on tape both in contested situations and in his explosive ability.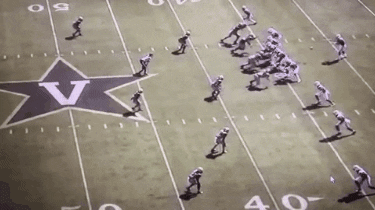 Agility
Chase won't make a ton of guys miss, but that's not his game. He's tough to tackle thanks to his thick frame and natural play strength, and he has utilized a spin move to avoid arm tackles from time to time. Just don't expect him to catch a screen and make the entire defense miss him on the way to the end zone.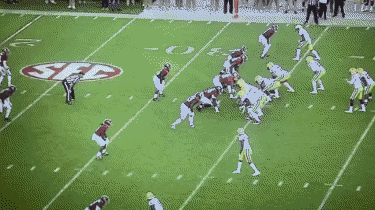 Hands
This is where Chase truly shines. He has some of the best hands in the entire class and very impressive grip strength. If the ball hits his hands it's unlikely he won't come down with it. He does a good job catching balls behind him or balls thrown low or high. Drops are uncharacteristic but like every receiver, it happens from time to time.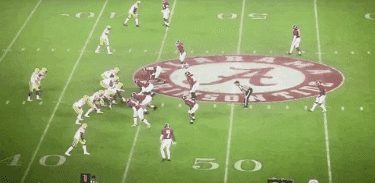 Route running
Chase is a tale of two route runners depending on what he's asked to do. His ability to separate vertically is maybe the best I've ever evaluated. Varied releases, he'll utilize hesitation moves, and he gets in the blind spot of cornerbacks on his way to another 20+ yard gain.
Related | 2021 wide receiver class is special and has a chance to be historic
However, when asked to run sharper cutting routes like outs, comebacks, and digs he's not quite as proficient. Chase's breaks lack suddenness and he uncommonly uses double moves to create separation. He's dominant against off coverage, maximizing space between himself and defenders. His spacial awareness in zone is another strength.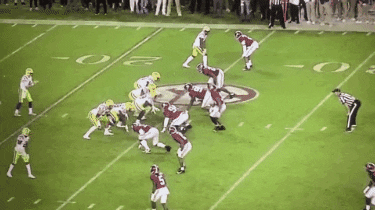 Body control
As I mentioned in the last paragraph, Chase's spatial awareness is excellent. He has a strong understanding of where his body is, where the boundary is, and how he must come down in order to stay in bounds. He also does an excellent job adjusting to balls that may have been thrown away from his body.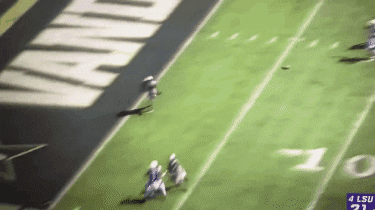 Jump ball/contested catches
This is his best trait. Despite lacking elite size, Chase is dominant at the catch point. He's reminiscent of players like Michael Crabtree and Randy Moss in this regard. Last season, Burrow could just put the ball in the air and be confident Chase was coming down with it.
These kinds of plays are where Chase excels, but I would exercise caution as this is not an easily translatable trait. Players like Josh Doctson and Laquon Treadwell were some of the most dominant jump-ball receivers in college football history. Unfortunately, their attempts at becoming potential top NFL wide receivers flamed out quickly. Now, both are journeymen wideouts.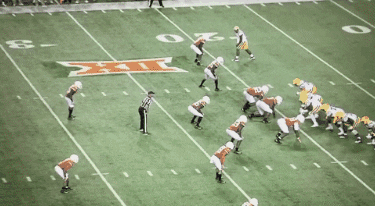 Production
Chase had one of the 15 best seasons in college football history for a receiver last year. He finished the year with the 13th most yards ever with 1,780, and the ninth most in touchdowns with 20. It should be expected that Chase takes a step back in production, as the Tigers will be undergoing major changes. He should still be one of the nation's most productive receivers though.
Who does Ja'Marr Chase compare to the most in the NFL?
Kenny Golladay
The first name that came to mind when I watched Chase was Kenny Golladay. As dominant jump-ball receivers, both of these wideouts turn 50/50 balls into 80/20s. Despite not being elite athletes, they have the ability to take a slant or post to the house.
Golladay isn't a dominant route runner, he lacks the ability to stop and start easily, but he creates separation vertically with varied releases and impressive explosion. My biggest issue with this player comparison is that Golladay, at 6'4″, has the natural size to improve his ability as a jump-ball specialist. Chase isn't blessed with the same size, and winning jump balls in the NFL will prove much more difficult than it is in college.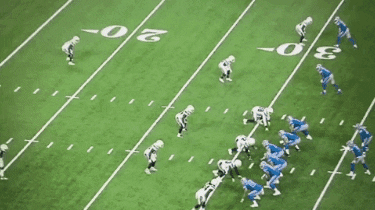 Victor Cruz

This is a comparison that I didn't initially think of, but fellow PFN draft analyst Nick Farabaugh brought up. I was hesitant initially, but after sleeping on it I can see how it works. Chase functions as an elite deep threat, whether it's catching a ball over the middle of the field and taking it to the house, or just instantly winning vertically.
Cruz, a similar size, was also impressive in contested catch situations. People forget how good Cruz was at times, there was a three-year span where he averaged 80-1208-8. Cruz went undrafted in his NFL Draft class but Chase will not have that in common as he's more than likely a first-round selection.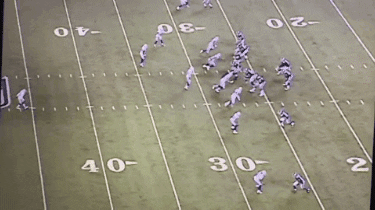 Ja'Marr Chase and the 2021 NFL Draft
As far as the 2021 NFL Draft goes, Chase was an interesting evaluation for me. For receivers, I don't heavily value receivers that rely on the 50/50 ball as their main source of yardage. I've been burned too many times, and I learned that it's not realistic to expect a wideout to dominate those situations in the NFL.
Things like route running and separation reign supreme. Luckily, Chase's ability to separate vertically is something I view very highly. Some talk about Chase as if he's the best WR prospect since Julio Jones came out of Alabama. While I don't subscribe to this thought process, I understand the infatuation. It's unlikely that Chase will be my top-rated wide receiver in 2021, but I feel confident saying that he will be a top-20 player on my board.
Chase's success in the NFL is dependent on his landing spot. His skill-set is best suited down the field, so getting drafted to a team that rarely takes shots 20+ yards down the field could be detrimental to his production. However, getting drafted to a team that is willing to let it fly could dominant production from Chase. How NFL teams evaluate and value Chase will be one of the most interesting storylines of the 2021 NFL Draft.