The NFL season is already a month old, but there's still plenty of time for you to turn your betting season around. We at PFN are doing our best to help.
While our top line was ugly last week — Beasley whiffed on his lock of the week and upset of the week (thanks a lot, Browns defense and Melvin Gordon) — the PFN team collectively went 57.2% against the spread and 66.7% straight up. Can we keep it up? We'll give it a shot with our NFL Week 5 Picks and Predictions.
All lines are as of Wednesday and are courtesy of Caesars.
Want to win a free $200 on the NFL this season? As a new user on DraftKings Sportsbook, you can bet $5 and win $200 by betting on the NFL or college football.
NFL Week 5 Picks and Predictions: Lock of the Week
Houston Texans vs. Jacksonville Jaguars
Betting line
Jaguars -7; Jaguars -335, Texans +260; O/U 44.5
We hope you bought a Jacksonville Jaguars to make the playoffs futures ticket when we did — two weeks ago. Because the secret is out. The Jags (2-2) are now basically even money to reach the postseason — which even still might be underestimating their chances.
Yes, they're technically tied with the Titans atop the AFC South and just a half-game ahead of the Colts in the NFL standings. But records at this point in this season are largely irrelevant (e.g.: The Giants, New York). A team's traits and tendencies are a far better indicator of quality. And Jacksonville's traits have been really encouraging. Through four weeks, the Jaguars are third in point differential, fourth in EPA per play, and fourth in turnover margin. They're playing like a top 10 team.
Trevor Lawrence — last week's hiccup aside — has been much improved in Year 2, and the Jags' run defense is excellent (fifth in yards per carry allowed at 3.6). So it's just an absolutely dreadful matchup for the Houston Texans (0-3-1), whose only offense is running back Dameon Pierce. The Texans are 31st in dropback EPA and 29th in dropback success rate.
Houston has scored 21 or more points in every game this season. The Texans have eclipsed 20 just once.
Predictions:
Adam Beasley: Jaguars 27, Texans 16
Dalton Miller: Jaguars 33, Texans 20
Dallas Robinson: Jaguars 28, Texans 10
NFL Week 5 Picks and Predictions: Upset of the Week
Dallas Cowboys vs. Los Angeles Rams
Betting line
Rams -4.5; Rams -220, Cowboys +180; O/U 43
We had to double-check this line to make sure we had it right. The Rams, who are 31st in yards per play and 29th in scoring, are laying more than a field goal against a Cowboys team that might have the best defense in football? What are we missing here?
We all saw what the 49ers' front seven did against the injury-ravaged Rams offensive line Monday, right? The Cowboys have two of the NFL's top eight pass rushers based on win rate (Micah Parsons and Demarcus Lawrence). The Rams, through four weeks, have allowed a sack every 9.4 pass attempts. And it's not like Los Angeles' ground game will bail L.A. out. The Rams are bottom four in yards per carry (3.3) and rushing yards per game (68.5). Overall, the Rams' offense is 28th in EPA per play.

DraftKings Sportsbook
States: OH, MA, MD, NY, KS, LA, AZ, CO, PA, NJ, IN, IL, IA, KY, MI, VA, TN, WV 21+ and present in participating states. Gambling problem? Call 1-800-GAMBLER.
CLAIM OFFER
NEW USER OFFER
BET $5, GET $150!


BONUS BETS!
BET NOW
Granted, it's not like the Cowboys are exactly clicking on offense, either. But Cooper Rush has avoided the killer mistakes (the Cowboys are tied for second in interception rate), and his EPA per play (.08) is better than Jimmy Garoppolo — who just beat the Rams. The Super Bowl champs have yet to beat a team with a winning record. They'll need their A game Sunday for that to change.
Predictions:
Beasley: Cowboys 23, Rams 21
Miller: Cowboys 21, Rams 20
Robinson: Cowboys 25, Rams 20
More NFL Picks and Predictions
Indianapolis Colts vs. Denver Broncos
Betting line
Broncos -3.5; Broncos -178, Colts +150; O/U 43
This is an excruciating game to contemplate, especially without stars like Shaquille Leonard or Jonathan Taylor available for the game. The Broncos carry their fair share of injuries as well, though not to quite as vital a group of players.
Without that star power, the Colts' already anemic offense (32nd in points) will be up against a high-level defense with an excellent pass-rush and great coverage (8th in adjusted net yards per attempt allowed).
MORE: Do Broncos Have Buyers Remorse With Russell Wilson?
Of course, the Broncos aren't tearing up the league with points -– they rank 30th in scoring — but they will be up against a less efficient defense. Of the two veteran quarterbacks with a history of remarkably effective play, Russell Wilson seems to be more capable of unlocking what he was. Either way, this could be a tough watch.
— Arif Hasan
Predictions:
Beasley: Broncos 26, Colts 18
Miller: Broncos 24, Colts 20
Robinson: Broncos 24, Colts 21
New York Giants vs. Green Bay Packers
Betting line
Packers -8; Packers -385, Giants +300; O/U 41.5
It's not every day that a 3-1 football team is an eight-point underdog, but such is the case for the Giants. But what makes this even more peculiar is that the Packers have only scored 75 points so far through four games, averaging out to under 18 points per game.
In fact, the Giants have scored one more point through four games than the Packers. However, the most points New York has scored is 21 against the Titans in Week 1, while the Packers have scored 27 twice in the past three games.
Green Bay has now won three in a row since their Week 1 loss to the Vikings, but they could run into trouble against New York if their run defense continues to struggle. They currently rank 27th in rush EPA and 31st in success rate on defense. Meanwhile, that's the only part of the Giants' offense that works, and the Packers passing defense matches up well with the Giants' struggling passing attack.
— Dalton Miller
Predictions:
Beasley: Packers 22, Giants 17
Miller: Packers 27, Giants 17
Robinson: Packers 23, Giants 16
Miami Dolphins vs. New York Jets
Betting line
Dolphins -3; Dolphins -170, Jets +143; O/U 44.5
Teddy Bridgewater will start a game for a fifth different team in nine NFL seasons Sunday, filling in for Tua Tagovailoa (concussion). Bridgewater was most mostly solid as Tua's replacement against the Bengals in Week 4 before throwing a late pick that essentially ended the game. Still, the market has spoken — Bridgewater is a quality backup in the NFL, but a backup nonetheless — and so there will be some dropoff from Tua to Teddy.
But it shouldn't cost the Dolphins more than a few points per game. Tua's career completion percentage is 66.7. Bridgewater's is 66.4. Teddy actually has a better career yards-per-attempt average (7.3 to 6.9) and a similar passer rating (90.5 to 91.8). He'll be tested by a talented Jets defense that ranks second in interception rate (5%). But plays will be there to be made. The Jets are 31st in third-down defense (51%) and 24th in yards per pass allowed (7.3).
As for Jets QB Zach Wilson, he played better than his stats (18 of 36, 252 yards, 1 touchdown, 2 interceptions) in his 2022 debut. Wilson was victimized by five drops and should have some opportunities against a shockingly underachieving Dolphins defense that won't have Byron Jones and ranks 31st in dropback EPA (.24).
— Adam H. Beasley
Predictions:
Beasley: Dolphins 24, Jets 23
Miller: Dolphins 24, Jets 17
Robinson: Dolphins 26, Jets 16
Tennessee Titans vs. Washington Commanders
Betting line
Titans -2.5; Titans -140, Commanders +118; O/U 42.5
The Tennessee Titans appear to be back on track after their ugly 0-2 start featuring a loss to the Giants and a drubbing at the hands of the Bills. Since then, they've beaten two teams with playoff hopes in the AFC, although that feeling is fleeting for both the Raiders and Colts, who both have just one win through four weeks.
Meanwhile, the Washington Commanders are 1-3, having given up a league-leading 17 sacks in the first four weeks. Carson Wentz and the Commanders offense is battling through an inconsistent rushing attack with Antonio Gibson, and the line has underwhelmed compared to a season ago.
Tennessee has found a way to hurry opposing quarterbacks despite losing Harold Landry before the season began. Jeffery Simmons and Denico Autry have elevated their games, notching five sacks between the two players. That's an important note because the Commanders' interior is their weak point on the offensive line.
— Dalton Miller
Predictions:
Beasley: Commanders 22, Titans 20
Miller: Titans 30, Commanders 20
Robinson: Titans 24, Commanders XO
Los Angeles Chargers vs. Cleveland Browns
Betting line
Chargers -3; Chargers -160, Browns +135; O/U 48
The Chargers' run defense was historically poor in 2021, and it hasn't gone much better this season. Now set to be without Joey Bosa for several months, Los Angeles will have a difficult time slowing down Nick Chubb, Kareem Hunt, and the Browns' rushing attack.
But Cleveland's defense is just as inviting against the run, and the Browns' line is decimated by injuries at both end and tackle. L.A.'s offense revolves around Justin Herbert, but Austin Ekeler should have another productive game after scoring three times in Week 4.
From a decision-making standpoint, Brandon Staley and Kevin Stefanski are two of the most aggressive head coaches in the NFL, so we could see a high-water mark for fourth-down attempts on Sunday.
— Dallas Robinson
Predictions:
Beasley: Browns 27, Chargers 23
Miller: Chargers 23, Browns 19
Robinson: Chargers 30, Browns 24
Pittsburgh Steelers vs. Buffalo Bills
Betting line
Bills -14; Bills -900, Steelers +600; O/U 47
In his first NFL start, Kenny Pickett draws the unfortunate assignment of facing arguably the league's best defense — and it won't get any easier from here. After taking on the Bills, Pickett will play the Buccaneers, Dolphins, Eagles, and Saints over his next four games, all of whom should present a stiff challenge from both a talent and schematic perspective.
MORE: How Kenny Pickett represents the answer for the Steelers offense
Pittsburgh might have the worst offensive line in the NFL, and they don't have the bodies to stop Buffalo's wave of pass rushers. Diontae Johnson and George Pickens have demonstrated the ability to get open against nearly anyone, but that won't matter if Pickett doesn't have time to get throws off with any sort of rhythm.
Josh Allen has powered much of the Bills' offense on his own through four games, but this might be a contest where Buffalo can truly attempt to get its running game going. With the Bills favored by two touchdowns, there's no reason for Allen to take many hits on Sunday.
— Dallas Robinson
Predictions:
Beasley: Bills 28, Steelers 17
Miller: Bills 38, Steelers 17
Robinson: Bills 33, Steelers 13
Atlanta Falcons vs. Tampa Bay Buccaneers
Betting line
Buccaneers -8.5; Buccaneers -420, Falcons +320; O/U 48
The Philadelphia Eagles are the only undefeated team in the NFL, but bettors will tell you it's the Atlanta Falcons that are undefeated. They're the only team in the NFL who's undefeated against the spread.
The 8.5-point spread feels really fat for this game, considering the Falcons offense has produced at a far more efficient rate than the Buccaneers so far through four games. While it's not a 1:1 comparison, Atlanta hasn't faced defensive slouches. They've faced the Saints, Rams, and Browns so far this season.
The only kicker here is that Tampa Bay is starting to get healthy at receiver. Even Tom Brady needs weapons, and Chris Godwin, Russell Gage, and Julio Jones should all be getting healthier in time.
— Dalton Miller
Predictions:
Beasley: Buccaneers 28, Falcons 20
Miller: Buccaneers 30, Falcons 27
Robinson: Buccaneers 31, Falcons 18
Seattle Seahawks vs. New Orleans Saints
Betting line
Saints -5.5; Saints -240, Seahawks +196; O/U 46
From an efficiency standpoint, the Seahawks and Saints boasted two of the top seven offensive performances in Week 4. But there are legitimate questions as to whether either team can maintain that level of production going forward.
Somehow, Geno Smith leads the NFL in EPA+CPOE composite through four weeks. Buoyed by facing a sieve of a Lions defense last week, Smith now squares off against a defense that can actually stop the run, putting more pressure on Seattle's quarterback. New Orleans' pass rushers will get the opportunity to improve its weak pressure rate by teeing off on Seattle's two rookie offensive tackles.
Andy Dalton posted the eighth-best adjusted net yards per attempt on Sunday, but we know who he is at this point. Dalton may very well succeed against the Seahawks. Still, his mini-resurgence will merely give Jameis Winston more time to heal. There should not be a quarterback competition in New Orleans.
— Dallas Robinson
Predictions:
Beasley: Saints 25, Seahawks 21
Miller: Saints 20, Seahawks 17
Robinson: Saints 24, Seahawks 20
Chicago Bears vs. Minnesota Vikings
Betting line
Vikings -7; Vikings -335, Bears +260; O/U 44
It would be hard to identify a single position group outside of running back on the Bears and call it a strength, which seems like an issue. They have some individually talented players, like Roquan Smith, Eddie Jackson, and potentially Kyler Gordon — but there's no unit that can really carry the team.
Featuring the least productive quarterback in the NFL, the Bears don't have a lot of options to add points. They can run the ball with a bit of productivity, but it's the least stable element of production and could fall off from moment to moment, especially with the inexperienced offensive line that they have.
Against them is a defense that has had some trouble stopping the run, so that will help, but they have a capable pass rush and seem to be getting closer to tightening up in the passing game. Instead, the bigger issue will be Kirk Cousins throwing to Justin Jefferson (and Adam Thielen and KJ Osborn) with Dalvin Cook to supplement. There's probably one good unit among the four that will take the field and that could be what determines the contest.
Predictions:
Beasley: Vikings 27, Bears 19
Miller: Vikings 27, Bears 17
Robinson: Vikings 27, Bears 11
Detroit Lions vs. New England Patriots
Betting line
Patriots -3; Patriots -160, Lions +135; O/U 45.5
Both New England and Detroit have done a reasonable job turning their respective islands of misfit toys into capable units, but the aggregate effect has been underwhelming. The Lions lead the league in points scored and points allowed, and it seems like that second statistic is more likely to hang around than the first.
That might be why the Patriots are favored despite ranking far worse offensively and feature a somewhat average defense. The Patriots have an uncertain situation at quarterback — we don't know the status of Mac Jones (ankle) or Brian Hoyer (concussion) for the game, but there are good odds that neither will play and that Bailey Zappe will start. That's not great news for New England, even if it is fun to see new quarterbacks play.
It's tough to tell if this will be a good place for Zappe to start — the Lions have a notoriously porous passing defense but blitz with abandon and could rattle a young quarterback. With a good offensive line, New England may be able to mitigate it, but it happens to be one of those unknowns that can't be nailed down beforehand.
MORE: The NFL is mired in mediocrity
The Lions' explosive rushing offense will play against New England's uncharacteristically weak rush defense, so it will be up to the Belichicks to adapt their pass-focused defense into one modeled to take on the Lions' actual game plan. It's weird to think that the Lions and Patriots would be in a close game, but that's what 2022 is shaping up to give us.
— Arif Hasan
Predictions:
Beasley: Lions 23, Patriots 22
Miller: Lions 30, Patriots 24
Robinson: Lions 27, Patriots 22
San Francisco 49ers vs. Carolina Panthers
Betting line
49ers -6.5; 49ers -278, Panthers +222; O/U 39
The 49ers are generating more pressure than any other team in the NFL, and their bully-ball style of defense seems readymade to terrorize a tepid quarterback like Baker Mayfield. The former Browns starter is struggling with his footwork, timing, and nearly every other aspect of QB play, and Joey Bosa and co. are the worst possible remedy.
On the other side of the field, Jimmy Garoppolo is certainly capable of mistakes, and Carolina has a few playmakers — Brian Burns, Jaycee Horn, Frankie Luvu — who could take advantage. Still, San Francisco has an overwhelming talent advantage in this matchup. Aside from catastrophic unforced errors, there aren't many obvious barriers to a convincing 49ers win.
— Dallas Robinson
Predictions:
Beasley: 49ers 25, Panthers 17
Miller: 49ers 23, Panthers 9
Robinson: 49ers 24, Panthers 17
Philadelphia Eagles vs. Arizona Cardinals
Betting line
Eagles -5; Eagles -235, Cardinals +192; O/U 49
The Arizona Cardinals didn't start the season with an easy schedule. They had a bit of a reprieve with the Carolina Panthers in Week 4 but faced the Chiefs, Raiders, and Rams in the first three weeks of the season.
They've looked disjointed on offense and defense so far this year. The Cardinals rank toward the bottom of the league in defensive efficiency, which makes their matchup against Philadelphia even more unnerving.
The Eagles rank fifth in offensive EPA and third in defensive EPA through four weeks. They've thoroughly dominated three of their four opponents so far in 2022. The Lions were the only team to beat Philadelphia against the spread so far in 2022.
Philadelphia is the best team in the league through four weeks.
— Dalton Miller
Predictions:
Beasley: Eagles 26, Cardinals 24
Miller: Eagles 40, Cardinals 23
Robinson: Eagles 35, Cardinals 28
Cincinnati Bengals vs. Baltimore Ravens
Betting line
Ravens -3; Ravens -170, Bengals +143; O/U 48.5
At some point, you are what you are. We're probably not at that point yet with the Ravens, but another choke job would become a central part of Baltimore's identity. They not only have coughed up two three-score leads in the last three weeks, but they've also done so at home. In fact, the Ravens have not won at M&T Bank Stadium since Thanksgiving Weekend 2021. They've also lost six straight one-score games. The Bengals, meanwhile, have outscored their opponents 54-27 since an 0-2 start and are starting to look like the team we all expected.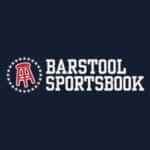 Barstool Sportsbook
STATES: KS, AZ, CO, IA, IL, IN, LA, MI, NJ, PA, TN, VA, WV
GET THE APP
SIGNUP BONUS
BET $20, WIN $150


NFL NO-BRAINER
BET NOW
All that being said, we're not ready to give up on the Ravens — yet. Close games eventually even out, and we'd like to think John Harbaugh has learned something from the disaster that was his Week 4 game management. This game would be a coin flip on a neutral field — and maybe still should be, considering the Ravens' homefield woes.
Sometimes you've just got to go with your gut. And with the best quarterback. Lamar Jackson is fifth in EPA+CPOE (.15). Joe Burrow is 10th (.01). That's a whole lot closer than they are in rushing — Jackson is ninth (316 yards); Burrow is 60th (79).
— Adam H. Beasley
Predictions:
Beasley: Ravens 27, Bengals 25
Miller: Ravens 33, Bengals 31
Robinson: Ravens 27, Bengals 23
Las Vegas Raiders vs. Kansas City Chiefs
Betting line
Chiefs -7; Chiefs -345, Raiders +270; O/U 51
The Raiders stopped — perhaps temporarily — their slide and turned out a win against the Broncos, but they didn't show that they were a team that could be reckoned with so much as showed that the Broncos didn't have the goods. Kansas City will be on another level.
The Chiefs offense is figuring out its identity without Tyreek Hill, and it's becoming something deadly. The Raiders defense is not really configured to take on the multitude of threats the Chiefs can bring to bear — even their strengths, like pass rush, are faltering. Despite Maxx Crosby individually playing well, there just isn't much pressure being brought to the quarterback, perhaps because of the thin secondary behind him.
The Chiefs have had a better performance with their passing offense, passing defense, and rushing defense, while the Raiders have a slight advantage in the productivity of their rushing offense. That shouldn't be enough to swing things, especially if the Chiefs special teams don't create more problems like they did two weeks ago.
— Arif Hasan
Predictions:
Beasley: Chiefs 30, Raiders 21
Miller: Chiefs 31, Raiders 25
Robinson: Chiefs 31, Raiders 23
Season standings through three weeks
Adam Beasley: 34-29-1 straight up, 30-33-1 against the spread
Dalton Miller: 33-30-1, 31-32-1
Dallas Robinson: 41-22-1, 30-33-1
Listen to the PFN Dolphins Podcast
Listen to the PFN Dolphins Podcast! Click the embedded player below to listen, or you can find the PFN Dolphins Podcast on iTunes, Spotify, and all major podcast platforms.  Be sure to subscribe and leave us a five-star review! Rather watch instead? Check out the PFN Dolphins Podcast on our NFL YouTube channel.