Who are the top 50 2023 NFL Draft prospects available to all 32 teams following the culmination of this year's event in Kansas City?
Free Mock Draft Simulator
Jump into our NFL Mock Draft Simulator with free trades and take control of your favorite team. Our simulator comes with user-sim and sim-user trades, more than 500+ prospects, scouting reports, and more.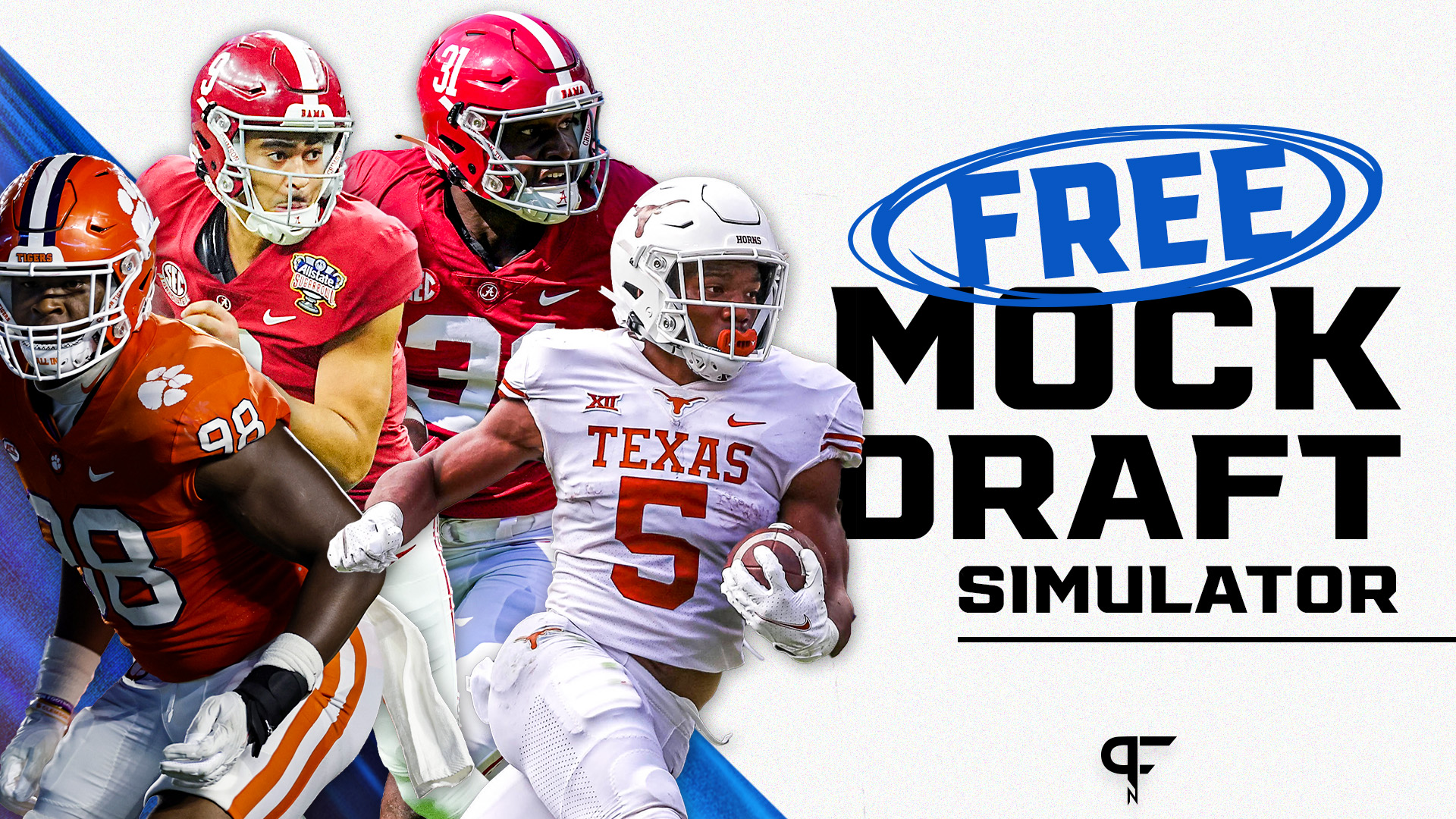 As the 2023 NFL Draft takes place, follow along live with our grades for each of the team's draft classes. Which teams impressed, and who struggled?
Our NFL Draft big boards and prospect rankings give you all the insight you need to see how well your favorite team drafted.
Get the inside scoop on NFL prospects with our scouting reports -- from top picks to sleepers, our in-depth analysis will give you all the information you need.
PFN brings you the latest 2023 NFL Draft mock drafts, news, analysis, scouting reports, rumors, and more around the eligible draft prospects.
Looking to understand what each NFL team needs in the 2023 NFL Draft? We have you covered with a comprehensive list for every team along with potential top targets.
Read the latest mock drafts from Pro Football Network and see where we predict the prospects will go in the NFL Draft!
All of the information and resources you need for the 2023 NFL Draft, along with historical references to look back upon.
The PFN Mock Draft Simulator features hundreds of prospects, scouting reports, and free trades -- jump into the mock draft machine and get ready for the 2024 NFL Draft.