Dallas Cowboys edge rusher Micah Parsons appeared on The Pivot Podcast and discussed his new mindset and how it makes him even hungrier for a Super Bowl win.
Micah Parsons' Goal: Winning the Super Bowl
Parsons has not been quiet this offseason in expressing his goal for the season: a Super Bowl win. Something he said he wants early in his career.
"I'm tired of watching Super Bowls in suites," said Parsons.
He says he watches all of the Super Bowls to visualize what it would be like for the Cowboys to be in that position. He thinks about what his family's reactions would be, the fans' reactions, the parades, and everything in between.
"I've only been here two years. I'm tired of watching," said Parsons as he explained that his first two seasons both had teams that could win. 
The edge rusher says he has the mindset to dominate and "be great," which is fueled by this visualization every day.
He said he feels the team, as a whole, is acting with purpose right now, and everything he does has a purpose too.
"Everything I'm doing has a purpose. So I'm just so purposeful and how I'm getting better, the treatment I'm bringing in, taking care of my body, and you know, just being purposeful and trying to lead guys in," said Parsons.
NFL Wild Card Round Loss to San Francisco 49ers Provided Fuel
Parsons has mentioned several times since returning that the loss to the 49ers in the playoffs last year has sat with him and awoke this new mindset.
"I think about all the plays I ain't missed. There's certain plays I think about that I'm like, 'man, I wish I would have just did this' — like I know that was my job, that was my duty, and you know you live with that for so long if you're really a competitor," said Parsons.
After the loss, one thing that stuck with him was knowing he wouldn't be around the same group of players or coaches again.
Are the Cowboys Better Than Last Year?
Parsons sees this year as having "one shot," saying that it's not every year you get guys like Stephon Gilmore and Brandin Cooks.
When asked how this Cowboys' team is better than last year, he said that the experience from the past is a gift for them.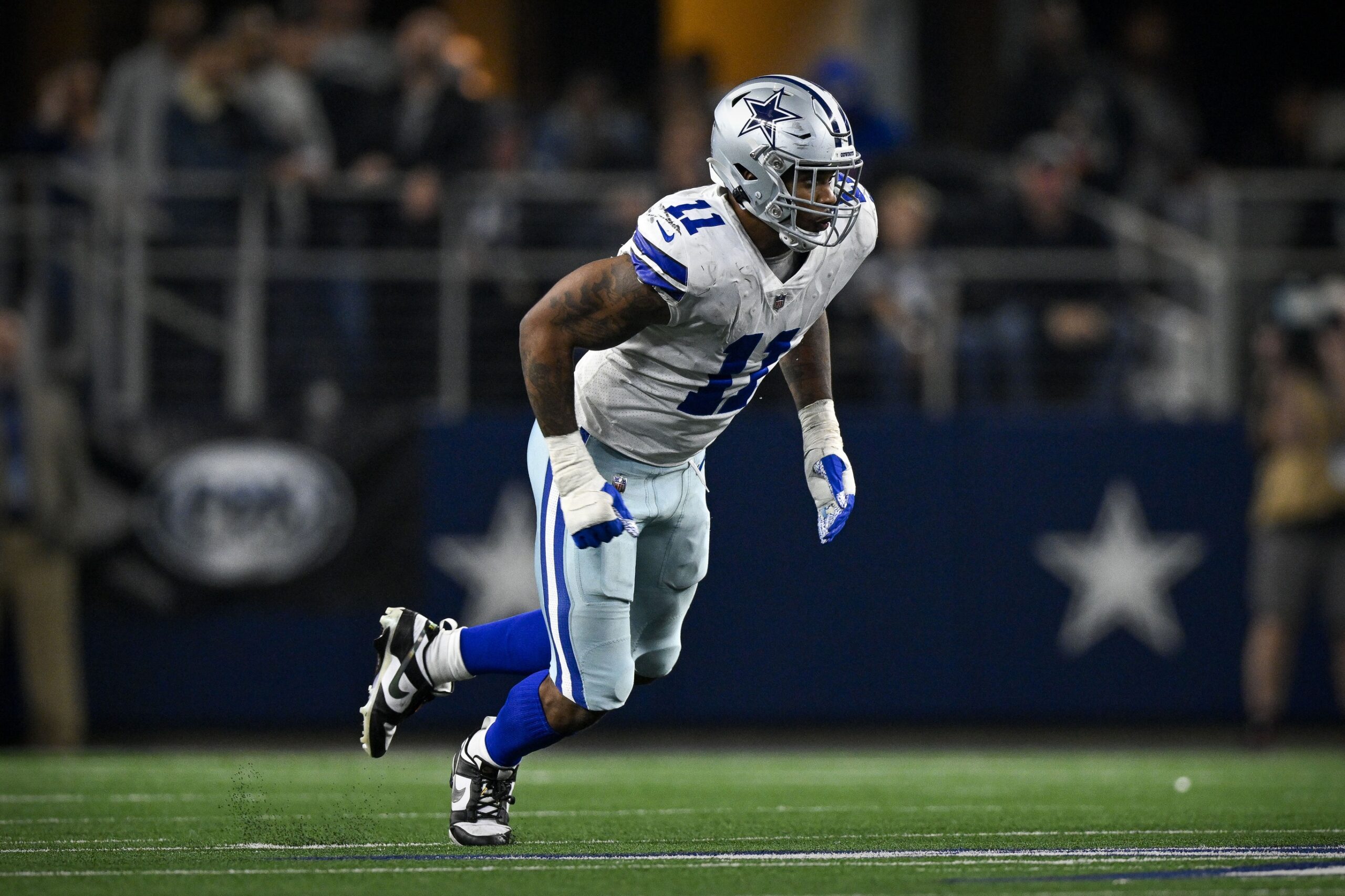 "This is a team that played together. Our defense didn't break up. Our defense is still the same defense, and we only got better and learned how to communicate better. We learned how to play together better. We understand we got people that's interchangeable … everyone is learning a new role and how to fixate to become a better one." Said Parsons.
This year, he sees a more disciplined and precise team that plays with intent.
Learning to rush the edge is something you have to do with the team, building chemistry. As for what the goal is for the defense in every game? The edge rusher wants to hold opposing teams under 10 points per game.
Parsons Dives Into Contract Discussions
When Parsons was asked if he was worried about the contract negotiations, he said he just wants to play football, and the rest will come.
He said he is comfortable and just wants to ensure he has a roof over his head and that his family is taken care of.
"To be compensated, yes, you want to be compensated for your work, but I want to be feared by others, respected by others," said Parsons. 
He said he doesn't play games for a check but to let his competitive nature come to light because he loves football.
Parsons also alluded to an age he has in mind that he wants to keep playing too, and after that, he will be done playing regardless of the money involved.
"You can't confuse purpose with passion," said Parsons, as he talked about wanting to do other things in life after his time in the NFL.
How Parsons Makes His Teammates Better
Parsons is notorious for bringing the best out of his teammates on and off the field.
He said he told his teammates they must come into practice daily to outwork him, including Demarcus Lawrence and Dorance Armstrong.
When asked how he handles his work at a high level while holding his teammates to the same standard, Parsons said he calls people out on things he used to do, such as taking notes during meetings.
He tells rookies in meetings that aren't taking notes that you never know when your number will be called and to stay ready.
The standard Parsons Holds Himself To
During the podcast, they mention a story that Trevon Diggs told them about Al Harris, the Cowboys cornerbacks coach, telling him that Parsons would be in the Pro Football Hall of Fame one day during Parsons' first training camp.
Parsons says that although it makes him feel good, he has much more to do.
"If he's saying that right now, and I'm not even tipping my skill, what can he say like, you know, 10 years from now?" said Parsons.
He doesn't just want to be in the Hall of Fame; he wants to be the best in the Hall of Fame. Parsons wants to be remembered as being the best well past his generation.
"Guys get into a Hall of Fame, but like, when you are the best in the Hall of Fame, your name always rings better," Parsons explained.
Listen to the PFN Cowboys Podcast
Listen to the PFN Cowboys Podcast! Click the embedded player below to listen, or you can find the PFN Cowboys Podcast on iTunes, Spotify, and all major podcast platforms.  Be sure to subscribe and leave us a five-star review! Rather watch instead? Check out the PFN Cowboys Podcast on our NFL YouTube channel.