The Miami Dolphins enter the 2022 season with new head coach Mike McDaniel leading the offense. It's time for quarterback Tua Tagovailoa to help this team make a playoff push. Let's examine the Dolphins' current record prediction, projected win totals, any intriguing prop bets involving the franchise, and their odds to win the AFC East, AFC, and Super Bowl in 2023.
All odds are from Caesars Sportsbook unless otherwise stated and are correct as of Aug. 16 at 2:15 p.m. ET.
Miami Dolphins record prediction 2022
Following the release of the NFL schedule, Caesars has provided odds and spreads for 15 of the Dolphins' 2022 regular-season matchups. Based on those numbers, Miami is projected as favorites in seven games and underdogs in eight. If their season matches those predictions, the Dolphins will have a 7-8 record following Week 16 of the 2022 campaign.
The margin for error is tight on Miami's quest for the playoffs based on their odds. Six of their contests feature a spread of 3 points or fewer on either side. With as deep as the AFC is, it's reasonable to believe only teams with 10 wins or more will make the postseason.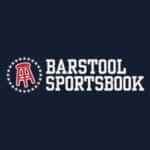 Barstool Sportsbook
STATES: OH, MD, AZ, KS, CO, IA, IL, IN, LA, MI, NJ, PA, TN, VA, WV
GET THE APP
SIGNUP BONUS
$1,000


BET INSURANCE!
BET NOW
Miami is hoping their major changes this offseason help elevate what was a 9-8 team last year. McDaniel has brought a more structured, effective offense. But Miami also added an explosive playmaker in Tyreek Hill, a star left tackle in Terron Armstead, and a bevy of quality depth pieces to help solidify the unit.
There's no question Miami has a higher ceiling in 2022. Tagovailoa's development will be key to their success. If he can stay healthy and take an expected step forward as a franchise quarterback, the Dolphins have everything else in place needed to make the postseason.
Dolphins odds, picks, and props
Now we know the sportsbooks' predictions for the Dolphins on a week-by-week basis. Let's look at their season-long odds for win totals, the division, conference, and the Super Bowl.
Dolphins win total: 9 (over +100, under -120)
Dolphins to make the playoffs: +140
AFC West winner: +450
AFC winner: +2000
Super Bowl winner: +4000
The Dolphins' odds clearly illustrate them as a playoff contender but not a favorite. This makes sense considering all of the new pieces on the team and the tough AFC East competition they must wade through. The Buffalo Bills are the Super Bowl favorite, and the New England Patriots are continually a playoff threat.
Between their own unpredictable factors such as injury concerns and integrating a new staff and set of players, as well as the 14th-most difficult strength of schedule, oddsmakers are fading the Dolphins. The fact Miami starts the season against New England, at Baltimore, against Buffalo, and at Cincinnati doesn't help their outlook.
However, Miami has a long stretch of winnable games immediately following their Thursday Night Football battle against the Bengals. It's not impossible Miami could be 8-4 entering a tough December slate. That's a far cry from the 1-7 start that doomed them last year.
Seeing an improvement in the offense is an obvious must.
The defense, which settled in at 16th in scoring last year, should also improve as coordinator Josh Boyer returns. This was a young group that hit their stride as the season progressed. They allowed more than 24 points just once after Week 8, as opposed to six times prior to that critical turning point of the season.
Dolphins MVP odds and player props
With expectations more centered around making the postseason than thriving in the playoffs, we have limited Dolphins' odds for major awards. However, we have some excellent player props, thanks to their immense star power on each side of the ball. We've highlighted their best available lines below.
MVP
Tua Tagovailoa +5000
Defensive Player of the Year
Xavien Howard +6000
Coach of the Year
Mike McDaniel +1600
Tua Tagovailoa regular-season passing yards
Over/Under 3,850.5 (-110)
Tyreek Hill regular-season receiving yards
Over/Under 1,025.5 (over -110, under -120)
Jaylen Waddle regular-season receiving yards
Over/Under 925.5 (-115)

Xavien Howard regular-season interceptions
Over/Under 4.5 (over -130, under +100)
The Dolphins' MVP and Defensive Player of the Year odds shouldn't be tempting for any bettor. The Coach of the Year award is more interesting since McDaniel is the No. 2 in odds. His favorable personality and ability to impact this woeful offense makes him a decent candidate to win if you think Miami overachieves and makes the playoffs.
Tagovailoa lacks the skill set and available volume to win the MVP this season. Howard is a prime producer of interceptions at cornerback, but if Trevon Diggs can't win the Defensive Player of the Year award with 11 picks, Howard won't either. Those are fools' bets.
It's certainly easier to make Dolphins' predictions for player props than to lay money on a darkhorse for an award.
We can't expect McDaniel to run this offense in the exact way the 49ers ran their unit with him as coordinator. Jimmy Garoppolo is a different player than Tagovailoa, and Hill and Waddle win in different ways than Deebo Samuel. But we can see certain foundational things from that attack in order to predict production.
Dolphins 2022 picks
I'm absolutely optimistic about the Dolphins' odds of making the playoffs in 2022. McDaniel's charming personality, experience running a high-functioning scheme, and the number of difference-makers on this roster are huge factors as to why. Miami is not without concerns along their offensive line and defensive depth, but we won't be watching the same team that had to scratch and claw to wins last year.
The Dolphins are simply more talented than half the league now. Even a repeat of 2021 from young defenders Jevon Holland, Brandon Jones, Christian Wilkins, and Jaelan Phillips will help carry what could become a top-10 defense. The offense is a lock to be top 15 with all of their playmaking and a sound scheme helping Tagovailoa.
Miami also did well to add a better backup passer behind Tagovailoa in case he gets hurt. Teddy Bridgewater can win several games if he's asked to play an extended period of time. I simply have a hard time seeing Miami win less than nine games, and we're also getting a full number with positive value.
A scratch wouldn't be the worst outcome.
With 10 wins, Miami should also lock in two other value plays of making the playoffs and securing second in the East. I'm not a fan of New England's outlook, and the New York Jets will be bad once again.
The chances of the AFC North producing a second playoff team also dropped a little with Deshaun Watson's possible season-long suspension. The AFC West would make history if all four teams made the postseason. I'm betting the conference's last Wild Card spot comes down to an AFC West team, Baltimore, Tennessee, and Miami.
Miami offers a solid alternative to some of these familiar faces that have plateaued in recent years.
1u: Dolphins over 9 wins (+100)
1u: Dolphins make the playoffs (+140)
1u: Dolphins second place AFC East (+165)
Player props
We have to throw out last year's offensive numbers for the Dolphins. All we can take away from last year is that Tagovailoa is a great RPO passer, and he's accurate. The rest doesn't matter because the spacing and design of the offense were compromised by a horrible offensive line.
The first Dolphins prop bet that stood out was Tagovailoa's passing yards. He averaged 206 yards per game last year, and this line is aggressively set at 226 yards per game. But Garoppolo averaged over 250 yards per game. McDaniel will throw the ball often when his quarterback has manufactured passing lanes and time to get rid of the ball.
Expect Tagovailoa to easily surpass this total as long as he stays healthy. Garoppolo still didn't eclipse this total because he missed two-plus games due to injury. We can't predict injuries, but the talent and scheme around Tagovailoa will make this prop look very low if he's on the field all season.
Receiving props for Hill and Waddle are also favorable. Reports out of training camp are extremely encouraging on how easily the two create separation. It makes sense considering their speed and route-running talent.
McDaniel's offense created a 1,400-yard receiver in Samuel, a 900-yard tight end in George Kittle, and an 800-yard receiver in Aiyuk. Mike Gesicki won't see the volume Kittle did, and Hill won't be force-fed like Samuel was. There's room for two 1,000-yard receivers in this offense.
The other prop worth playing is Howard's interception total. I normally avoid these, but Howard is the premier ball hawk in the NFL. He's averaged .4 interceptions per game over his last five seasons. He's caught at least five picks in each of his last three full seasons.
The under has positive value, so there's an incentive to sell Howard continuing this excellent stretch. Nevertheless, the Dolphins' defense has a great group of pass rushers and surrounding pieces to make his job easier.
1u: Tagovailoa over 3,850.5 passing yards (-110)
1u: Hill over 1,050.5 receiving yards (-110)
1u: Waddle over 925.5 receiving yards (-115)
1u: Howard over 4.5 interceptions (-130)