In 2022, the Miami Dolphins fielded one of the most exciting offenses in the NFL and got even faster this offseason. After adding another star in cornerback Jalen Ramsey to their defense, Miami looks to become Super Bowl contenders this season. To get there, it'll take breakout performances from some of their role players.
With quarterback Tua Tagovailoa headlining an offense hoping to be more balanced in 2023 and high-end talent throughout their athletic defense, role players are in a better position to break out this year. We dive into the three Dolphins breakout candidates this season beyond players who have established themselves as foundational pieces.
Miami Dolphins Breakout Candidates in 2023
RB Devon Achane
Taken in the third round of the 2023 NFL Draft class, Devon Achane has a wide range of outcomes for his rookie season. The Dolphins are still rumored to be interested in acquiring Vikings star running back Dalvin Cook if he's traded or released. Bringing in Cook would immediately end the 2023 hype for Achane, but until then, the latter deserves to be nominated as a breakout candidate — even as a newcomer.
The Dolphins have said all of the right things when it comes to reprioritizing the running game in 2023. Head coach Mike McDaniel installed a stellar passing game in his first season, but his background features a history of building around a great rush attack. He apologized to the team for not running more in 2022 despite being successful when they tried.
Even with both Raheem Mostert and Jeff Wilson Jr. back after entering free agency this offseason, Miami added Achane. McDaniel said he was "excited" to add Achane to the unit not only because he's fast but because his skill set fits their vision. Achane's former head coach, Jimbo Fisher, summarized Achane's abilities well, noting, "He's a football player who ran track."
MORE: Are the Miami Dolphins a Top-5 Defense Heading Into 2023?
Achane doesn't have a direct line to playing time right away. Mostert was very good as a starter down the stretch of 2022, finishing with 4.9 yards per carry. Both he and Wilson have more size than Achane as well, so it's possible Achane is initially used as a rotational back.
Yet, both Mostert and Wilson have struggled to stay healthy throughout their careers. Achane has already beefed up from 188 pounds to 192. If he can handle a bigger workload, it wouldn't be surprising for Achane to take over the lead-back role at some point in 2023.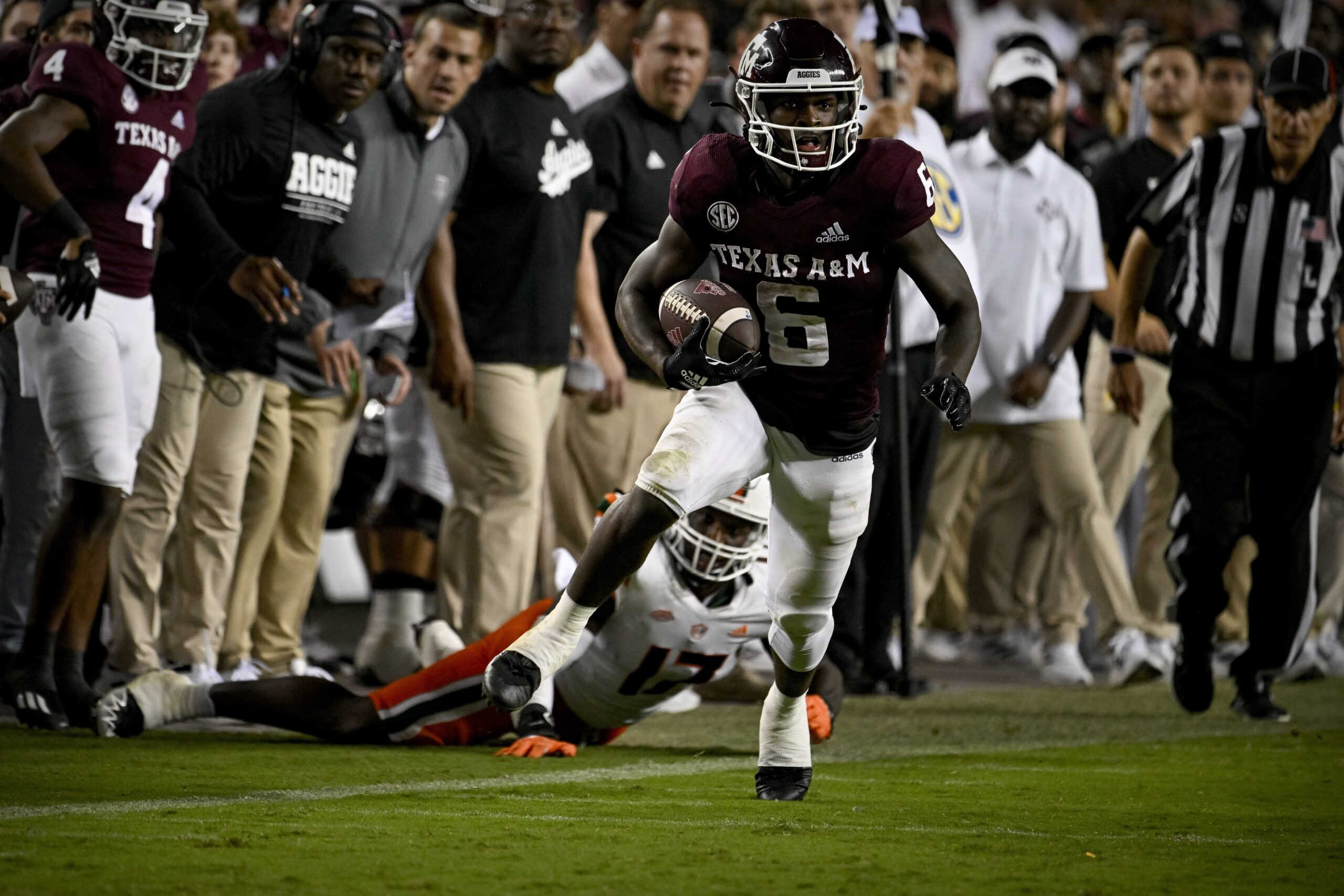 CB Kader Kohou
An undrafted free agent from Texas A&M-Commerce who fell through the cracks throughout the 2022 NFL Draft cycle, Kader Kohou had an impressive rookie season. When Nik Needham suffered a torn Achilles in Week 6, Kohou found a role as Miami's nickel cornerback. He stepped up, finishing fifth in tackles on the team, breaking up 10 passes, and catching one interception.
With Xavien Howard and Ramsey both hoping to benefit from an improved scheme from defensive coordinator Vic Fangio and a more effective pass rush, Kohou can be in a unique position. If Howard and Ramsey are able to turn back the clocks a bit and turn in high-quality seasons, then Kohou can be a roaming force on a very talented Dolphins' defense.
MORE: Miami Dolphins — How Was Their Roster Built?
Some improvement is needed from Kohou in coverage. Last season, he allowed 59.1% of 115 targets to be completed for 698 yards and three touchdowns, which looked good compared to Miami's other corners but aren't great numbers. Needham was better in 2021, giving up only 7.3 yards per target and zero touchdowns.
However, Kohou will be more set up for success this coming season because his surrounding cast will be stronger. Nickel cornerbacks are reliant on scheme and those around them to be playmakers. Kohou wasn't in the right situation to be more than a good run defender who could make an occasional play on the ball.
EDGE Malik Reed
Miami has built a solid EDGE rotation after seeing their unit struggle to log sacks despite a blitz-heavy approach in 2022. Even with expectations for Bradley Chubb and Jaelan Phillips to lead the unit under Fangio's expert tutelage, there will be opportunities for rotational rushers to make an impact.
Malik Reed opted to sign with Miami this offseason to rejoin with Fangio and Chubb. The last time Reed played with Chubb under Fangio in Denver, Reed recorded 15 sacks, 47 QB pressures, and 35 hurries in 45 games. Reed lauded Fangio, saying, "He helps get us in the right positions to be successful."
MORE: Could the Dolphins Trade Tyreek Hill in 2023?
The former undrafted free agent proved to be a quality rotational player with 13 sacks between 2020 and 2021. Though Reed flamed out in Pittsburgh in 2022, he'll only be 27 this fall and will be more comfortable with Miami with familiar faces around him.
The 6'2″, 235-pounder doesn't need to be a star, but with the Dolphins opting to move Andrew Van Ginkel inside more, someone has to be a reliable player who can substitute in for Phillips and Chubb when they need a breath.