The Arizona Cardinals are taking a gap year. They have a new coaching staff, a new front office, and a quarterback coming off a serious injury with a roster that can't compete for double-digit wins in 2023. Cutting DeAndre Hopkins before June 1 puts the entire cap burden on a single season, which will accelerate the retooling process. But what other players could find themselves being a casualty of salary cap circumstances?
June 1 Cut/Trade Candidates
John Johnson, Ezekiel Elliott, and Byron Jones have all been designated as June 1 cuts already. Last season, only Rashaad Coward and Sharif Finch were released in the week following June 1. Allowing for the designation means most of the work is done prior to the date.
And in the end, teams don't use the post-June 1 cut designation as much as one would think. Harrison Smith would have been a prime candidate for the Vikings, who have offloaded a few elder statesmen this offseason, but Smith agreed to a restructured deal. However, his teammate may not be so lucky.
Dalvin Cook, RB, Minnesota Vikings
After it seemed Dalvin Cook was an inevitable cut after June 1, that may not be the case after all. The running back market has all but dried up. Teams aren't willing to spend top dollar to keep their own runners around, let alone pay one coming off a few underwhelming seasons due to chronic shoulder issues (which Cook had surgery for this offseason.)
It's also important to note that Austin Ekeler, who, relative to the rest of the RB landscape, was grossly underpaid, reworked his deal to remain a Charger for the 2023 NFL season after initially requesting a trade.
"When it comes down to what's going on with the whole trade and all that stuff, really, look, we're trying to find a long-term partner," Ekeler explained. "That's what we want. We want someone who wants to sign us for a few years and sees us not just in the immediate future but a couple years out."
MORE: What Is the NFL Post-June 1 Designation?

Ekeler has been healthy and productive for years now, boasting league-leading touchdown numbers over the past two seasons as a threat not just on the ground but also as one of Los Angeles' main pass catchers.
Even after a 13-win season in 2022, Vikings GM Kwesi Adofo-Mensah is firmly looking at the big picture and not simply looking to repeat as division champions in 2023. He wants to build a long-term contender, and he's handling the cap situation as such.
"It's positional value, it's value in the locker room, it's relative replacements," Adofo-Mensah said of the things they will consider with veterans.
"It's easy to say, 'We don't want this player,' but what else do you have in your building? You can guess, and I think that's where you can get yourself into problems in this job is thinking you will be certain on something — the draft or even free agency at that, there is risk involved. You always just want to weigh those things carefully, and it's tough."
Joe Mixon, RB, Cincinnati Bengals
There's a bit of a pattern here. NFL teams are beginning to side with the nerds, who believe that running back is no longer valuable enough to warrant a significant allocation of resources.
In an offense that lives in the shotgun, plays spread out, and often goes five wide, saving $10 million against the cap by cutting or trading Joe Mixon feels like a no-brainer for the Cincinnati Bengals. But trading him would seem practically impossible considering his position, salary, and off-the-field question marks.
Additionally, the Bengals aren't the most frivolous team in the NFL, and they're about to have massive decisions to make regarding the futures of Joe Burrow, Tee Higgins, and Ja'Marr Chase.
Kevin Byard, S, Tennessee Titans
Reports indicate that Kevin Byard won't take a pay cut despite the Tennessee Titans desiring one. Although the Titans' roster doesn't resemble a realistic contender, any immediate monetary relief would be met with criticism because of the cultural impact.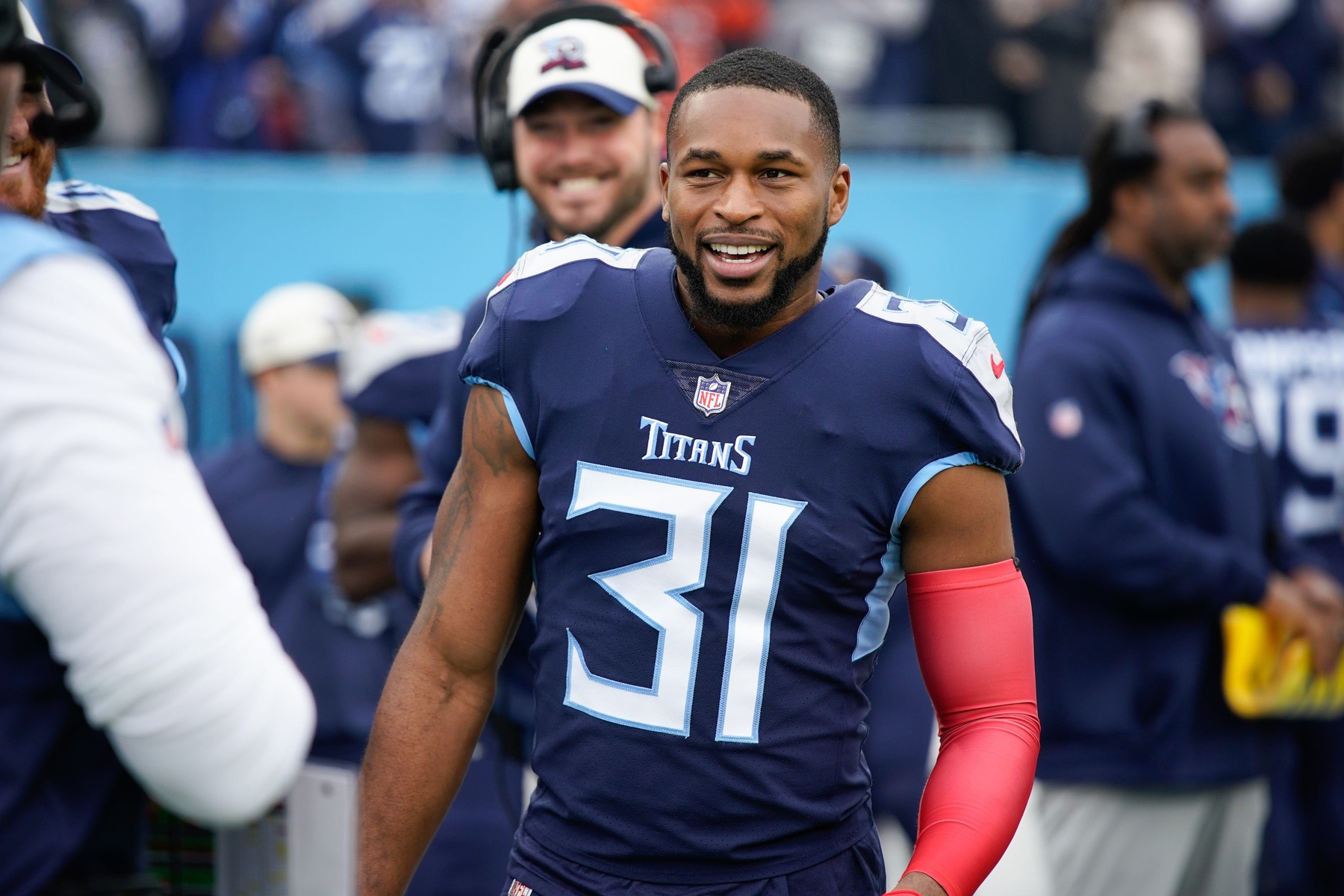 "Byard has wanted to play for one organization and ultimately retire as a Titan, but the two sides are at a crossroads, per sources," ESPN Insider Adam Schefter tweeted on March 17.
Although GM Ran Carthon is the new decision-maker on the block and likely wants to speed up the rebuilding process as much as possible, cutting Byard makes no sense, and a trade is unlikely.
Patrick Mekari, OL, Baltimore Ravens
The Baltimore Ravens are in a decent spot with their cap, and there is never, ever enough offensive line depth on teams. However, if the Ravens want to save $4 million against the cap in 2023 they could do so by releasing Patrick Mekari.
His experience at every position on the offensive line makes him valuable, but the Ravens have a surprising amount of depth on the offensive line heading into the next campaign.
Quez Watkins, WR, Philadelphia Eagles
Maybe the expectations for Quez Watkins were a bit too high heading into 2022 after a strong season in 2021, but he struggled enough for the Philadelphia Eagles to feel they needed a potential replacement for the receiver in the offseason. They signed Olamide Zaccheaus to a multi-year deal to play in the slot.
MORE: Are the Philadelphia Eagles a Top-3 Offense Heading Into 2023?
Cutting Watkins would save the Eagles $2.7 million against the cap.
Explaining How Pre- and Post-June 1 Cuts Work
June 1 is so crucial in the NFL because of the impact that cutting a player after that date changes as it relates to the salary cap. Before June 1, any remaining prorated money on the player's contract accelerates onto the cap in the year they are cut or traded. That changes after June 1, however.
If a player is released or traded after June 1, no further prorated money accelerates onto the cap. Instead, that money accelerates onto the following year's cap.
For example, take a player who has four years remaining on his deal and $2.5 million in prorated money in each of those years. If his NFL team cuts him before June 1, 2022, his cap number in 2022 would be $10 million. Alternatively, if the team releases him on June 2, his cap number in 2022 would then be $2.5 million. The remaining $7.5 million impacts the 2023 salary cap. — Ben Rolfe, PFN's Managing Editor