Fantasy football has come a long way over the past two decades. While redraft remains the most popular format for fantasy football leagues, various other formats have gained traction over the past several years. For now, let's focus on dynasty vs. keeper leagues and the key differences between the two.
Did you get a trade offer in your dynasty or redraft league? Not sure what to do? Make championship-winning decisions with PFN's FREE Fantasy Football Trade Analyzer and Calculator!
Dynasty vs. Keeper Fantasy Football Leagues
99% of fantasy football managers start their "careers" in redraft. The typical career arc for a fantasy manager is to begin with a redraft league, then add keeper leagues to the docket, and eventually dive headfirst into dynasty leagues.
It's a slippery slope but one that keeps us coming back for more. It's a natural progression, with redraft being the gateway as it is the most approachable format, and only Best Ball can claim to be easier when it comes to in-season moves.
Dynasty and keeper leagues share a lot of commonalities. Even so, depending on the rules of your keeper league, it could be close to a dynasty league or nothing like one at all. Let's discuss some of the key differences between the two formats.
The Amount of Players Managers Can Keep Plays a Massive Role
Every keeper league comes with a rule restricting how many players each team can keep from season to season. Here are some common keeper league formats:
Each team can keep a specific number of players (one, two, three, etc.) with no limitations — just keep your X number of best players and lock them onto your roster with no repercussions.
Each team can keep a specific number of players, but not without some sort of draft pick-associated cost. The most common system requires each manager to sacrifice a draft pick relative to where the player was drafted in order to keep him. For example, if you drafted Amon-Ra St. Brown in the fifth round (ADP 61 in 2022), then you would lose your fifth-round pick this season. That's a massive value, as St. Brown is a top-12 WR and a second-round pick this year.
Each team can keep as many players as possible, but the keeper rules are set up in such a way that it's impossible to keep your entire roster. For example, a player can be kept at the cost of a draft pick one round higher than the previous season. Trading picks is allowed, but the finite number of resources will force players back into the draft pool. Using the example above, St. Brown would now cost a fourth this year, a third next year, and so on. This structure requires any first-round pick to be thrown back into the pool, as you cannot lose the pick before a first-rounder.
Keeper leagues will sometimes have limits on how many seasons a team can keep a player. For example, that limit could be three years. In that scenario, no player would be absent from the draft pool for more than three seasons. Rules like this are implemented to prevent extreme values from creating dynastic situations (the value you get from Justin Jefferson before he played a single NFL snap can only carry you for so long).
Additionally, just because your league gives you the ability to keep a select number of players, you are not obligated to do so. Keep as many as you feel are worth it, even if that is less than the max. Remember, you'll get those rounds back in your draft, making the ability to evaluate value critical.
How Dynasty Fantasy Football Leagues Differ From Keeper Formats
The nature of a dynasty league is that teams can keep as many players as they want each season at no cost. This aspect of the format is what makes a dynasty league … a dynasty league. You can keep a player for his entire career or until you choose to move off of them. The only way a player ever leaves your roster is if you cut him, trade him, or he retires.
Keeper Fantasy Drafts Are Very Similar to Redraft
In most keeper league formats, there will be no shortage of veteran players available to draft each season. Depending on the keeper rules, the draft may play out just like a redraft league. There are plenty of keeper leagues out there where teams can only keep one player or where the keepers can only be from later rounds. Those drafts will look just like a typical redraft draft. The fewer players allowed to be kept, the more like a redraft league the draft will appear.
Regardless of the keeper rules, there will usually be a 15(ish)-round draft. Some of those picks may be predetermined based on keepers, but the draft won't feel foreign to you. If you're considering moving your redraft league to something more involved, spending a year or two in the small keeper count setup is wise.
How the Draft Works in Dynasty Formats
In a dynasty league, the annual dynasty draft only contains rookies. Some leagues will also include unrostered veterans, but most don't for the reason I will discuss in the following section.
The most common dynasty rookie draft is five rounds, but it can be as little as three depending on the size of your league, and the depth of the bench will play a role in how long they are. One of the more notable changes is the draft mimics the NFL Draft in that the same team picks first in every round.
Typically, the draft order is determined by the reverse order of the previous season's standings. However, there are other ways to go about it, such as implementing a lottery for the bottom half of the league to help prevent tanking. Much like any professional sport, the ability to discourage intentional losing is critical to building a competitive league.
Waivers in Dynasty vs. Keeper Leagues
In keeper leagues, waivers operate the same as in redraft leagues. Each team starts with a set FAAB (usually $100 or $1,000, but the math is the same), and player bidding occurs normally. Waivers usually process Wednesday morning, with the remaining players becoming free agents until their game kicks off the following week.
There are, of course, variations your league can make to its waiver settings. Some leagues have continuous waivers (meaning players are never free agents). Continuous waivers process on specific days each week (or every day). Therefore, you don't have to wait until a specific day and can get ahead of the news, which might invite managers who are not on top of the game from raising the bidding.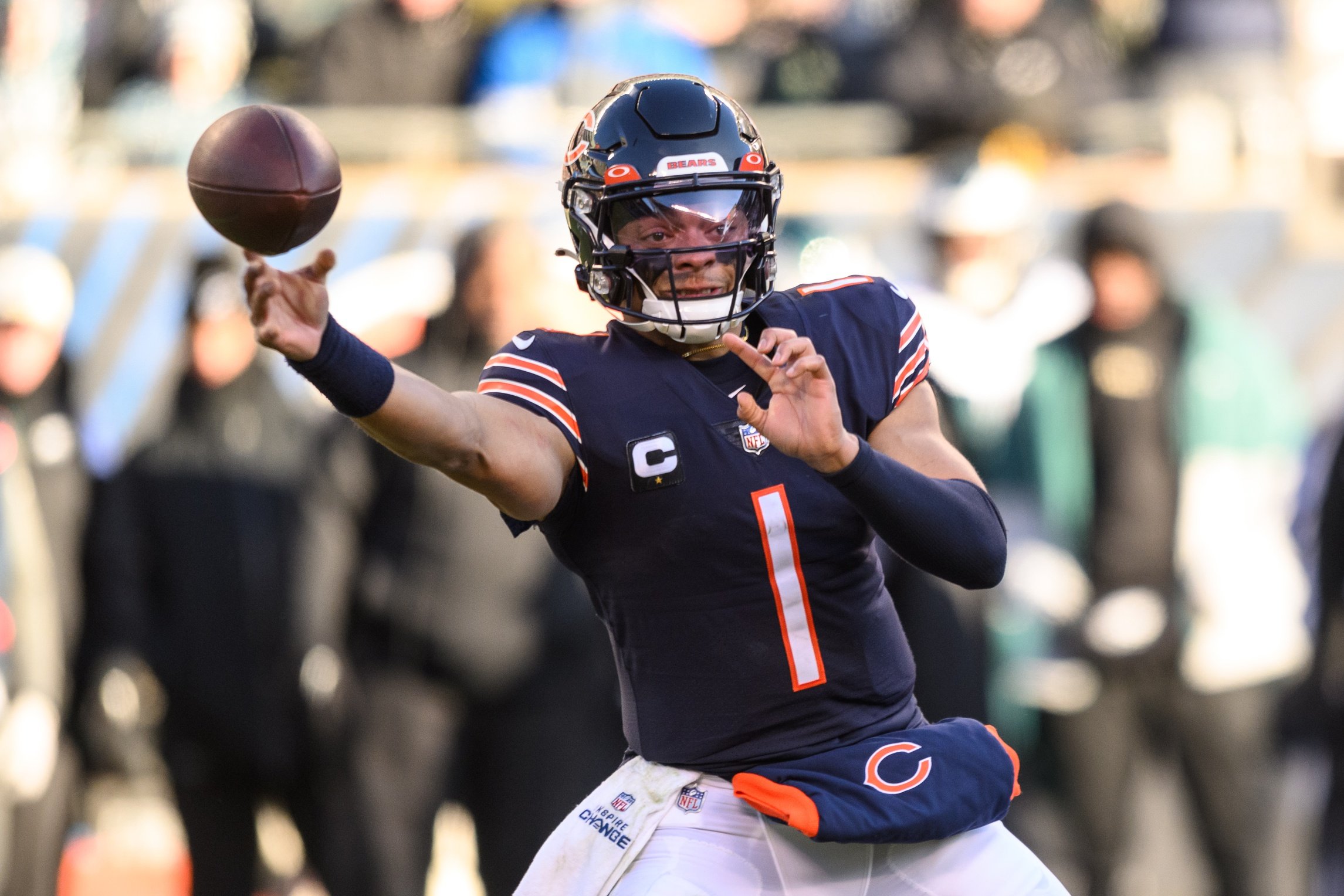 Other leagues use the grossly unfair and antiquated continual rolling list priority system, which is a default on some of the main sites. Or even worse, some use the rolling waivers list that resets weekly based on the reverse order of the current standings (the default on ESPN).
Most importantly, once the NFL season ends, so do waivers for non-dynasty leagues. Some leagues have a moratorium on trading for a period of time following the fantasy championship. Regardless, the only way you can make any changes to your roster in the offseason is by trading or selecting players in the draft.
How Waivers Work on Dynasty Fantasy Leagues
This is a key aspect of dynasty leagues that really sets them apart from keeper formats. One of the primary differences in dynasty vs. keeper leagues is in the ability to add and drop players year-round, as there is no true "offseason." Something which draws some managers looking to scratch the fantasy itch all year long.
As I mentioned above, some dynasty leagues may include veterans as part of the rookie draft, but most do not. Instead, waivers occur throughout the entire year (or at least for the majority of the year, barring league rules).
In dynasty leagues, the commissioner or a league vote will determine when to turn the calendar over to the following season. It could be the day after the season ends. It could be a few weeks or months later. Whenever it happens, it won't be too long after the NFL regular season ends.
Once the league year shifts over, your FAAB will reset, and all unrostered players will be available to add whenever you want (subject to league rules). The ability to make roster moves year-round is one of the most appealing aspects of dynasty fantasy football leagues. The game never stops! Just be careful not to burn through your FAAB before the season even starts. You might need it for a crucial waiver wire add for a rookie who pops off.
Closing Thoughts on Dynasty vs. Keeper Leagues
There are millions of fantasy managers out there playing in dynasty and keeper leagues, though it is still the vast minority compared to redraft, and most have never even heard of other styles. For the fantasy manager out there considering whether now is the time to jump into a dynasty or keeper league, your level of commitment is paramount.
Managing a dynasty roster is significantly more intensive than a keeper roster. If you're the type of person who prefers to check out on football from post-Super Bowl until June or July, perhaps dynasty leagues aren't for you. And there's nothing wrong with that.
The only "wrong" way to do fantasy is to make a commitment that you can't follow through on. To dynasty or not is a question only you can answer, but be honest with yourself … it's very much a format that will give you back what you put into it.
With that in mind, you'll also want to gauge where your current league-mates stand. You may be ready to dive into the dynasty waters, but if half your league favors a more casual game, forcing the change isn't going to work.
Dynasty leagues are the closest thing to feeling like an NFL GM without the social media backlash and being fired. When compared to keeper leagues, it's more difficult to turn a bad roster into a good one, but you can also benefit longer and to a greater degree when you get things right.
Many people, including me, play in leagues of all different formats. But that doesn't mean you have to as well. Just do whatever you find to be best for you. Remember, this game is meant to be fun. Play in the types of leagues that you find most enjoyable. That is what will have you or anyone new to the game coming back year after year and, in the end, becoming a better fan of the NFL.
Listen to the PFN Fantasy Podcast
Listen to the PFN Fantasy Podcast! Click the embedded player below to listen, or you can find the PFN Fantasy Podcast on iTunes, Spotify, and all major podcast platforms.  Be sure to subscribe and leave us a five-star review! Rather watch instead? Check out the PFN Fantasy Podcast on our Fantasy YouTube channel.