The reported tensions between Davante Adams and the Las Vegas Raiders have now spurned a reaction from Rob Gronkowski, who has ties to two members of the Silver and Black.
Adams caught the attention of many with his comments to Mirin Fader of The Ringer on Tuesday, which included the perennial Pro Bowl wide receiver revealing he doesn't see eye to eye on what the organization feels is best for the team.
Rob Gronkowski Weighs in on If There's Disconnect Inside the Raiders' Front Office
Speaking on "Up & Adams" with Kay Adams on Wednesday, Gronk dove into the situation involving Davante Adams and the Raiders, as well as his former offensive coordinator Josh McDaniels and Ex-New England Patriots teammate Jimmy Garoppolo.
Gronk, though, doesn't believe Garoppolo is the sole reason behind the comments Adams made with The Ringer.
"I mean, there must be a little disconnect. I wouldn't say it's with the quarterback," Gronkowski told Adams. "But I would say it's kind of more with the front office. I'm not sure what they promised [Davante Adams] or told him from the very beginning. But there definitely does seem to be a disconnect."
MORE: FREE Mock Draft Simulator With Trades
Gronkowski pointed out the Raiders' decision in the QB room before the Garoppolo signing likely played a role in Adams' comments about the front office.
"I would probably say he was expecting to be with Derek Carr throughout his career there because that was his buddy and his friend, and they were on the same page. They actually did great together," Gronkowski said. "Davante had another Pro Bowl season — first-team All-Pro — and he absolutely dominated all over. It didn't really matter who his quarterback was."
Gronk then believed another Pro Bowl-caliber passer perhaps played into Adams' front office quote.
"And then, once Derek Carr left, he was probably hoping they would get Aaron Rodgers as a Raider. And that didn't fall through," Gronkowski continued. "I'm not really sure what his disconnect is about."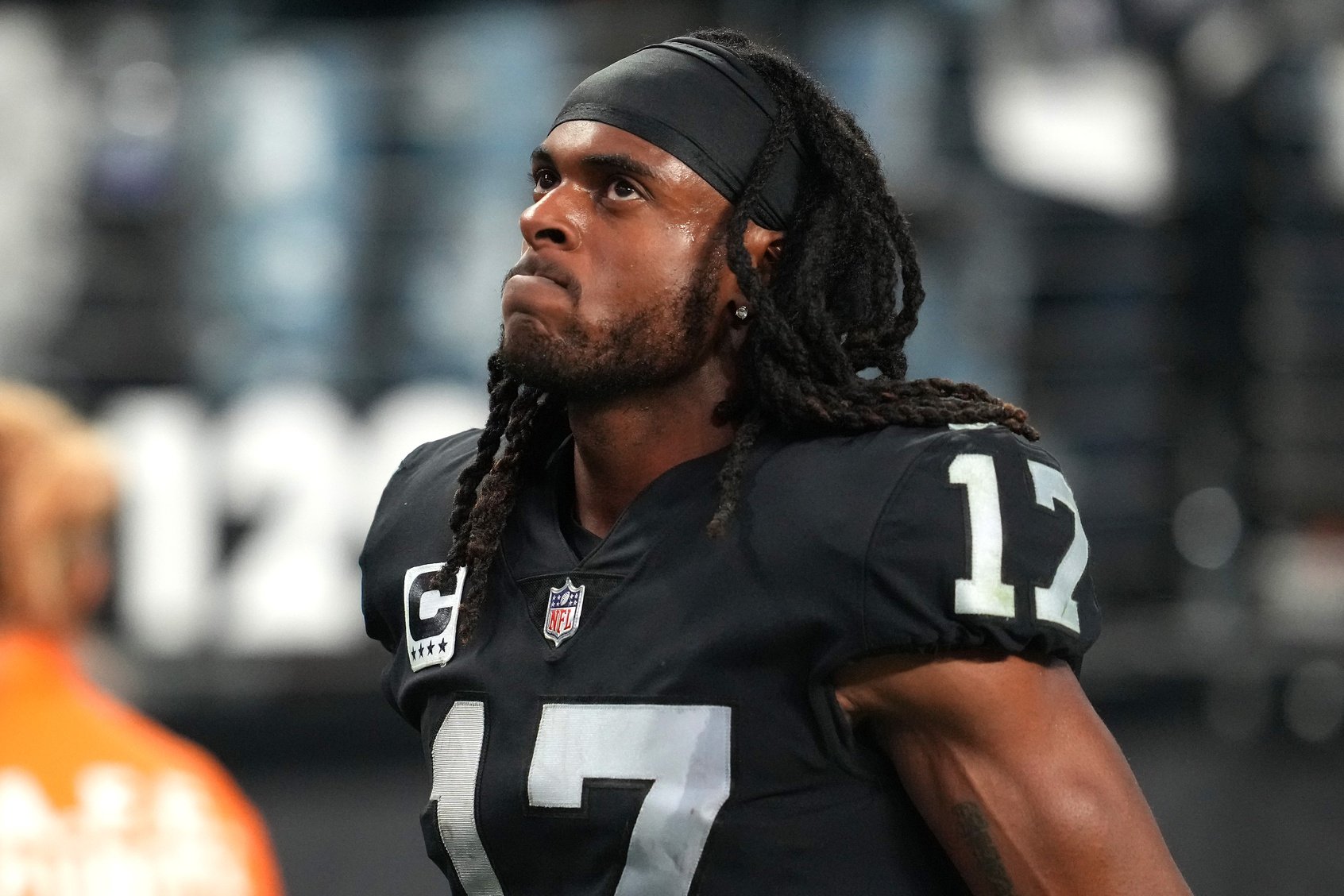 Gronkowski Speaks About Garoppolo's Fit and If Jimmy G Can Make Adams Happy
Adams also spoke about Garoppolo in the interview with Fader. He revealed he hasn't been around the QB much, but that he's "a really cool dude, talking to him. I really haven't been around him enough to truly know what type of leader he is," but that he's gotten strong feedback from his former teammates.
Count Gronk as one who endorses Garoppolo being a Raider.
MORE: Davante Adams Trade Rumors — Could the Raiders Move on After Only One Year?
"If he's really mad that Jimmy G is there, I'm sure he's going to go in, and he's going to be a great quarterback," Gronkowski said. "He already knows the system and how Josh McDaniels works. He's already worked under McDaniels in New England and did a great job when he started the few games that he did. So I don't really see why he should have a problem with the quarterback position. It must be something with the front office. We'll see how it plays out."
Gronkowski concludes that Garoppolo "100 percent" is a great fit for the Raiders, especially at the price they got him for.
"It's not like they're paying him top dollar. So then you can put the product around him like Davante Adams, and they brought in the tight end Michael Mayer from Norte Dame, the second-round pick. I think he's a great addition to that offense as well. And they got the running back [Josh Jacobs] as well. So they just need a quarterback, I would say, who knows how to run the system," Gronkowski explained.
"They don't need a first-team All-Pro quarterback. They just need a guy who knows how to operate — and that's what Jimmy G can do."