The Philadelphia Eagles have arguably the most complete roster in the entire NFL. The safety position is a bit questionable after losing both Chauncey Garnder-Johnson and Marcus Epps, but the CB room is good, and Sydney Brown has upside. Speaking of Garnder-Johnson, that brings us to D'Andre Swift.
D'Andre Swift Improves Eagles Run Game But Changes Little
Howie Roseman takes advantage of a few different market inefficiencies as a general manager. One of his strategies involves trading for players in the final year of their rookie deals, especially when teams don't value the player enough to extend them.
Swift is an explosive back who is only 24. Although the Eagles already had some talented players like Kenneth Gainwell, Rashaad Penny, and Boston Scott, Swift is on another tier when healthy.
NFL personnel are some of the most brilliant minds in the game, but even they can be thoroughly swayed by a moment they got to witness live and in the flesh. That's at least part of the reason why Swift is an Eagle today.
In Week 1 of the 2022 regular season, Swift touched the ball 18 times, gaining 175 yards and scoring a touchdown on the day. It set the Eagles' run defense alarms off but gave Roseman an idea.
"You saw the explosiveness when we played them," Roseman said. "He had a heck of a game. Every time he touched the ball you knew there was a chance he could take it the distance."
That explosiveness is exactly what guys like Gainwell and Penny possess, but in different forms. Penny is more of a straight-line, runway home-run threat, while Gainwell is on the smaller, shiftier side.
Swift has a bit of everything when healthy. He's compactly built but with outstanding long speed for being on the more vertically challenged side of things.
Yet, it's his receiving ability that really sets him apart as a player. Swift has received 205 targets and caught 156 passes over the course of his first three seasons. Head coach Nick Sirianni highlighted this after the trade went down.
"I don't know exactly how we'll use him perfectly with each individual run, you have to get your hands on him to see that, but also in the passing game. I think he's a dynamic playmaker that's done some things that we've done with guys in the past, with some of the different routes that he runs," Sirianni said of Swift's skill set.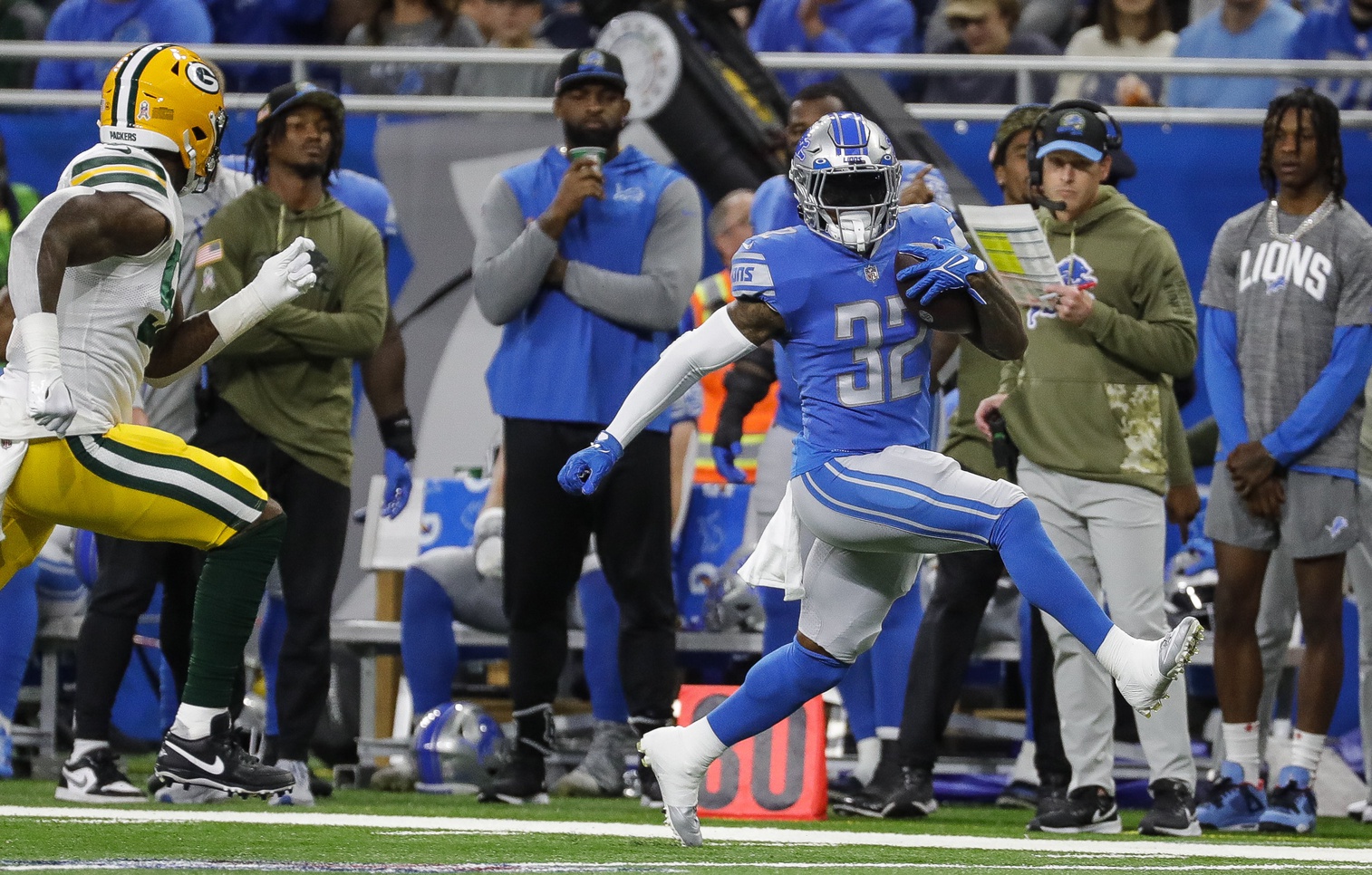 Swift went to Saint Joseph's Prep. He's a Philadelphia native, and he went to the University of Georgia. If you noticed, that practically made him destined to be an Eagle. They're practically the Philadelphia Bulldogs at this point, especially on defense.
Philadelphia had the best rushing attack in the NFL a season ago. Miles Sanders was one of the most efficient runners in the league. Swift, from a talent standpoint, makes them even more dangerous. Sanders was explosive, but he isn't nearly as sturdy against contact as Swift.
However, expecting Swift to continue his trend of receiving 55+ targets is foolhardy. The evidence points to a decrease in opportunities through the air, even if his talent projects him as a high-volume receiver out of the backfield.
The Evidence Against Swift
First, we need to look at Jalen Hurts and the Eagles' offense recently. Although Gainwell received 50 targets and Sanders commanded 34 in 2021, Philadelphia fielded a rookie DeVonta Smith, Quez Watkins, and Jalen Reagor at receiver. A season ago, with A.J. Brown in the fold, no RB received more than 29 targets.
And while Sanders was never a target-heavy back, even dating back to his time at Penn State, Gainwell caught 51 passes in 2019 for Memphis. Like Swift, he's outstanding in 1-on-1 situations in the open field as a route runner. But there are only so many targets to go around in the Eagles' offense, and the backs are last on the list of importance. Which is how it should be.
When Hurts was at Oklahoma, Kennedy Brooks and Rhamondre Stevenson caught just 10 passes a piece in 2019.
But what about offenses that Brian Johnson has called plays for? He was the offensive coordinator for Houston (Cougars) in 2017 and the Florida Gators in 2020. Duke Catalon was the leading receiver for the Cougars out of the backfield, catching 15 passes in 2017.
The 2020 Gators could be a more optimistic outlook for Swift's pass-catching ability, because Malik Davis caught 34 passes that season, and Dameon Pierce reeled in 17. But the Eagles' passing attack likely won't change much from Shane Steichen to Johnson.
There will be several RPOs, leading to quick passes that won't allow a leaking RB to catch the ball as a checkdown option. The screen game might get Swift more involved than Sanders was, but Philadelphia likes getting Dallas Goedert involved in the screen game more than the runners.
The Eagles appear to be one of the more analytically-minded teams in the league. It's well established that WR targets are more efficient than TE targets, which are vastly more efficient than RB targets.
Some teams actively try to get their running backs the ball through the air. The Eagles, at least a season ago, used them the way they should be used, as a last resort for a QB that is out of options elsewhere.
Swift makes Philadelphia better. It was a low-risk, high-reward trade that sures up an already decent position group for arguably the most talented roster in the NFL. But don't be alarmed when he only receives between 35-50 targets in 2023 instead of the 70+ he saw in Detroit the past two seasons.