The Dallas Cowboys have won 12 games in consecutive seasons, yet somehow both of those seasons felt hollow. It's as if fans and analysts would rather be back in 2015, watching and covering a 4-12 team that wouldn't break their hearts in a Divisional Round playoff loss. A season ago, Dallas' WR depth chart was part of the problem, even though the offense as a whole produced positive results.
The Cowboys added to the unit in the offseason and quite possibly could add to it further through comfort and confidence from at least one of their receivers. Some of that confidence comes from the team's new addition.
Dallas Cowboys WR Depth Chart
CeeDee Lamb is the main attraction in Dallas, and he's only getting better with time. The mental lapses from early in 2022 seemed to dissipate a bit toward the end of the year, and his production has risen steadily in each of his three NFL seasons. It will be interesting to monitor Lamb's usage now that Mike McCarthy is calling the offensive shots, but it makes the most sense to use their best receiver in the slot at about the same rate he was used a season ago.
When Dak Prescott was out from Weeks 2-6, Lamb caught 63.3% of his targets and averaged 76 yards per game. After Prescott's return in Week 7, Lamb averaged 86.4 yards per game, caught 77.1% of his targets, and scored seven times in 11 games. A fully healthy season with Prescott could yield top-five receiver production from Lamb.
Brandin Cooks, however, will be a massive reason for that production. Last year, the margins Dallas' offense worked with were razor-thin. The lack of speed on the outside, paired with the intermediate-level nature of the offense, spelled disaster more often than not. The threat of speed makes it so safeties cannot play on their heels and drive on crossing routes. Cooks provides that type of relief.
MORE: Are the Dallas Cowboys a Top-10 Offense Heading Into 2023?
Eddie Jackson's interception is an example of this phenomenon, albeit an imperfect one. He was able to jump Lamb's route because there was no legitimate downfield threat to occupy him. There was no reason schematically for him to feel pressure downfield because nobody was running at him vertically, and Lamb gave up on the route because he didn't think Prescott was going to throw that pass.
The Bears were in Cover 6. If the outside receiver had any speed whatsoever and wasn't running a hitch, Jackson would have probably hung on the hash for a tick longer to defend against the potential post from the outside receiver. But not having that speed means that post, even if Dallas had run a post-dig combination, is probably only even considered by Prescott if the corner loses their mind and the coverage completely busts.
Cooks changes the math for safeties in a way nobody else on the Cowboys' receiving corps (that sees the field on offense) can. He helps everyone, not just with his own receiving production and not simply on the field, either.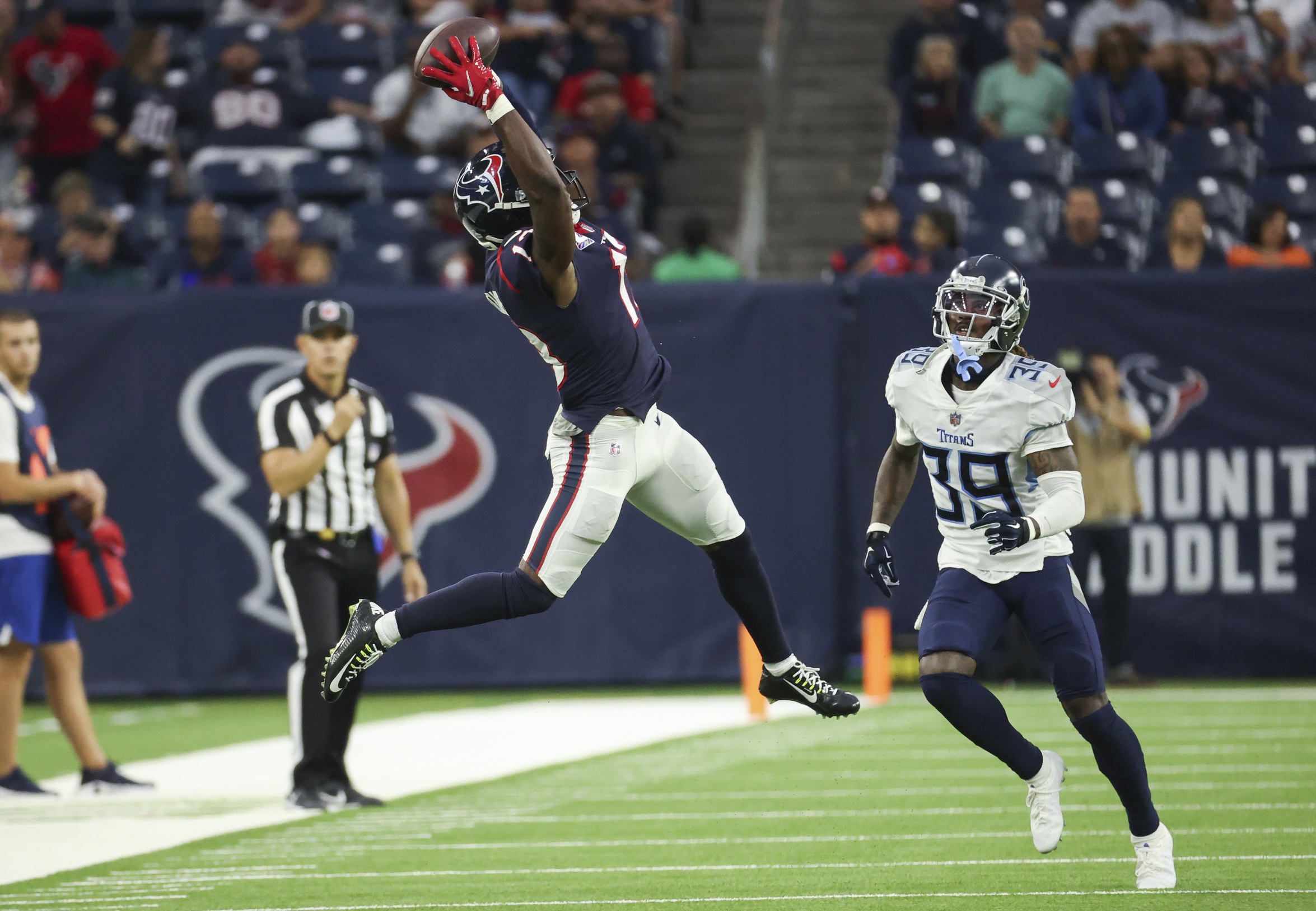 Can Michael Gallup Return to Form?
A Michael Gallup that isn't an absolute shell of his former self would be another huge improvement for the Cowboys' offense. Gallup will likely never be an incredibly efficient target because he's best in the intermediate areas and separating vertically along the sideline, which are lower-percentage passes.
He may receive a few more targets than usual, with the uptick in Dragon concepts ran by the slant-flat king calling plays again. But Gallup's more significant impact comes farther downfield, and his lack of giddy-up in 2022 made him a lame duck on the field most of the time.
He was still able to wow us with his innate sideline awareness and toe-drag swag, but no safety or cornerback was worried Gallup would beat them vertically, something he had been quite good at before his injury.
MORE: 5 Dallas Cowboys Breakout Candidates in 2023 Include Tyler Smith and Sam Williams
"(Last year) I was thinking too much," Gallup said. "My knee was feeling sore, and it was just different. Last year at this time I couldn't walk. It's different now. I feel springy again. It just feels different. It's kind of like in the air. I'm smiling every time I walk in that facility."
Gallup also gets to slide back into a more natural No. 3 role. Although from a talent perspective, Dallas could likely survive with him as a second option when healthy. His greatest value is that downfield prowess, and that's just not the usage Dallas needs from their second option.
Can Simi Fehoko or Jalen Tolbert Contribute on Offense?
There's a battle for the fourth WR spot on the depth chart, and both Simi Fehoko and Jalen Tolbert are gunning for it. According to Patrik Walker of the Cowboys' team site, Fehoko seems to have the early advantage, getting more burn with the first team and taking advantage of his opportunities thus far during OTAs.
MORE: Dallas Cowboys RB Depth Chart — Who Gets the Touches After Tony Pollard?
However, Tolbert was the better overall prospect coming from South Alabama. If he's able to come into 2023 more mentally and physically prepared for the NFL game, he could end up looking a bit like Gallup in the future. But it's Cooks' presence that could make the biggest difference for Tolbert. Walker recently interviewed the young receiver about the veteran's presence so far.
"He's been a big part of this offseason for me," Tolbert said. "We go eat, we talk ball, we work out together, all the little things."
But if Fehoko can find himself onto the field, that could be best for Dallas overall, especially if he can contribute as a blocker in the run game, given his large frame. Although big, Fehoko has a bit of an extra gear when he gets going, which could help with the offensive spacing a bit as a downfield decoy.
There's a chance each player will fit into a niche role and plays at times if a receiver goes down among the three starters. But if that happens and they're thrust into starting action, Fehoko and Tolbery absolutely must be better than they were a season ago.