Taking a look at the Air Force vs. Wyoming betting preview was a bit eye-opening considering both teams' work to date. Air Force is not a team to tread lightly with, but does Wyoming potentially have the players to stand up to their offensive attack?
Air Force vs. Wyoming betting preview
Spread: Air Force -16
Moneyline: Air Force (-675), Wyoming (+500)
Total: Over 47
When: Friday, September 16, 2022
Where: Jonah Field at War Memorial Stadium, Laramie, Wyoming
Weather: Partly cloudy, 46 degrees, winds 10-20 mph
Fresh off two shellackings in their two-week opening slate, the Air Force Falcons have their sights set on challenging for the Mountain West this fall. Air Force has used an incredibly balanced rushing attack, as three players have eclipsed the 100-yard mark and six different rushers have scored a touchdown in just two games. In total, they're averaging a whopping 508.5 yards and five rushing touchdowns per game on the ground.
The Wyoming Cowboys defense, on the other hand, has had a hard time stopping much this season. After a much more narrow game than the final score indicates against Illinois, the Cowboys have won two straight. But, included in those victories is an overtime win against Tulsa and a mismatch against Northern Colorado. In both games against FBS competition, Wyoming's defense has allowed 475 yards of offense or more.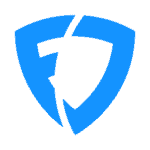 21+ and present in Participating states. Gambling problem? Call 1-800-GAMBLER.
BET $5, GET $200!


BONUS BETS
BET NOW
Illinois ran for 258 yards, averaging 6.3 yards per attempt, while Tulsa's offense is predicated on the passing game and averaged 8.8 yards per attempt, throwing for 460 yards. Wyoming's linebackers in Easton Gibbs and Shae Suiaunoa have not been able to make up for the loss of Chad Muma, and their middle-of-the-field defenders have not played disciplined football.
Considering you have to play assignment-sound football to stop this Air Force attack, and even the best are caught off guard, Air Force is likely in line to run this one up. The Falcons make a statement to the MWC and win it big. Don't bother with that Wyoming moneyline being tempting, and take the over instead.
Top DFS picks and fantasy plays
Your college fantasy football plays are far and few between here for this weekend's slate as the Wyoming Cowboys are certainly not known for their offense this year.
CFF superlatives:
Must start: Brad Roberts, RB, Air Force
Could start: Haaziq Daniels, QB, Air Force
Deep start: Will Pelissier, WR, Wyoming
Don't start: Andrew Peasley, QB, Wyoming
Titus Swen is an interesting proposal in dynasty or Campus 2 Canton leagues, but odds are you're going to have a better option to play, considering Air Force has allowed just 230 total yards this season and are giving up just 4.1 yards per carry on the ground. Brad Roberts is always a must-start no matter the defense but especially against a Wyoming defense that allowed Illinois RB Chase Brown to nearly topple 200 yards.
Elsewhere, it's slim pickings as Air Force QB Haaziq Daniels is playing like a great distributor of the football and touchdown-dependent in any league format. He is still a threat to score anytime they get it down near the red zone, so he's certainly startable in deep leagues.
While you'd be wise not to start Wyoming QB Andrew Peasley, a deep sleeper pick could be his wide receiver, Wyatt Wieland. The Colorado Springs native may have a little extra for this game against Air Force after he went for five receptions and 53 yards in the absence of Will Pelissier last week.
As far as the rest of the Wyoming roster goes, if you were to make any plays, it's Swen and not much more to really sink your teeth into in college fantasy football or even daily fantasy situations. Looking at the DFS values for Friday night may allow you to heavily stack your roster with the sure-things like Roberts and both quarterbacks in the FSU-Louisville matchup: Jordan Travis and Malik Cunningham. This is mainly where Wieland becomes intriguing.
Here are the current DFS values for the Wyoming vs. Air Force matchup:
QB Haaziq Daniels, Air Force: $8,000
QB Andrew Peasley, Wyoming: $6,500
RB Brad Roberts, Air Force: $11,500
RB Titus Swen, Wyoming: $7,200
RB John Lee Eldrige III, Air Force: $6,500
RB Emmanuel Michel, Air Force: $5,400
RB Omar Fattah, Air Force: $5,000
RB Dawaiian McNeely, Wyoming: $4,800
RB D.Q. James, Wyoming: $4,700
WR Joshua Cobbs, Wyoming: $7,300
WR Will Pelissier, Wyoming: $6,200
WR Dane Kinamon, Air Force: $5,900
WR Wyatt Wieland, Wyoming: $5,400
TE Parker Christiansen, Wyoming: $5,200
WR Ben Jefferson, Air Force: $4,900
WR DeAndre Hughes, Air Force: $4,800
TE Treyton Welch, Wyoming: $4,500
Outside of Roberts, if you were looking to start an Air Force running back or look to the depths of Wyoming's running back stable, you'd be hard-pressed for anything guaranteed. D.Q. James is at least a factor in the receiving game, seeing targets in each game this year as he has documented pass-catching ability both out of the backfield and from the slot.
Overall, hinging your bets for fantasy production from the vaunted Air Force offense is likely a much more fruitful venture.
Prediction for Air Force vs. Wyoming
The Air Force Falcons are an offense worthy of watching every single week. Their offensive line truly gets after it and is physically dominant week in and week out. If triple-option football isn't your bag, then it's likely not for you. However, the trench play in this one should fire folks up.
That being said, the Illinois offensive line manhandled the Wyoming defensive front for most of their matchup and this Air Force offensive line is certainly on that same level. Expect the Falcons to control the ball, control the clock, and dictate the pace of this game. Wyoming will be forced to pass to catch up and given Peasley's inept passing ability this season, that's a recipe for disaster. Peasley is currently completing 55% of his throws but averaging just 5.4 yards per pass attempt.
Averaging 143.3 passing yards per game is certainly not going to win you anything against this Air Force defense. Especially when the offense is likely going to dominate the time of possession. Falcons win big.
Prediction: Air Force 41, Wyoming 13