The San Francisco 49ers managed an impressive upset, taking out the Green Bay Packers at Lambeau in the Divisional Round. They will now face the Los Angeles Rams at SoFi Stadium, where they'll be hoping to play again two weeks from now in Super Bowl LVI. Here's a look at the 49ers vs. Rams matchup, the NFL odds, and a pick and prediction.
San Francisco 49ers vs. LA Rams pick, prediction | Conference Championship
Spread: Rams -3.5 (Odds provided by DraftKings Sportsbook)
Moneyline: Rams -170, 49ers +150
Over/Under: 46
49ers from down and out to Super Bowl LVI?
The Niners come into this game having spoiled what was supposed to be the Green Bay Packers' year. Aaron Rodgers' playoff curse continues as he fell short on his home turf, with the 49ers taking the cake.
Jimmy Garoppolo is playing through the pain of a muscle tear in his throwing thumb, combined with a shoulder injury. He didn't have the best of games in Green Bay, nor in Dallas. In fact, Garoppolo has thrown more interceptions than he has touchdowns in his last four games, resulting in 6 total picks. Nevertheless, he's had his clutch moments and played a role in the 49ers getting to this point.
The standout on San Francisco's offense, of course, is Deebo Samuel, who has been nothing short of electrifying all season long. At this point, he's sitting on almost 1,500 receiving yards and nearly 500 rushing yards. There isn't a player in the league who is doing as many different things as Samuel — and he's doing them extremely well. One snap he'll be lined up as a receiver, catching a 20-yard gain over the middle. The next, he's lined up as a running back, taking a jet sweep to the house.
The 49ers will need their playmakers to come alive once again against the Rams this weekend. But will that be enough?
Rams home game previews Super Bowl feeling
Obviously, everybody wants to play in the Super Bowl, no matter where it occurs. But to play in the Super Bowl in your own stadium, in front of your own fans, must hit differently. There's no doubt it comes with a serious advantage, even if it's just the familiarity of your game-day routine.
For the Rams, the time is now. I haven't seen a team go as all-in as they have in a long time. They've traded away basically every pick they have and added superstars from other rosters to their own outfit. Consider the fact that just two or three years ago, Odell Beckham Jr. was the star in New York, Von Miller was the star in Denver, Jalen Ramsey was starring in Jacksonville, and Matthew Stafford was the hero in Detroit.
One by one, the Rams have acquired these talents, and now they're playing at their best. It's a star-studded roster built around some of the best pillars of talent this league has to offer. Aaron Donald's reputation as perhaps the best to ever do it only grows louder with every game he plays, and his disruption allows his teammates to flourish. Leonard Floyd has rescued his career playing alongside No. 99, and Miller is enjoying every second of it, too. The double- and triple-teams Donald forces help get his teammates into one-on-one rush situations all too often.
The only problem? At some point, a roster this pricey, with so much talent, will be forced apart. Beckham is a free agent in the summer, as is Miller. The Rams can't afford to pay for them all to stay in La La Land. So while the band is together, the Rams need to win it all and win it all now.
49ers vs. Rams betting trends
The Rams went into Tampa Bay as the underdog, and although it got a little too close for comfort in the fourth quarter, they held out. They beat the spread as a result, and have done so five times in their last seven outings. This time around, they'll be the favorites. But will it be the same result?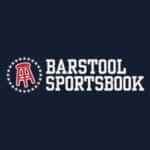 Barstool Sportsbook
STATES: OH, MD, AZ, KS, CO, IA, IL, IN, LA, MI, NJ, PA, TN, VA, WV
GET THE APP
SIGNUP BONUS
$1,000


BET INSURANCE!
BET NOW
As for the 49ers, they continue to turn up and spoil the party. They've been the underdog in their last three games, and they're still here. San Francisco had to beat the Rams to make the playoffs, then defeat the Cowboys, and finally the Packers. All three of those games were on the road. Their path to this game has not been easy by any stretch, but here they are.
49ers vs. Rams prediction
I said last week that the occasion was too much for Garoppolo and the 49ers. Surely, they weren't going to go into Lambeau Field and take down Green Bay, who hadn't lost at home all season. But an impressive defensive performance shut down Rodgers and Co. Are they up to the task once again in LA?
Another win here would finish off a truly remarkable feat for the Niners. But I have to go with LA on their home field. The Rams' roster is too overpowering for Jimmy G, and the 49ers will struggle to move the ball in the passing game. I have no doubts that Kyle Shanahan and his team will come up with a unique game plan, but I like the Rams to win this one. I'll be betting the under here too.
49ers vs. Rams Prediction: Rams 24, 49ers 14