There were quite a few big names that took their talents elsewhere this offseason, but there are sure to be more. With the NFL draft less than two months away, let's have some fun. In this three-round 2023 NFL Mock Draft, offensive stars that have requested trades or are rumored to be on the move get their wishes granted. How will their transactions impact Days 1 and 2?
2023 NFL Mock Draft | Round 1
Want to put your favorite franchise on the path toward a Lombardi Trophy? Take the PFN Mock Draft Simulator for a spin! And before we get into this mock draft, here are my predictions for what will happen with veterans on the move — which impacts the way this mock plays out:
QB Aaron Rodgers to the New York Jets
QB Lamar Jackson to the Tennessee Titans
QB Tua Tagovailoa to the Baltimore Ravens
RB Derrick Henry to the Chicago Bears
RB Austin Ekeler to the Washington Commanders
WR DeAndre Hopkins to the Buffalo Bills
WR Jerry Jeudy to the Carolina Panthers
OT Jonah Williams to the New England Patriots
1) Carolina Panthers (From CHI): C.J. Stroud, QB, Ohio State
The Panthers continue to say they don't have a favorite at the top of the QB class. I beg to differ. C.J. Stroud is their guy, and they are simply playing coy to keep the rest of the league's teams on their toes. Stroud fits Frank Reich's triangle-read offensive scheme, accurately placing passes in the short-to-intermediate range.
2) Houston Texans: Bryce Young, QB, Alabama
While Stroud is the perfect fit for Carolina, Bryce Young is the guy for the Houston Texans. Although Bobby Slowik will install his own wrinkles, he's a Kyle Shanahan disciple that just needs his QB to take care of the football and get the ball to his playmakers.
MORE: Key Takeaways From Bryce Young, C.J. Stroud, and Will Levis' Pro Days
Young not only checks those boxes better than any other QB this cycle, but his off-schedule ability unlocks a playbook larger than what we saw with Jimmy Garoppolo under center for San Francisco.
3) Arizona Cardinals: Will Anderson Jr., EDGE, Alabama
While there's a chance Arizona could trade down with a QB-needy team, it doesn't seem likely at this point. Thus, they take the best player available (BPA) in Will Anderson Jr. With Zach Allen taking his talents to Denver and J.J. Watt retiring, the Cardinals simply need bodies on the defensive line, and you could do a lot worse than one of the few blue-chip prospects at No. 3 overall.
4) Indianapolis Colts: Anthony Richardson, QB, Florida
Stroud to Carolina? Love it. Young to Houston? Perfect. Anthony Richardson to Indianapolis? Same as the answer you hope to receive when taking a knee: YES. Shane Steichen might revert to Reich's philosophy if one of Stroud, Young, or Levis lands with the Colts, but with Richardson under center, we could see the offense the Eagles deployed with Jalen Hurts last season.
That offense with a physically generational QB and Jonathan Taylor in the backfield? As Mr. Hurley from "Big Daddy" once said, "Hell yes!"
5) Seattle Seahawks (From DEN): Myles Murphy, EDGE, Clemson
I think draft analysts are overthinking Myles Murphy a bit. He's a freak athlete and just turned 21 years old in January. And while we would've loved to see more pure dominance from a player with his tools, that's not what's asked of Clemson's front. The Tigers want their line to play the point of attack rather than risking gap integrity to bowl over an offensive lineman.
Regardless, pair Murphy with longtime independent DL trainer (now Seahawks pass-rush specialist) BT Jordan, and watch how quickly opposing offenses begin to scheme against the first-team All-ACC prospect.
6) Detroit Lions (From LAR): Jalen Carter, DT, Georgia
The Jalen Carter slide ends here. But in reality, we could see Carter fall even further in the 2023 NFL Draft. Off-the-field troubles and a poor showing at Georgia's Pro Day make Carter's landing spot a real question mark.
His legal situation stemming from an early-March arrest warrant became clearer when Carter pled no contest to two misdemeanor traffic violations — specifically reckless driving and racing — but it's impossible to know how individual teams are placing him on their boards at this point.
Yet, it's important to remember Carter isn't just a prospect for teams to select — he's a person that's mental health should not be overlooked.
7) Las Vegas Raiders: Peter Skoronski, OL, Northwestern
Josh McDaniels reunites with Jimmy Garoppolo this season, and while the QB signed a three-year deal, the Las Vegas Raiders can easily move on from his contract after Year 1.
And with Will Levis on the board, there's a reality where the Raiders take him here — but not in this 2023 NFL Mock Draft. Instead, McDaniels goes all in on his guy, giving Jimmy G the top offensive lineman in this draft: Peter Skoronski.
8) Atlanta Falcons: Nolan Smith, EDGE, Georgia
All signs point toward Nolan Smith going higher than many expect. Although his pec injury and usage at Georgia cloud his NFL projection, Smith's tools are plain to see. At 6'2″ and 238 pounds, he's a bit undersized on the edge, but his 4.39 40-yard dash, 41.5″ vertical, and 10'8″ broad jump demonstrate the type of alien we're discussing.
He'll have a large learning curve, but once he catches his bearings, Smith will have offensive tackles phoning home.
9) Chicago Bears (From CAR): Tyree Wilson, EDGE, Texas Tech
Although I don't believe Tyree Wilson will ever be a plus-pass rusher off the edge, he owns a higher floor than many prospects in this class. His pterodactyl-esque arms rarely allow linemen to get into his chest, and his play strength rivals the top of the class.
Chicago would've loved Anderson, Murphy, or Van Ness, but at No. 9 overall, Wilson is far from a consolation prize.
10) Philadelphia Eagles (From NO): Christian Gonzalez, CB, Oregon
It's unlikely Christian Gonzalez falls this far — especially after lighting up the Combine — but mock drafts are for exploring the 14,000,605 possibilities. At 6'2″ and 201 pounds with 4.38 speed, Gonzalez is a built-in-a-lab CB prospect. He effortlessly traverses the field and can play in any scheme. Darius Slay, James Bradberry, and Gonzalez would give the Eagles the top CB trio in the NFL.
11) Baltimore Ravens (From TEN): Devon Witherspoon, CB, Illinois
Trade: Ravens receive pick No. 11 and a 2024 first-rounder, Titans receive QB Lamar Jackson.
Gonzalez is the CB1 based on physical traits. But if you want the top coverage defender — one with an edge the Oregon product simply doesn't have — Devon Witherspoon's your guy.
Seriously, turn on the tape. If you don't fall in love with what you see within the first minute, we're watching different prospects. With his reactive athleticism, play recognition, and mentality, Witherspoon could lock down his side of the field.
Oh, yeah, I should probably mention how the Ravens ended up at No. 11. Talks between QB Lamar Jackson and Baltimore have seemingly grown sour, and it makes sense for both sides to move on. Tennessee gladly steps in as a mediator to help facilitate the separation.
12) Minnesota Vikings (From CLV via HOU): Will Levis, QB, Kentucky
Trade: Vikings receive pick No. 12, Texans receive pick Nos. 23, 119, and a 2024 second-rounder.
YOU LIKE THAT? Minnesota Vikings fans might, but Kirk Cousins and his chains wouldn't. Nevertheless, I think it's evident Cousins won't take Minnesota over the hump. And with the analytically-based Kwesi Adofo-Mensah now having a year of GM duties under his belt, it could be time to make a splash play.
Will Levis has the raw arm talent and overall athleticism to challenge the NFL's most renowned passers, but he's nowhere near their level in accuracy, decision-making, or consistency. Let's see how he develops under Cousins for a year. And who knows, maybe it will spark a fire under the veteran QB — not too dissimilar to what Patrick Mahomes did to Alex Smith.
13) New York Jets: Paris Johnson Jr., OT, Ohio State
Where Skoronski shines as the most polished lineman in terms of hand usage and technique, Paris Johnson Jr. is arguably the best on the move. He has tackle/guard versatility, and the Jets simply need to get their best five up front, especially with Aaron Rodgers finally coming to town in this 2023 NFL Mock Draft.
14) New England Patriots: Joey Porter Jr., CB, Penn State
New England addresses their offensive line issue by sending a Day 2 pick for Cincinnati Bengals OT Jonah Williams, allowing them to go BPA here. The Patriots didn't have the size on the outside to run as much man coverage as they'd like — and they still ran it a ton.
Taking arguably the class' top press-man CB in Joey Porter Jr. should solve the problem. With the Joneses (Jonathan, Marcus, and Jack) and Porter, Bill Belichick and Co. would have one of the deepest CB groups in the league.
15) Green Bay Packers: Michael Mayer, TE, Notre Dame
Michael Mayer to the Green Bay Packers — a tale as old as any in mock drafts this cycle. But if it ain't broke, why fix it? Mayer fills a glaring need for Green Bay, and while tight end is rarely a position worth first-round capital, Mayer provides presumed QB1 Jordan Love with a safety blanket while also mauling defenders in the ground game.
16) Washington Commanders: Deonte Banks, CB, Maryland
Deonte Banks is the rare 200-pound cornerback that can shut the opposition down without utilizing his size. When you run a 4.35 and jump 42″ in the vertical and 11'4″ in the broad jump, it makes sense. He obviously has the speed to recover downfield and the agility to mirror at the line, but unlike on basketball courts, Banks is often closed for business.
17) Pittsburgh Steelers: Broderick Jones, OT, Georgia
The Pittsburgh Steelers don't need to force an offensive line pick here, but with Broderick Jones falling to them in this 2023 NFL Mock Draft, they pull the trigger. Built like Machamp, Jones can end rushes with properly placed hands and aims to decleat every defender across from him.
18) Detroit Lions: Brian Branch, DB, Alabama
Brian Branch and C.J. Gardner-Johnson on the same defense is too enticing to pass up. Both can rotate between safety and slot, but Branch is best deployed near the line of scrimmage. He's not a high-end athlete, but with his mental processing and instincts (both film-based and natural), he doesn't need to be.
Add in his exceptional tackling and willingness to crash in run support, and you have a prototypical Dan Campbell defensive back.
19) Tampa Bay Buccaneers: Anton Harrison, OT, Oklahoma
Anton Harrison seems to be the forgotten man among this offensive tackle group. He owns some of the best feet, movement skills, and independent hand usage at the position, has nearly 2,000 career snaps, and just turned 21 in February.
His play strength and run blocking can improve, but Harrison and Tristan Wirfs (whether at his natural RT spot or moving to LT) would form one of the top tackle duos in the NFL.
20) Seattle Seahawks: Jordan Addison, WR, USC
And so the run on WRs begins. Jordan Addison is a three-level route runner, able to generate separation at a moment's notice. He knows how to manipulate DBs downfield, weaponizing route stems. As the third option behind DK Metcalf and Tyler Lockett, Addison maximizes Seattle's window with Geno Smith at the helm.
21) Los Angeles Chargers: Zay Flowers, WR, Boston College
Speaking of Tyler Lockett … Zay Flowers is a similar WR, both in build and playstyle. However, while he can threaten defenses vertically — something the Los Angeles Chargers have needed for some time — Flowers is even more of a hazard horizontally. Get the ball in his hands, and watch him go to work.
22) Miami Dolphins (From BAL): Hendon Hooker, QB, Tennessee
Trade: Dolphins receive pick No. 22, Ravens receive QB Tua Tagovailoa
If the actual draft pans out the way many insiders project it to, Hendon Hooker could go in the back end of Round 1. By all accounts, he's crushed interviews in the pre-draft process, and his leap in production from 2021 to 2022 is impressive.
He's coming off a torn ACL suffered in November, which I'm sure is why most Dolphins fans are calling for my job right now. But if he's able to reach his potential with Mike McDaniel, the Dolphins would have a playmaking facilitator under center on a rookie deal with a fifth-year option — something NFL clubs value more than anything in today's landscape.
23) Houston Texans (From MIN): Adetomiwa Adebawore, DL, Northwestern
Will Adetomiwa Adebawore go in the first round? It's possible, especially after his shameless display at the Combine: 4.49 40-yard dash, 37.5″ vertical, and 10'5″ broad jump at 6'2″ and 282 pounds with 33 7/8″ arms. There's "built in a lab," and then there's whatever divine intervention Adebawore spawned from.
He's a bit of a project and will need polishing, but every team would covet his traits at 3-tech, and Adebawore can even stretch out to 5-tech — where he spent most of his time at Northwestern.
24) Jacksonville Jaguars: Cam Smith, CB, South Carolina
The Jacksonville Jaguars, for the first time in what seems like ever, have a roster with few glaring holes. Still, to compete in a loaded AFC, they'll need to upgrade their coverage unit.
Darious Williams starred on the outside for the Los Angeles Rams but struggled at times in the slot last season. Cam Smith can be a future option on the boundary, but he has the mirroring ability and ball skills to start on the inside out of the gate.
25) New York Giants: Jaxon Smith-Njigba, WR, Ohio State
Is Jaxon Smith-Njigba an elite athlete? No. Is he a vertical threat? Not really. But is he a first-round-caliber receiver? A resounding YES. Separation is king for WRs, and JSN just knows how to get open. He's technically savvy and wise beyond his years at the position.
Smith-Njigba gives Daniel Jones a pass catcher whose reliability rivals that of early 2000s Nokia phones.
26) Dallas Cowboys: Bijan Robinson, RB, Texas
If Jerry Jones is making the selection, Bijan Robinson will be a Dallas Cowboy. Tony Pollard's on the franchise tag, and Dallas recently signed … Ronald Jones. That's not exactly the most reliable duo in terms of health and production, respectively.
Robinson is a top-five talent in this class, and I'm pretty sure we've used every superlative to describe his game. Just imagine a 220-pound running back equipped with the Sandevistan from Cyberpunk (IYKYK).
27) Buffalo Bills: Darnell Wright, OT, Tennessee
If there isn't a wide receiver the Buffalo Bills like on the board — or Bijan Robinson — I expect them to address the offensive line. With a mobile QB, you'd like an offensive tackle that punishes contain defenders.
Darnell Wright can do just that while also being a damn good OT overall. With heavy hands and an impenetrable anchor, he's where speed-to-power rushers go to die (turn on his game vs. Alabama and Will Anderson Jr.).
28) Cincinnati Bengals: Dawand Jones, OT, Ohio State
The Bengals have moved mountains over the last two offseasons to protect Joe Burrow, and now they select a literal mountain as the finishing touch. Dawand Jones is 6'8″, 374 pounds, with 36 3/8″ arms and 11 5/8″ hands.
That's a grizzly bear paw striking defensive linemen in the chest! While he has footwork and hand usage consistencies to clean up, Jones has the build of an NBA player and would give Cincinnati the largest tackle duo in the NFL.
29) New Orleans Saints (From Miami via DEN): Lukas Van Ness, EDGE, Iowa
Where Lukas Van Ness ultimately lands will be one of the more interesting storylines come April. He played 50+ snaps in a game once at Iowa, but that's more indicative of the program than Van Ness. His pad level, overwhelming power, and ability to play the run and pass give New Orleans a dominant DL presence opposite Cam Jordan.
30) Philadelphia Eagles: Bryan Bresee, DT, Clemson
This should be Bryan Bresee's floor come draft night, and if it isn't, it will be the classic case of overthinking draft prospects. His pad level is impressive for a 6'5″, 300-pound lineman, and he'll better harness his coveted tools alongside a front that consists of Fletcher Cox and Brandon Graham.
31) Kansas City Chiefs: Will McDonald IV, EDGE, Iowa State
It took me a while, but I'm fully aboard the Will McDonald IV train. Iowa State used him out of position as a 4i-5-tech defensive end — a role he won't touch in the NFL. He's a stand-up/wide-9 pass rusher and a damn good one at that.
With near-35″ arms, quantifiable explosiveness (36″ vertical, 11″ broad jump), and the ability to win around the arc in a class full of power rushers, McDonald could go higher than many expect.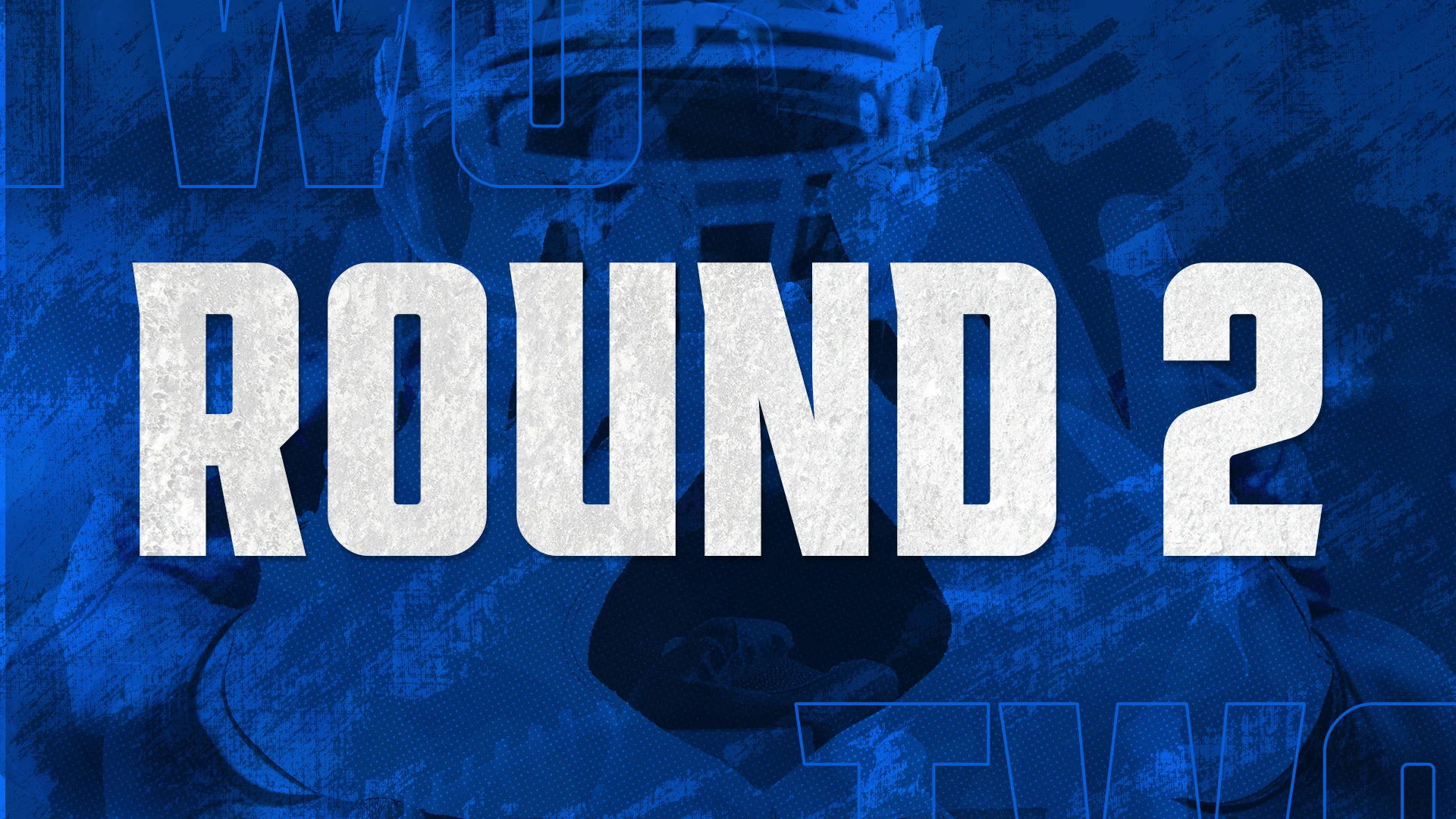 2023 NFL Mock Draft | Round 2
32) Pittsburgh Steelers
Emmanuel Forbes, CB, Mississippi State
33) Houston Texans
Quentin Johnston, WR, TCU
34) Arizona Cardinals
Kelee Ringo, CB, Georgia
35) Indianapolis Colts
Jack Campbell, LB, Iowa
36) Los Angeles Rams
BJ Ojulari, EDGE, LSU
37) Seattle Seahawks
O'Cyrus Torrence, G, Florida
38) Las Vegas Raiders
Trenton Simpson, LB, Clemson
39) Denver Broncos (From CAR)
Jalin Hyatt, WR, Tennessee
Trade: Broncos receive pick No. 39, Panthers receive WR Jerry Jeudy
40) New Orleans Saints
Dalton Kincaid, TE, Utah
41) Tennessee Titans
Joe Tippmann, C, Wisconsin
42) Green Bay Packers (From NYJ)
Josh Downs, WR, North Carolina
Trade: Packers receive pick No. 42 and a 2024 second-rounder, Jets receive QB Aaron Rodgers.
43) New York Jets
Calijah Kancey, DT, Pitt
44) Atlanta Falcons
Marvin Mims, WR, Oklahoma
45) Green Bay Packers
Felix Anudike-Uzomah, EDGE, Kansas State
46) New England Patriots
Drew Sanders, LB, Arkansas
47) Washington Commanders
Antonio Johnson, S, Texas A&M
48) Detroit Lions
Luke Musgrave, TE, Oregon State
49) Pittsburgh Steelers
Isaiah Foskey, EDGE, Notre Dame
50) Tampa Bay Buccaneers
Keion White, DL, Georgia Tech
51) Miami Dolphins
Darnell Washington, TE, Georgia
52) Seattle Seahawks
Siaki Ika, DT, Baylor
53) Tennessee Titans (From CHI)
Jahmyr Gibbs, RB, Alabama
Trade: Titans receive pick No. 53 and a 2024 seventh-rounder, Bears receive RB Derrick Henry.
54) Los Angeles Chargers
Matthew Bergeron, OT, Syracuse
55) Detroit Lions
Cedric Tillman, WR, Tennessee
56) Jacksonville Jaguars
Zach Charbonnet, RB, UCLA
57) New York Giants
Tyrique Stevenson, CB, Miami (FL)
58) Dallas Cowboys
Keeanu Benton, DT, Wisconsin
59) Arizona Cardinals (From BUF)
Rashee Rice, WR, SMU
Trade: Cardinals receive pick No. 59, Bills receive WR DeAndre Hopkins.
60) Cincinnati Bengals
JL Skinner, S, Boise State
61) Chicago Bears
Gervon Dexter, DT, Florida
62) Philadelphia Eagles
Cody Mauch, OL, North Dakota State
63) Kansas City Chiefs
Trey Palmer, WR, Nebraska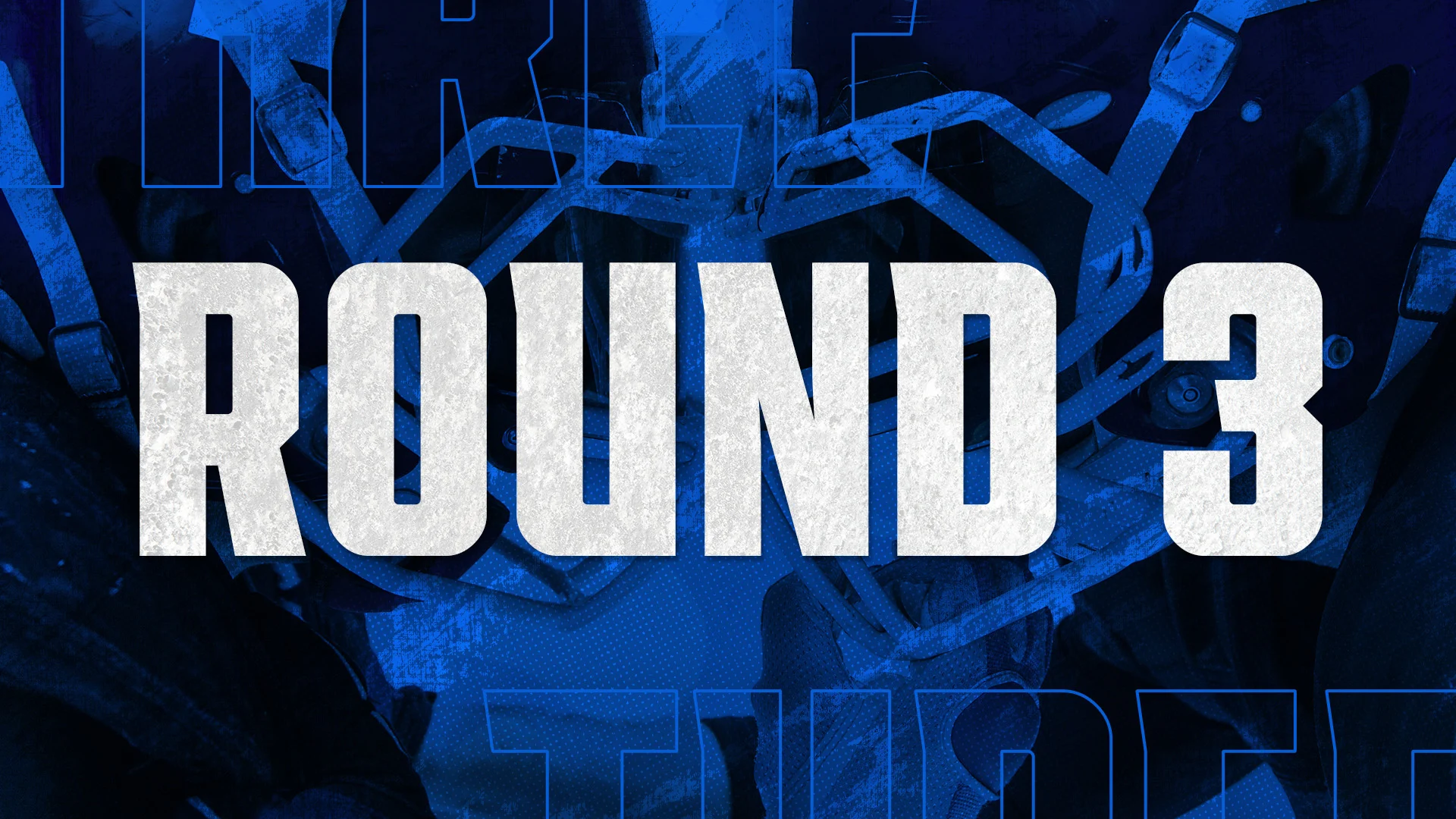 2023 NFL Mock Draft | Round 3
64) Chicago Bears
A.T. Perry, WR, Wake Forest
65) Houston Texans
John Michael Schmitz, C, Minnesota
66) Arizona Cardinals
Tuli Tuipulotu, DL, USC
67) Denver Broncos
Andre Carter II, EDGE, Army
68) Denver Broncos
Noah Sewell, LB, Oregon
69) Los Angeles Rams
Jaelyn Duncan, OL, Maryland
70) Las Vegas Raiders
DJ Turner, CB, Michigan
71) New Orleans Saints
Mazi Smith, DT, Michigan
72) Tennessee Titans
Andrei Iosivas, WR, Princeton
73) Houston Texans
Daiyan Henley, LB, Washington State
74) Cleveland Browns
Kobie Turner, DT, Wake Forest
75) Atlanta Falcons
Moro Ojomo, DT, Texas
76) Cincinnati Bengals (From NE)
Tucker Kraft, TE, South Dakota State
Trade: Bengals receive pick No. 76, Patriots receive OT Jonah Williams.
77) Los Angeles Rams
Julius Brents, CB, Kansas State
78) Green Bay Packers
Sydney Brown, S, Illinois
79) Indianapolis Colts
Darius Rush, CB, South Carolina
80) Pittsburgh Steelers
Nathaniel "Tank" Dell, WR, Houston
81) Detroit Lions
Jordan Battle, S, Alabama
82) Tampa Bay Buccaneers
Chandler Zavala, G, North Carolina State
83) Seattle Seahawks
Dorian Thompson-Robinson, QB, UCLA
84) Miami Dolphins
Wanya Morris, OT, Oklahoma
85) Los Angeles Chargers
Devon Achane, RB, Texas A&M
86) Baltimore Ravens
Kayshon Boutte, WR, LSU
87) Minnesota Vikings
Jaylon Jones, CB, Texas A&M
88) Jacksonville Jaguars
Tyler Scott, WR, Cincinnati
89) New York Giants
Steve Avila, OL, TCU
90) Dallas Cowboys
Cory Trice, CB, Purdue
91) Buffalo Bills
Kendre Miller, RB, TCU
92) Cincinnati Bengals
Clark Phillips III, CB, Utah
93) Carolina Panthers
Derick Hall, EDGE, Auburn
94) Philadelphia Eagles
Bryce Ford-Wheaton, WR, West Virginia
95) Kansas City Chiefs
Blake Freeland, OT, BYU
96) Arizona Cardinals
Tank Bigsby, RB, Auburn
97) Los Angeles Chargers (From WAS)
BJ Thompson, EDGE, Stephen F. Austin
Trade: Chargers receive pick No. 97 and a 2024 fifth-rounder, Commanders receive RB Austin Ekeler.
98) Cleveland Browns
Isaiah McGuire, EDGE, Missouri
99) San Francisco 49ers
Eli Ricks, CB, Alabama
100) Las Vegas Raiders
Tanner McKee, QB, Stanford
101) San Francisco 49ers
Ivan Pace Jr., LB, Cincinnati
102) San Francisco 49ers
Tyler Steen, OT, Alabama
Listen to the PFN Scouting Podcast
List to the PFN Scouting Podcast! Click the embedded player below to listen, or you can find the PFN Scouting Podcast on iTunes, Spotify, and all major podcast platforms.  Be sure to subscribe and leave us a five-star review! Rather watch instead? Check out the PFN Scouting Podcast on our Scouting YouTube channel.