The 2023 NFL Draft is just a few weeks away. Everyone is rightfully focused on the quarterbacks, but in this three-round 2023 NFL Mock Draft, we're going beyond the biggest names. We've paired top-tier playmakers and defenders with their best on-field fits.
2023 NFL Mock Draft | Round 1
1) Carolina Panthers (From CHI): C.J. Stroud, QB, Ohio State
The Carolina Panthers have aggressively retooled their offense with new head coach Frank Reich. It's a more promising unit, but they have to get the pick at quarterback right. As tempting as Anthony Richardson's ceiling is, C.J. Stroud offers the best blend of a high floor and ceiling for Reich to work with.
Stroud's elite processing and accuracy make him a seamless fit into Reich's offense. If Stroud can consistently unlock the playmaking side to his game that he showed against Georgia and Notre Dame in 2022, he can be a slam dunk star.
2) Houston Texans: Anthony Richardson, QB, Florida
The Houston Texans have been working to revitalize their stale look and state of the franchise over the last year. Hiring DeMeco Ryans as their head coach was a smart way to improve the team on and off the field, and I expect Ryans to swing for the fences with this pick. The AFC is loaded with elite athletes playing quarterback, so he'll need one to compete.
MORE: FREE NFL Mock Draft Simulator With Trades
Anthony Richardson is more than just a standout athlete, though. His passing motion needs refinement to improve his consistency, but other nuances to his game are promising. With outstanding pocket presence and willingness to keep his eyes downfield, Richardson can be as dynamic as Josh Allen has become for the Buffalo Bills.
3) Arizona Cardinals: Jalen Carter, DT, Georgia
It's hard to know precisely where teams stand on Jalen Carter. He's the most talented player in this class in terms of on-field impact and the scarcity of elite players at his position. However, Carter's also made a string of bad decisions that have led to "multiple teams" removing Carter from their boards.
There's a fine line between trusting the talent and the person. Arizona desperately needs pass-rush talent, and though Will Anderson Jr. is tempting, building around Carter is a rarer opportunity for new head coach Jonathan Gannon.
4) Indianapolis Colts: Will Anderson Jr., EDGE, Alabama
The Indianapolis Colts seem to be at odds within their own front office about what to do at quarterback. Owner Jim Irsay said he's not at all interested in handing out a fully guaranteed contract, meaning Lamar Jackson may be out of consideration. However, general manager Chris Ballard said the team has to look into Jackson because of his talent.
If the Colts plan on making an aggressive offer for Jackson after the 2023 NFL Draft, they could instead add an elite EDGE in Will Anderson Jr. and then move their 2024 and 2025 first-round picks for Jackson. This should be a much more attractive option for new head coach Shane Steichen than developing Will Levis or tailoring his scheme to protect Bryce Young from hits.
5) Seattle Seahawks (From DEN): Tyree Wilson, EDGE, Texas Tech
This has become one of the most popular pick projections for a good reason. Tyree Wilson is a 6'6 ", 271-pound, long-limbed defender who can move across a defensive front and find success. As tempting as it may be to take a quarterback, neither Levis nor Young will beat out Geno Smith in 2023. Seattle has to focus on rebuilding their defense into an elite unit.
6) Detroit Lions (From LAR): Christian Gonzalez, CB, Oregon
With Detroit Lions head coach Dan Campbell emphatically stating, "Man, we got a quarterback" in Jared Goff, I have a hard time seeing them forcing this pick at the position. Instead, the Lions need secondary help, as their cornerback room has been inconsistent. The big riser this offseason has been Christian Gonzalez, who has everything needed to be a No. 1 coverage option.
7) Las Vegas Raiders: Bryce Young, QB, Alabama
Predicting what Josh McDaniels will do is difficult because he's coached a variety of different quarterbacks. However, he should love Bryce Young's gamer trait and ability to play point guard in this system. Of course, with Jimmy Garoppolo on the roster, chances are high that Young will play at some point in 2023, as Garoppolo always gets hurt.
Young has excellent leadership qualities and is an accurate passer. He lacks a big arm, and his pre-snap processing needs work before he's ready to be a star, so I think he's riskier than most are projecting.
8) Atlanta Falcons: Nolan Smith, EDGE, Georgia
The Atlanta Falcons have committed themselves to Desmond Ridder at quarterback and brought back Kaleb McGary at RT. Their defense still needs a stud pass rusher, and there are a handful of intriguing options. This might seem early for Nolan Smith, but the local product would inject a ton of explosiveness into a defense that desperately lacks someone with elite upside.
9) Chicago Bears (From CAR): Calijah Kancey, DT, Pitt
There hasn't been a bigger winner from the offseason circuit than Calijah Kancey. The Pitt defensive tackle invokes comparisons to Ed Oliver and Aaron Donald for more reasons than just being an undersized defender for the position. His explosiveness is rare, and similar to why I have Carter still going No. 3, the value of a disruptive tackle is too great to pass up on a star player at the position.
The Chicago Bears could justify taking an edge rusher, offensive tackle, or cornerback here. But Kancey can help transform their defensive front, which received a nice set of upgrades at linebacker with Tremaine Edmunds and T.J. Edwards in free agency.
10) Philadelphia Eagles (From NO): Lukas Van Ness, EDGE, Iowa
The Philadelphia Eagles will always have a deep array of pass rushers to unleash on opposing quarterbacks. Even with Josh Sweat and Brandon Graham back, Philly's depth is starting to look more vulnerable for the future as players age and contracts expire. Lukas Van Ness, who is an impressive athlete with strong technique, can be an early contributor to this defense.
11) Tennessee Titans: Will Levis, QB, Kentucky
Tennessee Titans head coach Mike Vrabel made it clear he didn't want to play Malik Willis in his rookie season, opting to start Josh Dobbs shortly after signing him off the street when Ryan Tannehill was injured.
The Titans have glaring needs across their roster, but the chance to develop Will Levis will be too tempting to pass up. Levis needs mechanical work but is much like Tannehill was as a prospect, boasting great tools.
12) Houston Texans (From CLE): Myles Murphy, EDGE, Clemson
Houston was able to add their franchise quarterback at No. 2 and now needs to give Ryans a star defender to build around. Going with a receiver is tempting, but I think Houston will be more confident in their ragtag receiving group than they should be. Clemson's Myles Murphy is a terrific athlete who can make that gamble worthwhile.
13) New York Jets: Broderick Jones, OT, Georgia
While the world awaits the inevitable Aaron Rodgers trade, the New York Jets have to plan on protecting him. As much as we all hope Mekhi Becton can be a franchise blocker once again, that's far from a guarantee. My top offensive lineman in this class is Broderick Jones, who is a devastating run blocker and a more refined pass-blocker than he's often given credit for.
14) New England Patriots: Paris Johnson Jr., OT, Ohio State
The run on offensive tackles will likely happen in short order. It's a talented group at the top, with teams likely having them ordered differently based on preferences. The New England Patriots have to be desperately hoping one of the top four falls to them, and here they have their choice between Paris Johnson Jr., Darnell Wright, and Peter Skoronski.
Johnson is a mammoth at left tackle and has tremendous athleticism to match his size. He needs work with his hand usage but will be an early upgrade over the disastrous Trent Brown.
15) Green Bay Packers: Darnell Wright, OT, Tennessee
It would be a trend-bucking decision for the Green Bay Packers to take a shorter-armed tackle than they've historically valued, so we're passing on Peter Skoronski for Darnell Wright. With Jordan Love set to take over, the Packers have to upgrade their blocking situation. Wright is a fantastic pass-blocker who projects well to either tackle position.
16) Washington Commanders: Brian Branch, S, Alabama
The board falls nicely for the Washington Commanders here, as they have needs throughout their secondary. With the defense trending toward multiple safety looks and Bobby McCain allowed to depart, adding another captain-level presence next to Kamren Curl would be beneficial. Alabama's Brian Branch can do it all, including lining up in deep coverage or the slot.
17) Pittsburgh Steelers: Peter Skoronski, OT, Northwestern
It's possible we see Peter Skoronski move inside to guard in the NFL due to his shorter arms, but there are enough teams with a need at tackle to keep him at his natural position. The Steelers still have a glaring hole at right tackle, and Skoronski would be an upgrade with his fantastic hand placement, nastiness in the run game, and overall polish.
18) Detroit Lions: Jack Campbell, LB, Iowa
With a star cornerback already added, Jack Campbell makes sense for this Lions' defense. He's 6'5 ", 249 pounds, with 4.65 speed, elite burst numbers, and a 6.74 three-cone. And he was an elite producer in college with impeccable character. Campbell will adore him.
19) Tampa Bay Buccaneers: Anton Harrison, OT, Oklahoma
Someone named Brandon Walton is currently in line to start for the Buccaneers at left tackle in 2023, and the team cannot afford to take that risk.
The next-best tackle on the board has been mocked too low, considering how many teams in this range need help at the position. Oklahoma's Anton Harrison is a great athlete who needs refinement, but the same thing was once said about star right tackle Tristan Wirfs.
20) Seattle Seahawks: Bryan Bresee, DT, Clemson
We grabbed Tyree Wilson earlier, so now it's only natural the Seahawks go back to add help along the defensive line. Provided that medicals check out for Bryan Bresee, he has the explosiveness, violent hands, flexibility, and motor to be a major asset alongside Jarran Reed and Dre'Mont Jones.
21) Los Angeles Chargers: Bijan Robinson, RB, Texas
This one is pretty popular in our PFN Mock Draft Simulator, and it's easy to see why. With the Los Angeles Chargers unwilling to pay Austin Ekeler long-term, adding Bijan Robinson on a cost-controlled five-year rookie deal is smart business. The Chargers have to continue pumping talent around quarterback Justin Herbert.
22) Baltimore Ravens: Joey Porter Jr., CB, Penn State
Going with a receiver will be incredibly tempting for the Baltimore Ravens, and they certainly need help at the position. However, they have a desperate need at cornerback as well, and the chance to land a potential star in Joey Porter Jr. is too good to pass up. Porter is a phenomenal press corner who loves to get involved in the run game.
23) Minnesota Vikings: Adetomiwa Adebawore, DT, Northwestern
I think this is too low for Adetomiwa Adebawore, considering the Combine performance he put together, but it's also hard to find a landing spot for everyone. Adebawore runs a 4.49, jumps 37.5″ in the vertical and 10'5″ in the broad, and stands at 6'2 ", 282 pounds with 34" arms. The Minnesota Vikings have to start revamping their defensive line sooner than later.
24) Jacksonville Jaguars: Devon Witherspoon, CB, Illinois
Jacksonville isn't desperate for a cornerback, but if Devon Witherspoon falls, that's an opportunity they can't pass up. Witherspoon is an incredibly natural cover man with twitch and agility, but he's also exceedingly physical, alignment-versatile, and a playmaker at the catch point.
25) New York Giants: John Michael Schmitz, C, Minnesota
New York has done well to add some outside talent while not losing the key free agents they had to deal with. In order to continue progressing, though, their offensive line needs a facelift. Adding the best center in the draft can go a long way toward helping both Daniel Jones and Saquon Barkley.
Without a doubt, Minnesota's John Michael Schmitz is that guy. A nasty, powerful, and athletic blocker, Schmitz will instantly be a fan-favorite (and coach-favorite) in New York.
26) Dallas Cowboys: Trenton Simpson, LB, Clemson
Dallas can go a few ways here because they have one of the stronger rosters in the NFL. There aren't many glaring weaknesses that simply have to be addressed with their first-round pick.
But it would be nice to upgrade their linebacker unit, and Clemson's Trenton Simpson is a versatile, explosive piece who can be similar to what Leighton Vander Esch was for Dallas earlier in his career.
27) Buffalo Bills: Jaxon Smith-Njigba, WR, Ohio State
There's been a lot of questioning whether the Bills have done enough this offseason to keep up with their peers, but it's worth reminding that they'll have Von Miller back in 2023.
MORE: 2023 NFL Draft Industry Consensus Big Board
Buffalo is still a powerhouse and can get better in this draft. Adding offensive line help would be wise, but with this board, giving Josh Allen a fantastic slot target in Jaxon Smith-Njigba can take the passing game to the next level.
28) Cincinnati Bengals: Deonte Banks, CB, Maryland
The Cincinnati Bengals will be tempted to add someone like Jahmyr Gibbs or an offensive lineman, but the board is dictating they fill another need. With Eli Apple a free agent and Chidobe Awuzie coming off a torn ACL before he hits free agency next year, Deonte Banks can be the future alongside Cam Taylor-Britt. Banks is a great athlete with good technique and aggressiveness.
29) New Orleans Saints (From SF via MIA via DEN): Jahmyr Gibbs, RB, Alabama
The New Orleans Saints have to be concerned about the future of Alvin Kamara, so why not replace him with someone who is almost a clone of the versatile playmaker? Jahmyr Gibbs has many of the same positives, including rare contact balance, immense burst, and an innate pass-catching ability we don't often see in draft prospects.
30) Philadelphia Eagles: Kelee Ringo, CB, Georgia
The Philadelphia Eagles did well to bring back both James Bradberry and Darius Slay for the 2023 season, but a succession plan is needed. Both players will be over 30 years old this year and are expensive. The Eagles should be thrilled to see a physical and fast cornerback on the board, and Kelee Ringo is a solid value at this point.
31) Kansas City Chiefs: Dawand Jones, OT, Ohio State
Replacing the mammoth Orlando Brown Jr. with another giant in Dawand Jones simply makes too much sense for the Kansas City Chiefs. Jones would play right tackle across from newly-signed Jawaan Taylor and help protect Patrick Mahomes as the team looks to gear up for another Super Bowl run. The 6'8″, 359-pounder simply eats defenders with his incredible wingspan.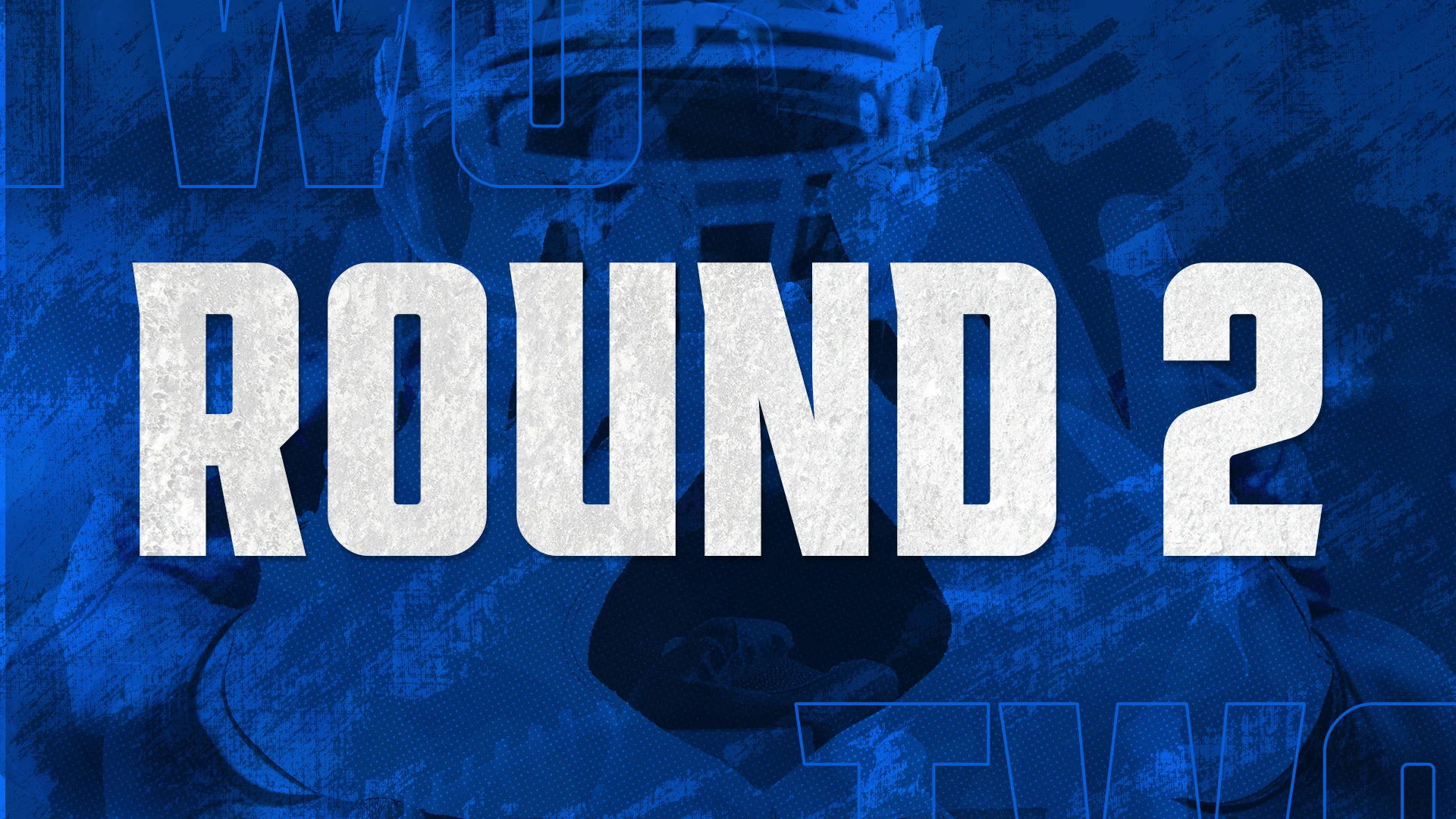 2023 NFL Mock Draft | Round 2
32) Pittsburgh Steelers (From CHI): Cam Smith, CB, South Carolina
Pittsburgh needs to get serious about upgrading their cornerback room long-term. Cam Smith is a perfect fit as an off-ball corner in their system. He has playmaker traits and is more risk-averse than most of his archetype.
33) Houston Texans: Dalton Kincaid, TE, Utah
The Texans just need to play the value game. Adding a dynamic tight end in Dalton Kincaid would be tremendously helpful for their revamped offense. Kincaid is a fantastic playmaker who can easily be picked in the middle of the first round.
34) Arizona Cardinals: Isaiah Foskey, EDGE, Notre Dame
Arizona can double-down on rebuilding their defensive front with Jalen Carter and Isaiah Foskey. Foskey is a great, fleet-footed athlete who has the desired flexibility to win as a pure edge rusher. Gannon should liken him to Haason Reddick.
35) Indianapolis Colts: Zay Flowers, WR, Boston College
Forget the talk that Zay Flowers is only a slot target. His lightning-quick route running allows for effortless separation. Surrounded by tall targets in Michael Pittman and Alec Pierce, Flowers can provide the Colts with a different type of playmaker to utilize.
36) Los Angeles Rams: Keion White, EDGE, Georgia Tech
The Rams have to rebuild the depth on their roster while also taking calculated swings on long-term difference-makers. Developing Keion White into a refined starter might take some time, but his tools are immense.
37) Seattle Seahawks (From DEN): Steve Avila, OL, TCU
The Seahawks don't need a lot, but more offensive line depth is never a bad thing. Steve Avila can at least compete for a starting job at guard or center by his second year.
38) Las Vegas Raiders: O'Cyrus Torrence, G, Florida
There's not a more Raiders-esque guard in the class than O'Cyrus Torrence. He's a massive, heavy-handed brute who can push to start right away as a rookie.
39) Carolina Panthers: Felix Anudike-Uzomah, EDGE, Kansas State
An accomplished producer thanks to a solid athletic profile, Felix Anudike-Uzomah can quickly carve a role for the Carolina Panthers and potentially replace Brian Burns if the former first-round pick isn't extended.
40) New Orleans Saints: Jalin Hyatt, WR, Tennessee
It would be surprising to see Jalin Hyatt fall out of the first round considering the league's need for speed, but all receivers were pushed down a bit in this mock. Pairing Hyatt with Chris Olave would be devastating for Saints' opponents.
41) Tennessee Titans: Jordan Addison, WR, USC
Waiting to take a playmaker until Day 2 may have felt risky, but this receiver class warrants a lower level of investment. Jordan Addison is a gem at this point, able to bring great acceleration to a unit that's lacked someone of his ilk for years.
42) New York Jets (From CLE): BJ Ojulari, EDGE, LSU
The Jets significantly bolster their defense with two SEC playmakers back to back. BJ Ojulari can also develop into a future starter without the pressure of being a primary pass rusher right away.
43) New York Jets: Drew Sanders, LB, Arkansas
Meanwhile, Drew Sanders has unbelievable range and upside but will benefit from playing behind C.J. Mosley in 2023.
44) Atlanta Falcons: Quentin Johnston, WR, TCU
Atlanta clearly felt the need to compete for more after a surprising 2022 outcome, signing veterans like Calais Campbell, Jessie Bates, and Mack Hollins. Their receiving corps is still among the worst in the league, and for Desmond Ridder to succeed, he'll have to get help. Giving him Quentin Johnston, in addition to Drake London and Kyle Pitts, creates a scary vertical offense.
45) Green Bay Packers: Michael Mayer, TE, Notre Dame
The tight end position is a loaded one this year. Notre Dame's Michael Mayer is as solid as prospects come, but he won't be a star. Still, he's ready to start in Year 1 and bring value to this offense.
46) New England Patriots: Siaki Ika, DT, Baylor
Bill Belichick always has his eye on the future, and getting cheaper and more effective at the nose tackle position in New England will be a bigger priority for 2024. Baylor's Siaki Ika is a devastatingly strong presence in the middle of a defense. He's sneaky-athletic as well.
47) Washington Commanders: Darnell Washington, TE, Georgia
Darnell Washington is among my favorite prospects in the draft, given his rare size and explosiveness. He can quickly find a role for Washington as a blocker but also develop into Logan Thomas' replacement.
48) Detroit Lions: Mazi Smith, DT, Michigan
We're going back to the defensive side of the ball for the Lions, this time adding a strong man in the middle of a run-defending unit that has to improve. Mazi Smith is a great athlete and gap-eater.
49) Pittsburgh Steelers: Noah Sewell, LB, Oregon
Signing Cole Holcomb as a stop-gap for 2023 was a fine move, but Pittsburgh needs a long-term starter at middle linebacker. Noah Sewell is a plus athlete who needs experience and refinement in reading keys. If he can hone those skills, he can be a star.
50) Tampa Bay Buccaneers: DJ Turner, CB, Michigan
An elite athlete with incredible speed, DJ Turner can unlock new looks for the Buccaneers' defense alongside Jamel Dean and Carlton Davis. The Michigan corner has the agility to play in the slot or give Todd Bowles flexibility to vary his personnel matchups.
51) Miami Dolphins: Blake Freeland, OT, BYU
The Dolphins lack draft picks, so they need to be pointed with their strategy. Blake Freeland projects well to right tackle, where Miami has struggled to develop a long-term starter. Unlike Austin Jackson, Freeland has great play strength and is more of a traditional downhill athlete.
52) Seattle Seahawks: Josh Downs, WR, North Carolina
A bit of a luxury pick at this point in the draft, the Seahawks simply go with the best available player on the board. Josh Downs isn't far behind Zay Flowers as an explosive, versatile playmaker who can overcome his lack of height with pure speed. Putting him next to Tyler Lockett and DK Metcalf will have defenses quivering.
53) Chicago Bears (From BAL): Julius Brents, CB, Kansas State
The NFL made a mistake by waiting to draft Tariq Woolen last year, and they better not do it again with Julius Brents. Brents isn't quite as explosive as Woolen, but his immense size and good speed can lead to a starting role early in his career.
54) Los Angeles Chargers: Warren McClendon, OL, Georgia
It's no secret the Chargers have struggled to put together a decent offensive line for far too long. They're closer than ever now, but adding Georgia's Warren McClendon as a right tackle or left guard would help tremendously. McClendon needs technical refinement but is a great athlete with experience.
55) Detroit Lions (From MIN): Sydney Brown, S, Illinois
Joining up with his college teammate in Kerby Joseph, Sydney Brown gives the Lions an uber-physical presence in the box who can tackle, take on blocks, and make plays on the ball.
56) Jacksonville Jaguars: Tuli Tuipulotu, EDGE, USC
The Jaguars should love how Tuli Tuipulotu has experience across the entire defensive line. He's a good athlete with great size, profiling as an end who kicks inside to tackle on passing downs.
57) New York Giants: Will McDonald IV, EDGE, Iowa State
The Giants have yet to find a standout second pass rusher next to Kayvon Thibodeaux, so it's fitting they add some competition for Azeez Ojulari. If both Will McDonald IV and Ojulari develop, they'll have a devastating trio of athletic playmakers. McDonald boasts powerful hands and solid explosiveness.
58) Dallas Cowboys: Israel Abanikanda, RB, Pittsburgh
With Ezekiel Elliott released and Tony Pollard on the franchise tag, the Cowboys are in a good position to reset their commitments to the position as soon as next offseason. Pitt's Israel Abanikanda is similar to Pollard but without the workload concerns. His sheer speed and agility have pushed him up significantly throughout this offseason.
59) Buffalo Bills: Jaelyn Duncan, OT, Maryland
A massive, 6'6″, 320-pound athletic tackle doesn't usually last too long in the draft. The Bills need to improve their right tackle position if Spencer Brown doesn't develop further next year. If Brown progresses, Jaelyn Duncan can compete at right guard instead.
60) Cincinnati Bengals: Zach Charbonnet, RB, UCLA
With Joe Mixon's future very much in question, the Bengals can simply cut bait after landing a talent like Zach Charbonnet. A better fit for their offense with Joe Burrow controlling the spread attack, Charbonnet has more quickness than Mixon and similar balance through contact.
61) Chicago Bears (From SF via CAR): Luke Musgrave, TE, Oregon State
Chicago can build some depth at a position with zero players under contract beyond 2023. Luke Musgrave is a long-striding, explosive open-field presence who can help Justin Fields attack zone coverages.
62) Philadelphia Eagles: Keeanu Benton, DT, Wisconsin
No team has lost more from their defensive front this offseason than the Eagles. Wisconsin's Keeanu Benton is a powerful replacement for Javon Hargrave, even if he may not have the pass-rush prowess of his predecessor.
63) Kansas City Chiefs: Cedric Tillman, WR, Tennessee
Getting the chance to take Cedric Tillman at this point in the draft makes this a no-brainer pick for Kansas City. The Chiefs have speed but lost JuJu Smith-Schuster this offseason, and Tillman brings similar consistency and instincts. Giving Mahomes a big-bodied threat would also help the unit's versatility.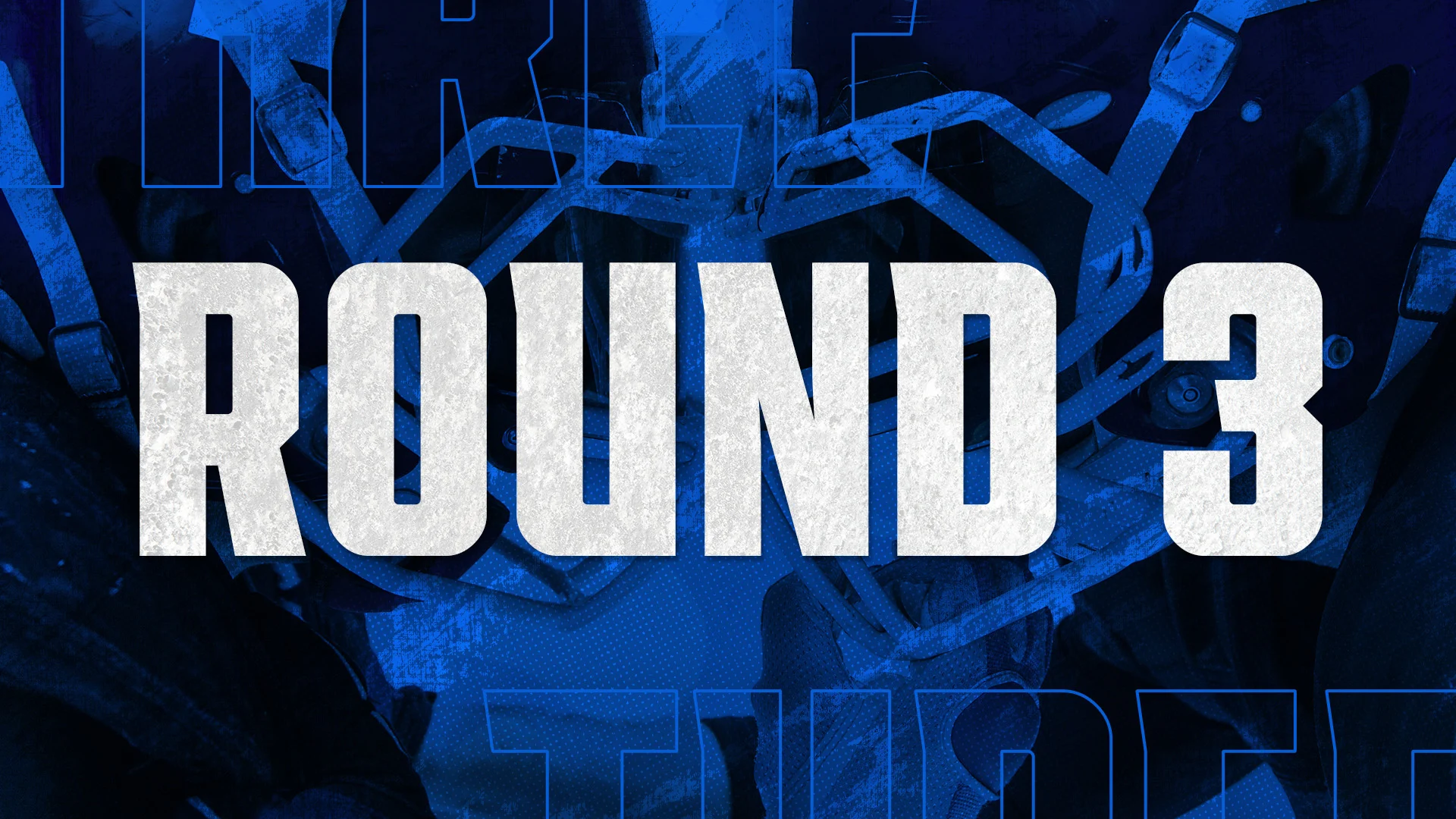 2023 NFL Mock Draft | Round 3
64) Chicago Bears: Luke Wypler, C, Ohio State
Chicago can't afford to punt on adding depth to their offensive line. Luke Wypler could go earlier than this in a weak center draft. He can start Day 1 over Lucas Patrick in Chicago.
65) Houston Texans: Marvin Mims, WR, Oklahoma
With Houston addressing bigger immediate holes before this, it's pleasing to see a fast playmaker who can compete for a role right away still on the board. Marvin Mims shouldn't be a forgotten man in this class, as he's a dangerous presence who quickly creates yards after the catch.
66) Arizona Cardinals: Emmanuel Forbes, CB, Mississippi State
Though he's extremely light, Emmanuel Forbes is a baller at cornerback. The Cardinals need help at the position, and gambling on Forbes makes sense at this point in the draft.
67) Denver Broncos (From IND): Hendon Hooker, QB, Tennessee
With back-to-back picks, the Denver Broncos have to balance building for both now and later. Grabbing Hendon Hooker gives Sean Payton a project to develop in case Russell Wilson doesn't work out.
68) Denver Broncos: Antonio Johnson, DB, Texas A&M
Next, Antonio Johnson can immediately step in and complement Justin Simmons as a box safety.
69) Los Angeles Rams: JL Skinner, S, Boise State
Losing Taylor Rapp to free agency will sting, but Boise State's JL Skinner can help an extremely young secondary that will need to mature quickly to survive a tough NFC West.
70) Las Vegas Raiders: Sam LaPorta, TE, Iowa
Sam LaPorta quietly has the athleticism, route-running nuance, instincts, and RAC ability to be a strong starter.
71) New Orleans Saints: Derick Hall, EDGE, Auburn
Derick Hall brings the Saints an excitingly unique speed-to-power profile off the edge.
72) Tennessee Titans: Gervon Dexter, DT, Florida
This is all about adding a good player for great value. Florida's Gervon Dexter needs some time to add bulk but profiles as someone who can be effective eating blocks and creating the occasional play in the backfield.
73) Houston Texans (From CLE): Cody Mauch, OL, North Dakota State
Cody Mauch can play tackle, but he fits well at guard for the Texans with his mobility and drive.
74) Cleveland Browns (From NYJ): Devon Achane, RB, Texas A&M
Adding some lightning to Nick Chubb's thunder can't hurt a Browns offense that's looking to spread out more in 2023. Texas A&M's Devon Achane has tremendous downhill speed and could be a sneaky candidate to replace Chubb as the starter next year if the star breaks down in 2023.
75) Atlanta Falcons: Zach Harrison, EDGE, Ohio State
A solid athlete with experience with his hands in the dirt, Zach Harrison is a high-floor player who could benefit from playing next to a star like Grady Jarrett.
76) New England Patriots (From CAR): Eli Ricks, CB, Alabama
The Patriots need some size at cornerback to match up with the variety of playmakers within the division. The 6'2″ Eli Ricks gives them a different body type than the smaller slot types on the roster currently.
77) Los Angeles Rams (From NE via MIA): Tyrique Stevenson, CB, Miami (FL)
There's not a single corner on the Rams who was drafted before the fourth round over the last two years. Tyrique Stevenson can play outside or inside and can challenge to start as a rookie.
78) Green Bay Packers: YaYa Diaby, EDGE, Louisville
At 6'3 ", 263 pounds, with 34″ arms, 4.51 speed, and a 37" vertical, YaYa Diaby aligns with Green Bay's preferences and has the tools to go higher than expected.
79) Indianapolis Colts (From WAS): Jaylon Jones, CB, Texas A&M
The Stephon Gilmore trade left the Colts barren at outside cornerback. Jaylon Jones is a great fit for their Cover 3 looks with his ability to maintain leverage and run with long strides.
80) Pittsburgh Steelers: Jon Gaines II, OL, UCLA
A Combine riser, Jon Gaines II has elite athleticism and natural leverage and could be a potential starter at center.
81) Detroit Lions: Tucker Kraft, TE, South Dakota State
The T.J. Hockenson trade opened the door for a new starter in Detroit. Tucker Kraft has everything you want for a stud producer at the position, including great acceleration for his size.
82) Tampa Bay Buccaneers: Daiyan Henley, LB, Washington State
Daiyan Henley is an explosive, amped-up linebacker with natural coverage instincts and urgency downhill.
83) Seattle Seahawks: Kendre Miller, RB, TCU
We saw that Seattle couldn't survive offensively when Ken Walker III went down with an injury last year, so it's time to add some more depth in the backfield for a team that loves to rely on the run game.
MORE: Latest NFL Draft News and Rumors
Kendre Miller is explosive with great agility, making him a better backup than anyone Seattle has behind Walker this year.
84) Miami Dolphins: Zack Kuntz, TE, Old Dominion
Zack Kuntz is an elite athlete at 6'7 ", 255 pounds, who's incredibly smooth hauling in passes over the middle of the field.
85) Los Angeles Chargers: Tyler Scott, WR, Cincinnati
Tyler Scott gives the Chargers a unique speed element both vertically and underneath, something Justin Herbert can maximize.
86) Baltimore Ravens: Trey Palmer, WR, Nebraska
Baltimore has to pivot from looking for height/weight/speed guys at receiver. Trey Palmer doesn't have a super high upside, but he's a solid football player with effortless acceleration away from defenders.
87) Minnesota Vikings: Xavier Hutchinson, WR, Iowa State
With size, lateral agility, steady hands, and route-running ability, Xavier Hutchinson is about as safe as it gets for Minnesota.
88) Jacksonville Jaguars: Zacch Pickens, DT, South Carolina
Zacch Pickens is a forceful presence against the run and the pass with his explosiveness, prying strength, and torque.
89) New York Giants: Sean Tucker, RB, Syracuse
This is a deep running back class, but Sean Tucker stands out as an incredible athlete and efficient two-way back. With Saquon Barkley on the tag, Tucker has room to grow into the starting role by 2024.
90) Dallas Cowboys: Darius Rush, CB, South Carolina
Darius Rush has fantastic ball production and size, making him a great developmental candidate.
91) Buffalo Bills: Owen Pappoe, LB, Auburn
Losing Tremaine Edmunds hurts, but Owen Pappoe offers similar athleticism to develop in Buffalo's favorable scheme.
92) Cincinnati Bengals: Christopher Smith, S, Georgia
Regardless of testing, Christopher Smith is a versatile, high-IQ defender who should have a role in the NFL.
93) Carolina Panthers (From SF): Joe Tippman, OL, Wisconsin
With a lankier build than other interior blockers, Joe Tippmann has impressive agility and quickness for a center.
94) Philadelphia Eagles: Tank Bigsby, RB, Auburn
Philadelphia is slated to start either Kenneth Gainwell or Rashaad Penny in 2023. Tank Bigsby should be able to supplant both players as a workhorse back.
95) Kansas City Chiefs: Moro Ojomo, DT, Texas
With heavy hands, burst, and an unfair mix of leverage and length, Moro Ojomo can be a wrecker on the interior for Kansas City.
96) Arizona Cardinals: Sidy Sow, G, Eastern Michigan
A top Combine performer, Sidy Sow is a terrific developmental candidate to become a future starter for the Cardinals.
97) Washington Commanders: Isaiah McGuire, EDGE, Missouri
Isaiah McGuire has size-defying twitch and energy and can blast tackles back with power.
98) Cleveland Browns: Karl Brooks, DT, Bowling Green
An athletic defender with elite production and active hands, Karl Brooks gives the Browns exactly what they need on the interior.
99) San Francisco 49ers: Matthew Bergeron, OT, Syracuse
Losing Mike McGlinchey may not hurt as much as some expect, but the 49ers need to develop a quality replacement. Adding Matthew Bergeron gives them a powerful body that can compete with Colton McKivitz and Jaylon Moore to start in 2023.
100) Las Vegas Raiders (From KC): Wanya Morris, OT, Oklahoma
Wanya Morris has the athleticism, length, and hip flexibility to develop into a plus starter over time. The Raiders can reshape their offensive line for years to come with Torrence and Morris on the right side.
101) San Francisco 49ers: Ivan Pace Jr., LB, Cincinnati
The 49ers' linebackers are known for flying downhill and imposing their physicality. That's a reputation Ivan Pace Jr. won't have any trouble upholding.
102) San Francisco 49ers: Kayshon Boutte, WR, LSU
Taking a gamble on a player once mocked in the first round one year ago could go worse for the 49ers. With both Brandon Aiyuk and Jauan Jennings heading toward the end of their rookie deals, Kayshon Boutte is a low-risk gamble for a team with a few extra compensatory picks.
Listen to the PFN Scouting Podcast
Listen to the PFN Scouting Podcast! Click the embedded player below to listen, or you can find the PFN Scouting Podcast on iTunes, Spotify, and all major podcast platforms.  Be sure to subscribe and leave us a five-star review! Rather watch instead? Check out the PFN Scouting Podcast on our Scouting YouTube channel.